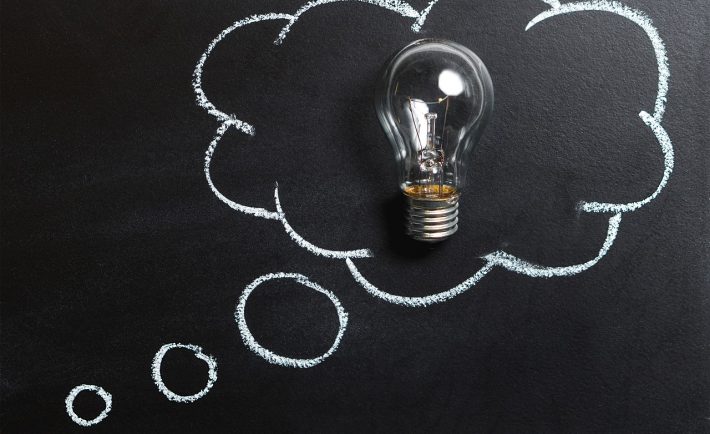 Image Credits: pixabay.com
Who pushes you to become a better person? Who inspires you to wake-up blissfully each morning? Who motivates you tackle the daily tasks in the workplace?
If you cannot think of legendary figures or concrete reasons to combat life's bustling challenges, consider hearing out these striking stories.
THE BLADE RUNNER
A brave man was once quoted saying: "Every run tells a story. For every failure, there is hope within. And [for] every ending, there's an achievement and a new beginning."
In this case, the brave man is none other than Mr. Shariff Abdullah. He is known better as Singapore's Blade Runner. His dedication to marathons despite running with a prosthetic blade made him earn the alias. His unwavering spirit sparked his journey to fulfill more than twenty marathons worldwide.
Just last year, the Blade Runner attracted a nationwide buzz. He conquered the Tenzing-Hillary Everest Marathon for a chosen charity and for increased awareness.
"It's not about being the first amputee or being a champion. I'm doing this to raise awareness that someone like me with a disability can do something like this. I think it will serve as motivation to young children or anyone, that they can achieve their dreams."
THE YOUNG STAR
As young as she is, Gelyn Ong understood the selfless act of sharing her magnificent talent. Her passion for the arts began when she was scribbling on a paper at age 4. Since then, she dived into the bold world of acrylics on canvas. She had her first solo art exhibition at age 7. What were you doing at this prime age (I was probably playing with a plastic cooking set or watching cartoons)?
Each of her utterly whimisical artworks convey a strong message about the values that she holds dearly (e.g., conservation of Mother Earth). Furthermore, two of her exhibitions raised funds for diverse charities. She once raised about S$90,000 – talk about a blossoming talent with a genuine cause.
Furthermore, her artworks were once used for and EZ-Link cards in behalf of the Make-A-Wish Foundation. You may get a good grasp of her talent by purchasing her book entitled "The Forest Fable". Impressively, she published this book when she was 9.
THE WILLING HEART
Singapore's largest food kitchen, the Willing Hearts, was founded by Mr. Tony Tay. This organization distributes about 3,000 meals per day with their service points spreaded across the nation. They tirelessly give away free food for the people who are in crucial need.
The biggest turning point in Mr. Tony's life was the passing of his beloved mother. He noticed that numerous individuals paid their respect despite having no formal invitation. His mother touched their lives throughout the years. At that moment, he knew he wanted to help others.
He initially hand out bread to the migrant workers and aided about fifty citizens in Bukit Ho Swee each day. He was captivated by the gratefulness that he saw in their eyes. He never stopped his advocacy since then. The humbling thing is, he personally extends his unceasing service throughout the years. You may join his fulfilling cause by volunteering at willinghearts.org.sg.
THE HALL OF FAMER
Imagine being born with significant limits whereby the doctors warned you of the gloomy possibility that you might never be able to walk again? Others may quit right then and there, but not Ms. Laurentia Tan. She was diagnosed with Cerebral Palsy and Profound Deafness at an early age. To strengthen her muscles and spine, she took up equestrian activities (i.e., horseback riding). This form of physiotherapy turned her into a legend.
She won two bronze medals at the 2008 Beijing Paralympics and a silver medal at the 2012 London Summer Paralympics, among others. She was able to participate in dressage events that require movements synced to the music too! Isn't she remarkable? Singapore's authorities in sports think so!
In August 2017, she was rightfully awarded with a "Sport Hall of Fame" as an athelete who contributed to the country's sports success. She was honored at the Singapore Sports Museum alongside Joseph Schooling and Theresa Goh.