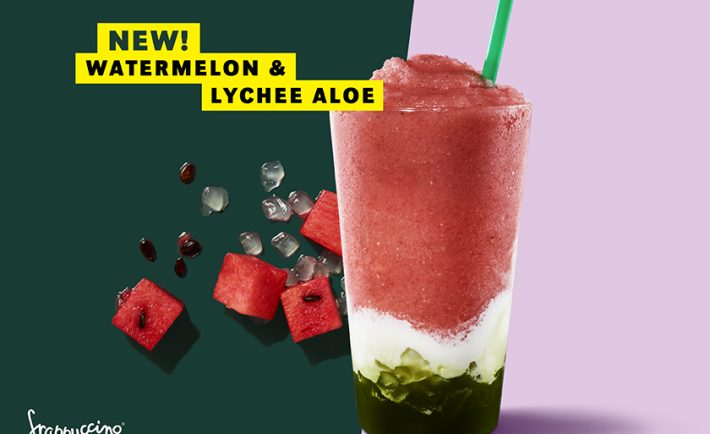 New sips await. Come in to get away
Keep cool in the heat with three new refreshing beverages.
Available from 27 May 2019 for a limited time only.
A gorgeous new drink is in town, meet the new Watermelon & Lychee Aloe Frappuccino® blended beverage. Refreshing watermelon juice and chia seeds are blended together with ice before being layered onto a layer of lychee-flavored whipped cream and juicy lychee aloe cubes.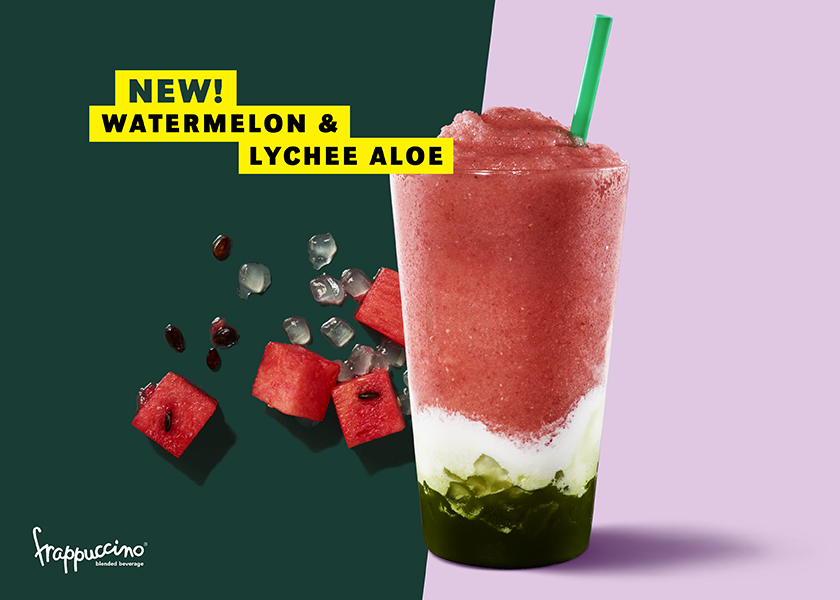 For a nice little jolt of energy, revel in the new Dark Caramel Coffee Sphere Frappuccino® blended beverage. We take our signature Coffee Frappuccino and blend it with buttery caramel sauce before adding it to a cup that's lined with caramel drizzle and packed with coffee spheres that are bursting with Brazilian coffee. The drink is then topped with a dollop of whipped cream and more coffee spheres.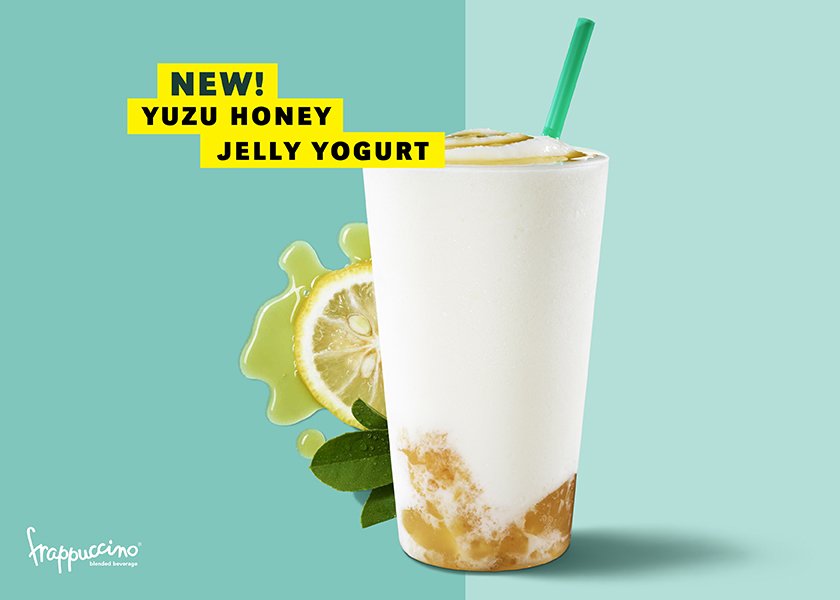 It's tangy, it's refreshing and it's oh-so-yummy. The new Yuzu Honey Jelly Yogurt Frappuccino® is a delicious blend of tangy yogurt, yuzu honey sauce, milk and ice, layered on top of citrusy yuzu jelly and finished with yuzu honey sauce.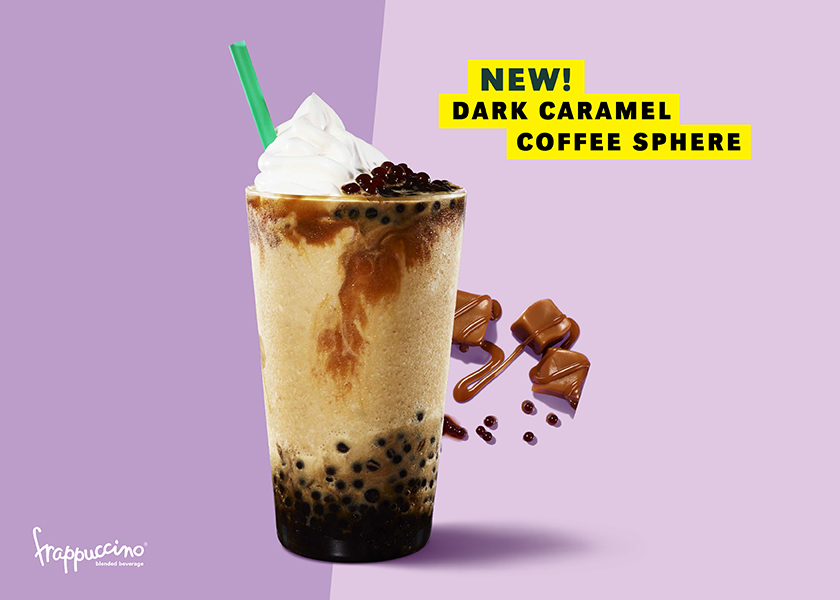 Sips that will leave you wanting more.