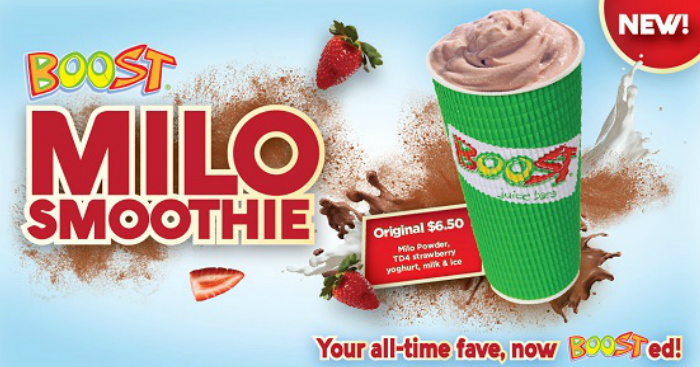 Love Milo and ice blended drinks? Try the new Milo Smoothie at Boost Juice Bars
Boost Juice Bars has announced that they will be introducing a new drink, the Milo Smoothie, at all stores for a limited time.
The delicious smoothie is made with all the choco-malt goodness of Milo, blended with fresh milk and Boost's to die for low fat strawberry yogurt with live cultures.
The drink is selling at $6.50.
Find the nearest store here.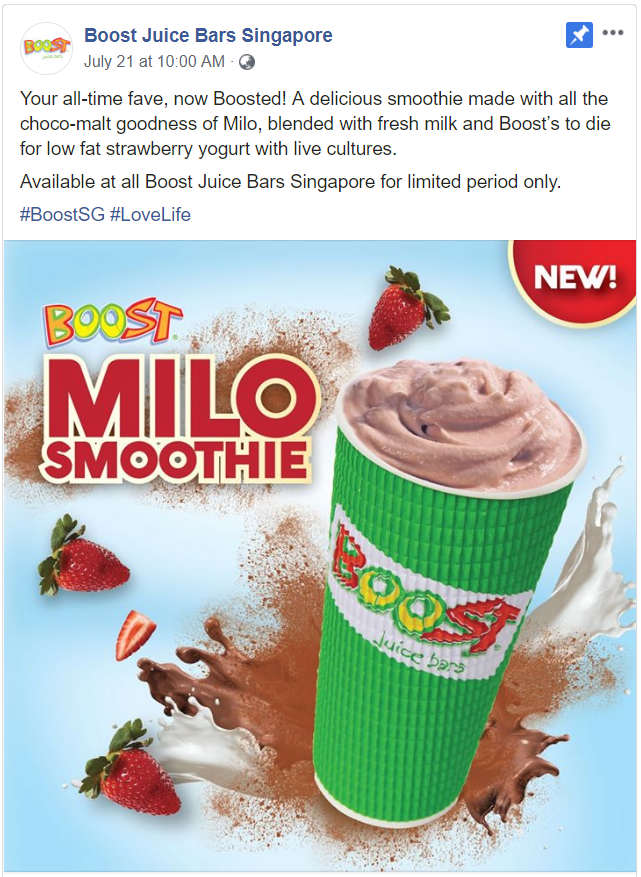 Someone who tried it claimed that it is a really nice drink:

Share this news with your friends and loved ones!