Land the best deal with Singapore Airlines when you book your air tickets early.
Enjoy exclusive savings on Economy Class Early Bird Fares to over 50 destinations worldwide with OCBC Cards.
Sale Period: From 1 – 30 November 2016
Travel Period: From 1 December 2016 onwards
Don't have an OCBC Card? Sign up for the OCBC Frank Card and earn 6% rebate on your online flight bookings!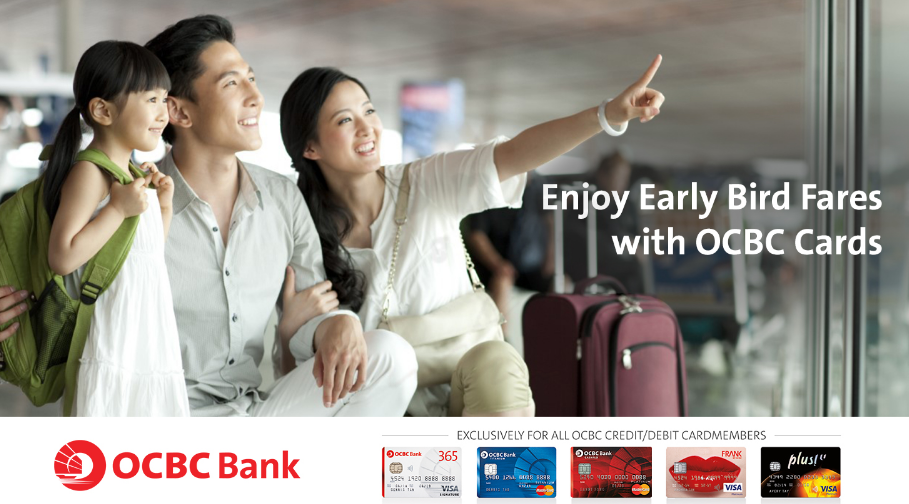 Fares to Southeast Asia
Fares to China, Hong Kong and Taiwan
Fares to Japan and Korea
Fares to Australia
Fares to New Zealand
Fares to Europe
Fares to West Asia
Fares to America
Fares to South Africa
Share these promo fares with your friends and loved ones!
Find the best hotel deals by searching thousand of travel sites including Expedia.com, Hotels.com and more here >>