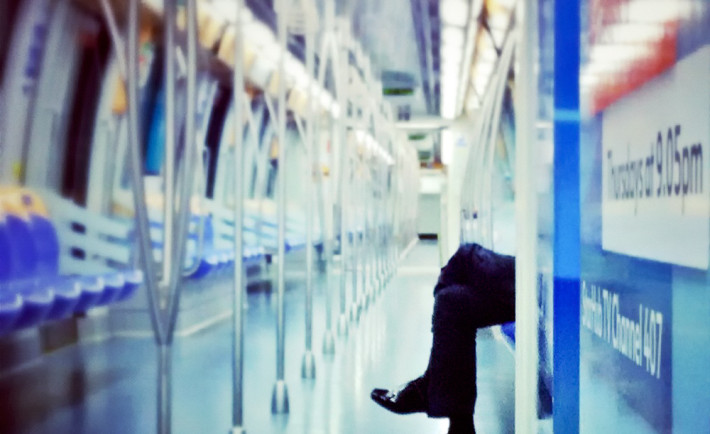 Image Credits: digitalpimp. via Flickr with Creative Commons License
Are you one of those people who are always on the go on weekends and public holidays? While on weekdays, you typically travel before 6:30am and after 7:30pm? Then, the new Off-Peak Monthly Travel Pass is the perfect public transport card for you!
The Off-Peak Monthly Travel Pass (OMTP) was implemented by the government to help reduce the citizens' monthly transport expenditures. What is heavily attractive with the OTMP is that it offers UNLIMITED travel by bus and trains during weekday's off-peak timings. And, the best part is you will have unlimited travels all-day long during weekends and public holidays.
The price for the OMTP is as follows:
S$80/month for Adults
S$40/month for Senior Citizens and Persons with Disabilities (PWD)
Aside from the prices, you must be aware that in order to buy your very own OMTP, you must first have or apply for an Adult Monthly Travel Card, a Senior Citizens Concession Card, or a PWD Concession Card.
Moving on to the exciting part, the weekday timings of the OMTP are before 6:30 am, between 9:00 am to 5:00pm, and after 7:30 pm. Surely, it is best suited for certain lifestyles such as people who work in hospitals or schools. Putting that into perspective, say Jane is a nurse and works an afternoon shift followed by a morning shift. Her afternoon shift will end at 9pm. So, she would travel after 9pm. Then, she must travel before 6:30 the next day as her morning shift starts at 7 am. This schedule definitely fits the weekday off-peak time scheme.
To illustrate the savings, let us take teacher Josh as an example. Josh needs to travel before 6:30 am as the school starts on 7:20 am. If he lives in Toa Payoh and the school is at Clementi, his daily bus fare would cost about S$3.06-4.26 depending on which buses he takes. That is equivalent to S$67.32-93.72 a month, only during the weekdays! He will surely save a lot more with the OMTP scheme as it covers unlimited travel by buses and trains all day on the weekends and public holidays.
The savings of an individual depends on how far he or she commutes and on whether the OMTP fits his or her daily schedule. So, if you are eager to get your own OMTP…hold your horses! The pre-purchase at any TransitLink Ticket Office, MRT Stations, and Ticketing Machines starts on June 28 but it is available for use from July 5.