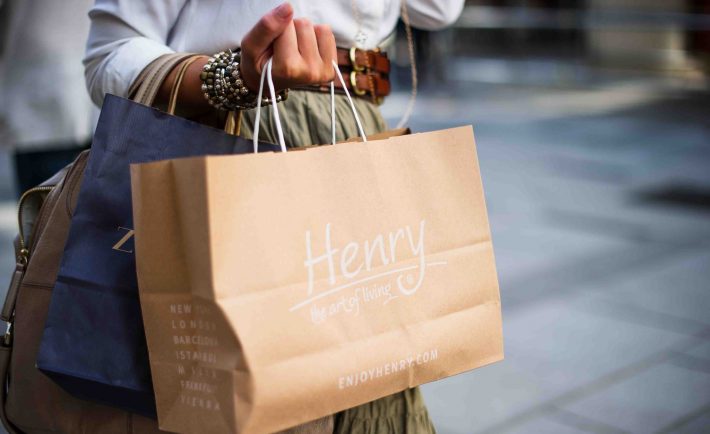 Image Credits: unsplash.com
Welcome to the new normal! The Circuit Breaker period allowed us to stay at home out of necessity, while we anxiously spray disinfectant on every item around the house. WE all know that we have to follow the social distancing measures and to wait for the COVID-19 updates. However, it is hard to stay at home when you are running out of home essentials and grocery supplies. How do you shop for your essentials? Is it safer to buy online or in store?
GOING OUT TO SHOP IN STORE
Stepping outside to buy groceries and household supplies is the quickest and simplest way to restock. It is also accessible, whereby everything you need can be found in one place. The shopping mall can also provide you with different brands and packaging sizes. You can even return a damaged item on the spot.
Going outside to shop is no longer simple and safe as it used to be. Since most stores close earlier and some ceased their operations, you will have to time your shopping accordingly. You need to wear a mask and carry a disinfectant with you. Without the usual public transport measures, you will have to walk to the store or to avoid the peak hours. You will also have to line up for hours to fulfill your grocery journey.
Going outside also increases your chances of getting sick. You can contract the illness from surfaces, from crowded lines, or from the cash. This is according to the World Health Organization. Not to mention, the germ exposure that you can get from ATMs and banks. Remain safe wherever you are by practicing social distancing and by keeping your hands clean at all times.
The use of cash can be prevented by carrying your debit or credit card. You may also use cashless services such as Apple Wallet and PayPal. These methods are convenient and safe.
STAYING INDOORS TO SHOP
Shopping online has become more popular than ever. Getting deliveries right at your doorstep lets you skip the countless hours you spend in the store and the anxiety of getting infected. Most stores have strict disinfection practices, encourage no-contact deliveries, and accept contactless payments. It is easier to find specialty items online such as bubble milk-tea shops or freshly-baked goods.
The only downside is that you will have to visit several websites to look for everything you need. Stocks are limited too. You need to tick the item into the cart before you lose your chance. Most online stores have delivery delays due to the surge in demand. You have to be patient. Nonetheless, you can always order in advance.
FairPrice and Lazada Singapore are just a few of your online grocery options. These shops accept electronic payments and cash on delivery. After filling in the shop's bank account details and amount, review your details and confirm. You will be spoiled with their item selections found online.
For Singaporeans who only need a set meal without having to shop, food delivery apps can provide cravings for an entire family. This options offers all the advantages of shopping online, minus the long queue. There are upsides and setbacks to any way you choose to shop, and it is up to you to decide which best suits your lifestyle.