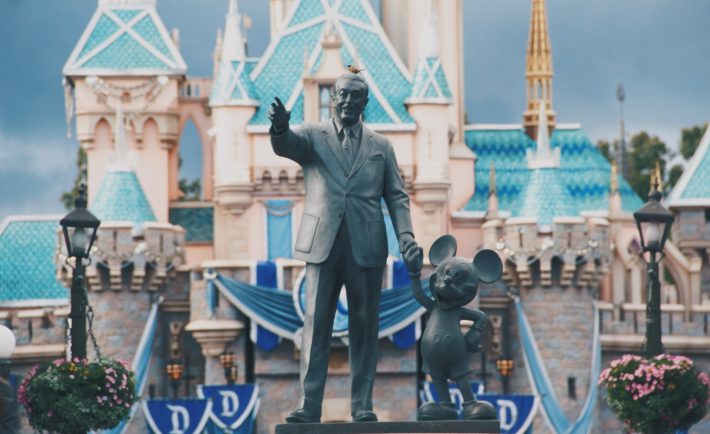 Image Credits: unsplash.com
From watching movies on the beach to shopping for exclusive Super Mario items and learning how to draw iconic Disney characters, here are budget-limited-time activities in Singapore that can transport you back to your childhood.
IMMERSIVE DISNEY ANIMATION @ MARINA BAY SANDS (MBS)
Experience the magic of Disney like never before with Immersive Disney Animation, a 360-degree multi-sensory journey into your favorite Walt Disney Animation Studios movies. From timeless classics to modern blockbusters, this exhibition features state-of-the-art responsive projectors, bringing over 40 beloved animated films to life.
Best of all? You can discover behind-the-scenes secrets and learn to draw iconic Disney characters. Making its Southeast Asian premiere in Singapore, the exhibition runs from November 18, 2023 to December 31, 2023.
Price: Ticket starts at S$33. For more information and to purchase tickets, visit the MBS website .
Location: Marina Bay Sands, 10 Bayfront Ave, Singapore 018956
WARNER BROS. STUDIO MOVIE MARATHON @ SENTOSA
Celebrate 100 years of Warner Bros. Studio at Sentosa today! From now until November 26, 2023, enjoy free movie screenings and the opportunity to pose with giant figurines of the Justice League squad.
Watching movies under the stars on a giant screen is a rare treat, especially for FREE! So, don't miss the chance to experience this at Sentosa's weekend screenings at Southside, featuring films like the recent Barbie and The Flash (2023) and classics like Charlie and the Chocolate Factory.
What's more? DC superhero fans can explore the World of DC at the Emerald Pavilion, where Batman, Superman, The Flash, and Wonder Woman figurines await.
Price: FREE Admission
Location: Siloso Beach, Sentosa (11 am to 9 pm)
NINTENDO POP-UP STORE @ JEWEL CHANGI AIRPORT
Nintendo fans, rejoice! Nintendo has opened its first pop-up store in Southeast Asia at Jewel Changi Airport, featuring exclusive merchandise from popular games like Super Mario and Animal Crossing.
The store runs until January 1, 2024, and offers a wide array of merchandise, including iconic characters like Mario, Yoshi, and Luigi. For avid enthusiasts of Super Mario, keep an eye out for the iconic mystery block.
Jewel Changi Airport will also host 'Pipe Around the World at Jewel,' a Super Mario-themed event until January 1, 2024, at the Shiseido Forest Valley surrounding the Rain Vortex. Take pictures or it never happened!
Price: FREE Admission
Location: Jewel Changi Airport
CANDY CARNIVAL @ CHANGI AIRPORT T3, DEPARTURE HALL
Step into the vibrant and colorful Candy Carnival at Changi Airport Terminal 3 – Departure Hall. This delightful carnival features games, kiddy rides, claw machines, a bouncy castle, and adorable displays perfect for photos.
Don't miss Candy Wonderland, a candy-themed display with a five-meter-tall bear and seven-meter-tall Ferris Wheel. It's a fantastic photo opportunity, and there are snow shows at 7:30 PM and 8:30 PM from Monday to Thursday and at 7:30 PM, 8:30 PM, and 9:30 PM from Friday to Sunday.
For the Candy Snow House, it is open daily from 12 pm to 10 pm until January 1, 2024, is located at Changi Airport Terminal 3, Level 1, outside McDonald's.
Price: Entry starts at S$18 per pax (via the Changi App)
Location: Changi Airport, Terminal 3 – Departure Hall
ROLLERMANIA 3.0 @ PLAZA SINGAPURA
Transport yourself to the 70s at RollerMania 3.0! As it is taking over Plaza Singapura's Level 7 car park from November 17, 2023, to January 1, 2024, you will be able to gather your friends and loved ones.
Glide through the neon-hued skate rink featuring LED-lit wheels during the 2-hour session included with each ticket.
The Level 7 car park will also host a carnival with rides such as the Basketball Shoot-out Challenge, Creamy Carousel, and Battle Ships Merry-Go-Round. You can also try your luck at timeless carnival games like Hook a Duck and Lobster Pot.
The event runs from 11:00 am to 11:00 pm on Fridays and Saturdays, and from 12:00 pm to 10:00 pm on Sundays, Mondays, Tuesdays, Wednesdays, and Thursdays.
Price: Admission starts at S$20
Location: Plaza Singapura, Level 7 Carpark, 68 Orchard Rd, Singapore 238839