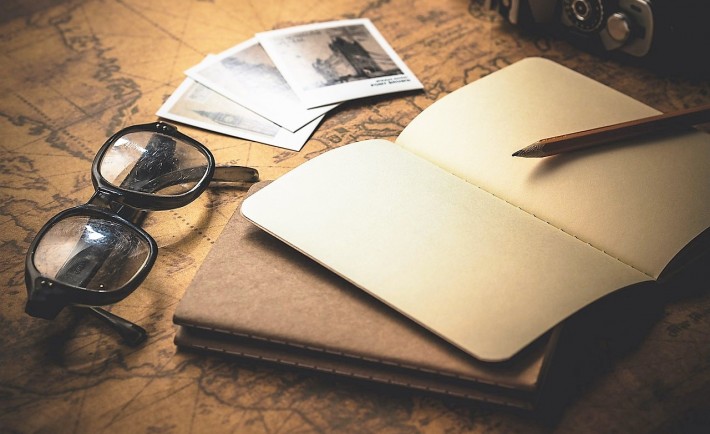 Image Credits: pixabay.com
The global economy may be unstable, but your wanderlust heart remains powerful – for a good reason. It is possible to travel in Europe without breaking the bank as long as you have a few smart tricks up your sleeve!
1. PLAN HOW TO REACH EUROPE
It is always a good idea to do prior research before visiting an unknown land. Start your investigative methods by researching the off-peak season of your dream destination. Avoid the months when said destination receives most of its visitors. For instance, most cities in Europe are at its peak from July until the middle of September. Universal public holidays such as Christmas and New Year's Eve are crowded too.
Consider reaching Europe in October through April. You will not only get cheaper plane seats but you will also find cheaper accommodation. Furthermore, you will meet more locals and less tourists. Get the an authentic European experience as you indulge on the local culture and enjoy the shorter queues.
2. PLAN WHERE YOU WILL STAY
Speaking of accommodation, you can stretch your buck by embracing other options aside from hotels. Hotel prices may drop from August to October, but they are still heftier than apartment rentals and home sharing.
Visit websites such as airbnb.com and homeexchange.com to get a grasp of what I am saying. These websites participate in the sharing economy by connecting like-minded travelers and locals together. They allow you to save a great deal of money and to have an access to extra amenities (e.g., kitchen).
You may also ask your local landlord to give you insider tips and maximize your stay!
3. PLAN HOW TO MOVE AROUND
One of the categories that will take a huge chunk of your travel budget is transportation. There are various ways to explore the beauty of Europe on a tight budget including boarding the train or the bus as well as renting a vehicle. For extensive or long-distance journeys, more people opt for availing the Eurail Passes. These passes are used to travel a single country or across multiple countries. Of course, it is cheaper to travel in short distances through the efficient European rail system.
Alternatively, you may board the public buses. Several buses are aimed at connecting the major European cities. Lastly, you can rent a car and share the price among your peers by taking advantage of the sharing economy.
4. PLAN HOW TO REMAIN CONNECTED
Staying connected no matter where you are in the world is beginning to be a necessity for most of us. However, data roaming fees are ridiculously expensive! Consider visiting the nearest public space or eatery that offers free Wi-Fi. Or, you may rent a pocket Wi-Fi device at Changi Airport.
It is easy to travel anywhere with the Changi Recommends' pocket Wi-Fi. You simply have to pay a promotional price of S$12 per day. Equip with this, you can regularly update your friends and family back home via FaceTime or Skype. You may also manage your business by checking up on your employees through Whatsapp or Gmail.
Related Post: How To Save And Travel Like A Local In Hong Kong With The Changi Recommends' Wi-Fi Router
5. PLAN WHERE TO EAT
Who does not love to eat, especially when it is thrifty? Save more cash on food by either cooking your own meals or dining like the locals.
Staying at the apartment or home rentals will allow you to access a fully functional kitchen. Use it to your advantage by preparing meals for you and your travel buddies. Amp up the adventure by having a lovely picnic at the nearest park. Many groceries have deli sections so invest in those. Or, you may skip the picnic and eat at the department store cafeteria instead. That is what some locals do!
Follow the locals' lead for cheap eats instead of frequenting the tourist spots that puncture holes in your wallet. Ask around the town or read this helpful article.
6. PLAN HOW TO RETRIEVE CASH
For fuss-free retrieval of cash (European currency) in the quickest way possible, you may use the set of ATM scattered around Europe. All you need to do is to activate your card's magnetic stripe. For instance, you can ask for the help of a bank personnel to help you enable the overseas access of your UOB debit card. It only takes a few minutes!
The only drawback with this method is that you will have to minimize your transaction fees by making larger and fewer withdrawals. In my experience, UOB charged me S$5 for every withdrawal in the neighboring Asian countries. It goes without saying that you must keep this advance encashment in a safe place.
Recommended Read:  How to travel Europe on a shoestring budget

Cutting your travel budget does not necessarily mean that you have to sacrifice the quality of your trip! 🙂