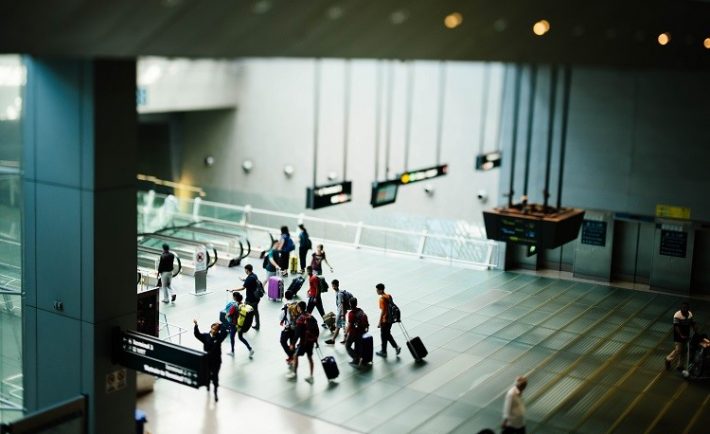 Consumers typically grapple with various issues when trying to file travel claims with travel insurance providers. For instance, consumers might lack the knowledge with regards to the administrative process of filing claims. This could be due to a lack of provision of clear instructions from the travel insurance provider. It is just as likely that the consumer is not bothered to find out more about the claim process until the actual need arises. Even if the consumer successfully files a claim, the process can potentially be cumbersome due to the multiple verifications required and the lengthy time involved before a claim is successfully processed. As a result, the traveller might remember less about his or her wonderful holiday, but more about the unpleasant experience with the travel insurance provider. The good news is that travellers in Singapore can now cast such worries aside as instant travel insurance claims can now be made at Changi Airport with HyfeAssure.
For the first time in Singapore, HyfeAssure allows travellers instantly process their travel claims at the Changi Recommends counters located across all 4 terminals in Changi Airport. HyfeAssure is an innovative travel insurance product underwritten by HL Assurance for Changi Travel Services. With HyfeAssure, customers can now furnish the necessary supporting documents and submit travel claims for medical expenses, travel delays or misconnections, baggage delays and baggage damages and receive immediate payouts up to $200.
This is how HyfeAssure works: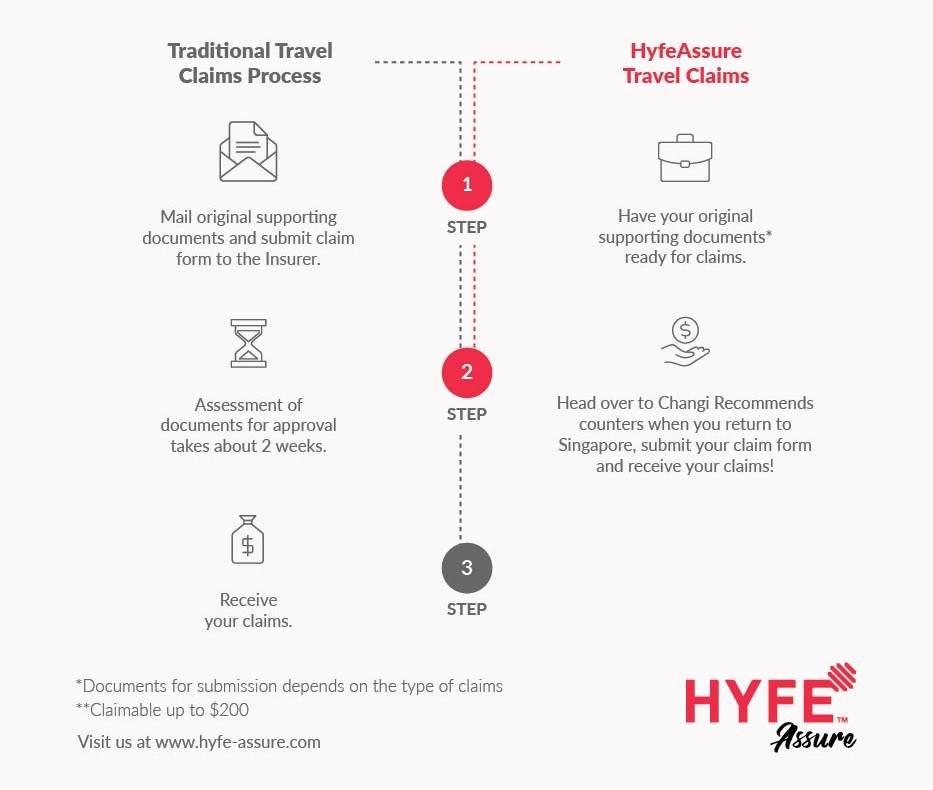 Upon returning and touching down at Singapore Changi Airport, a HyfeAssure customer can proceed to any of the Changi Recommends counter located at any of the 4 terminals.
Travel claims for cases such as medical expenses, travel delays, baggage delays, baggage damage and travel misconnections can be processed immediately at the Changi Recommends counter.
Customer must furnish the relevant supporting documents such as original medical reports, invoices from medical clinics and baggage loss and travel delay reports from airlines.
Customer service officer at the Changi Recommends counter will make an immediate assessment of these claims. Once approved, the customer can get up to $200 in cash on the spot!
As the process has shown, HyfeAssure instantly brings travel convenience up another notch since its customers can now file and receive travel claims once they touch down.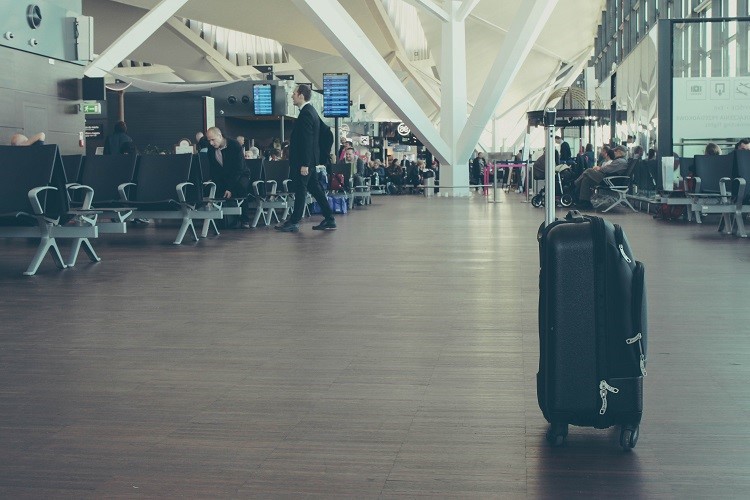 Besides the convenience factor, HyfeAssure is also competitively priced. Travellers can enjoy 50% off travel insurance when they use the promotional code 50OFF. The low and competitive premium represents excellent value for holiday-goers who would like to have a greater peace of mind when travelling. Therefore, with HyfeAssure, travellers can now kiss goodbyes to bad travel claim experiences ruining their holidays ever again!