Have a trip planned to Sydney, Australia, and looking for a place to stay while you visit?
We've curated a list of options for you, all priced under $133/night. For the budget-conscious traveler, these accommodations offer great value.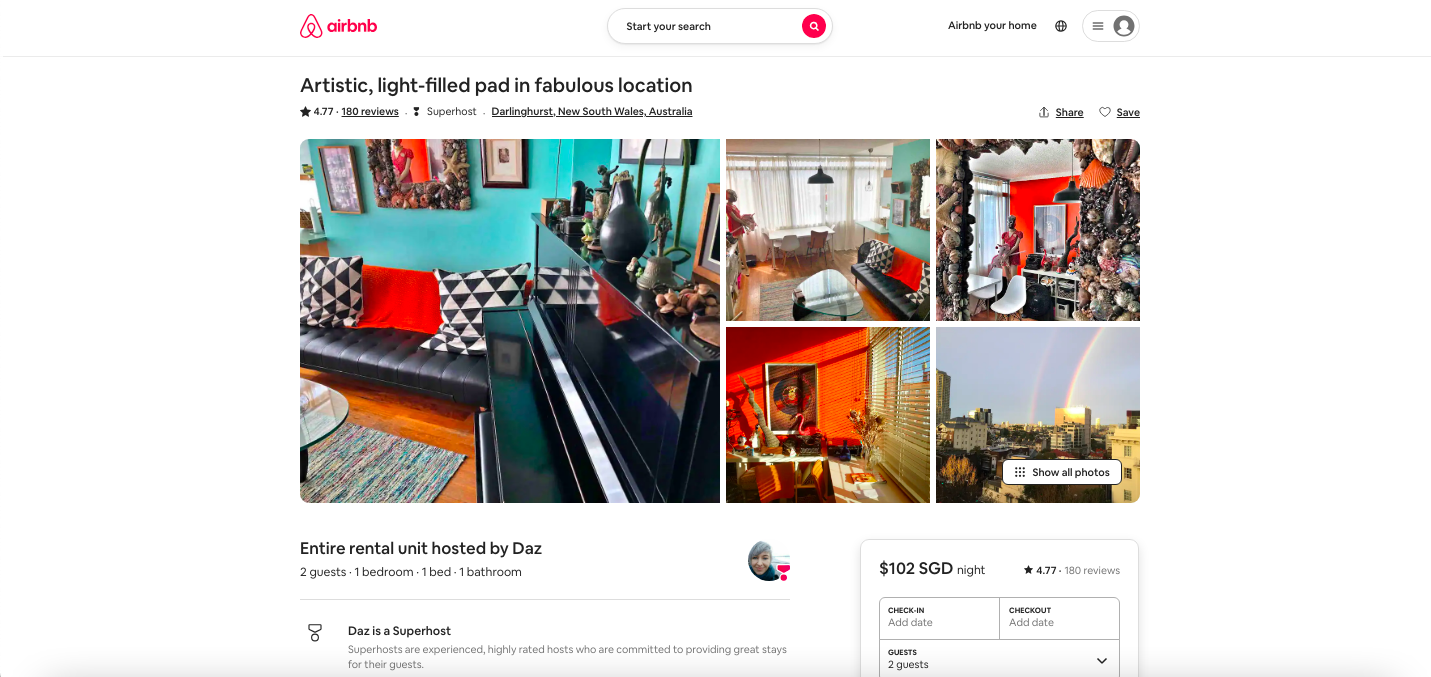 Price: $102/night
First, we will start off the list with this light-filled rental unit flooding the senses with eclectic art and stunning views of the Sydney borough and beyond.
The living space exudes artistic flair with a piano, dining table, coffee table, and sofa bed—perfect for a lone traveler or couple seeking an inspirational hideaway. A separate kitchenette allows for light meal preparation while a coin laundry on the same level makes doing laundry a breeze.
The location cannot be beaten. Situated in one of Sydney's most funky neighborhoods, you have an abundance of restaurants, cafes, bars, and shops right around your doorstep.
Price: $110/night
This two-story studio in the heart of Sydney offers the ideal mix of convenience, comfort, and style. Situated above a vintage barbershop, this retreat provides quick access to the cafes, museums, and boutique shops lining Surry Hills and Darlinghurst.
Self-check-in with a keyless entry system means you can check in whenever and then chill in the living area on the ground floor opening onto a private balcony. The loft-style bedroom on the upper level features enough room to spread out, while the kitchenette has everything needed for simple meals.
With over 260 reviews praising the inviting space, warm hospitality, and central location just steps from the Sydney Jewish Museum, you know you're in good hands.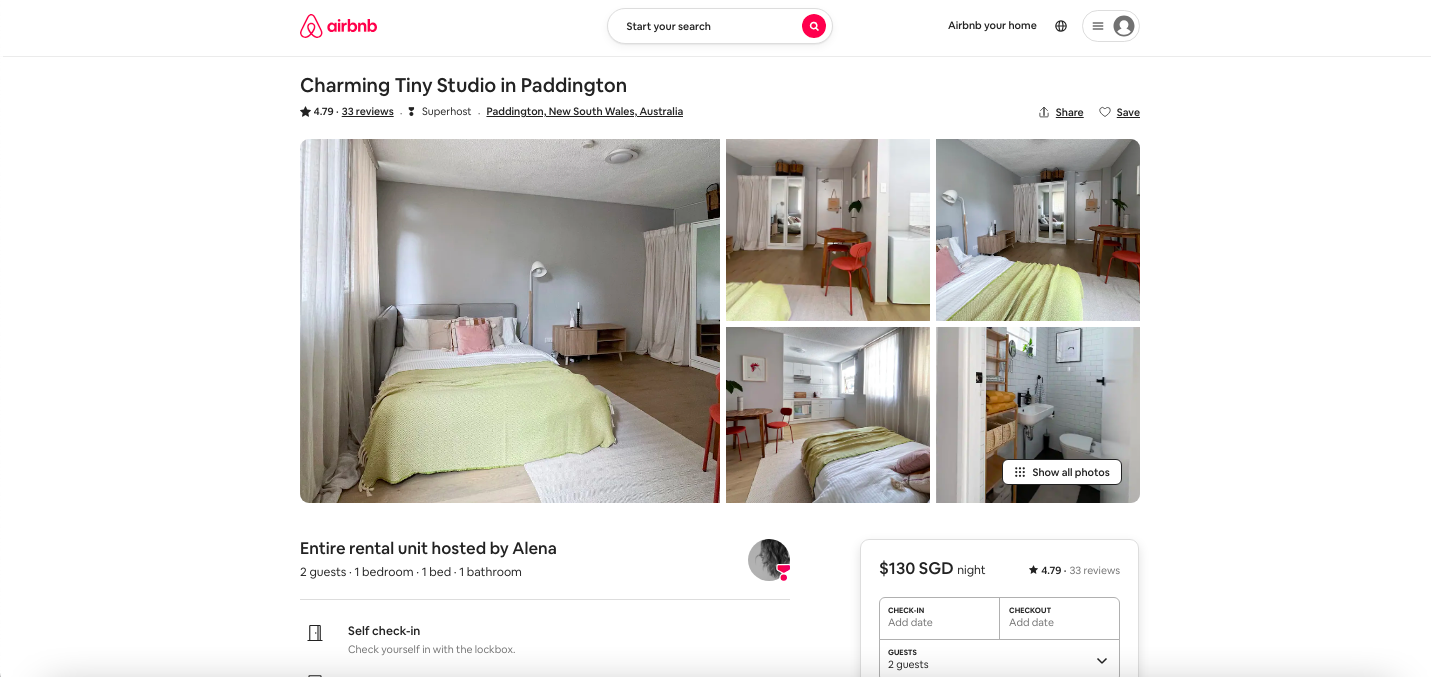 Price: $130/night
And as we come to a close, this stylish studio flat makes a great home base for solo travelers exploring Sydney.
Situated in a quiet building just steps from Paddington Reservoir Gardens, the rental space features a comfortable queen bed, a fully equipped kitchenette, and a private bathroom. Fresh linens, towels, and toiletries are provided for a worry-free stay.
Hop on the nearby bus to reach the city center or head to Bondi Beach in a jiffy. This ground-floor vacation rental offers everything you need for an awesome Aussie adventure.
When it comes to finding affordable accommodations near the heart of Sydney, these three options truly stand out (and that's why we've picked them). Whether you prefer an artistic haven, an inviting two-story studio, or a minimalist oasis, there's something for everyone. Book your stay now before you Come and Say G'day 🦘