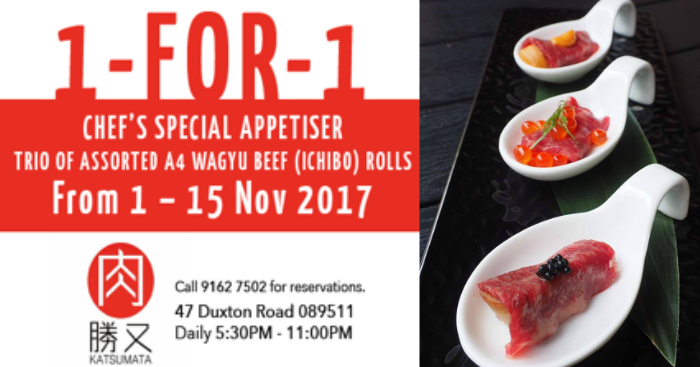 Calling all lovers of beef, Niku Katsumata is offering a 1-for-1 promotion for their Chef's Special Appetiser for a limited period only!
The Chef's Special Appetiser (worth $28) features a trio of assorted A4 Wagyu Beef (Ichibo) rolls.
Enjoy maximum satisfaction with the exquisite Sea Urchin (Uni) with A4 Wagyu Beef Sashimi Brushed with Shoyu; Marinated Ikura with Wagyu Beef Sashimi; and Foie Gras & Caviar with Wagyu Beef Sashimi Drizzled with Truffle Oil!
This awesome promotion is running daily from 5:30pm – 11:00pm from 1 – 15 November 2017 at 47 Duxton Road, Singapore 089511.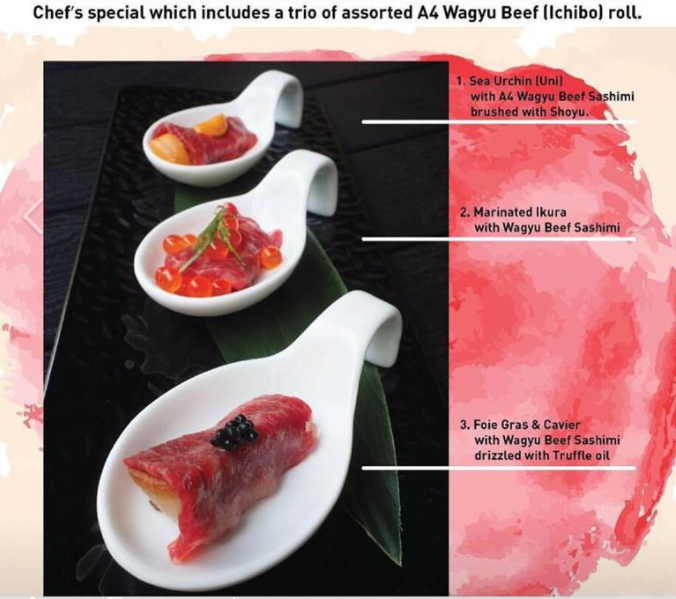 Niku Katsumata is where you will find carefully selected, moderately marbled beef. Enjoy the exact quality of Japanese beef as the people in Japan do. The meats are cooked over crystals and a low flame, and doing so ensures the meats remain tender and moist.
Follow Niku Katsumata on Facebook and Instagram for the latest updates and offerings.