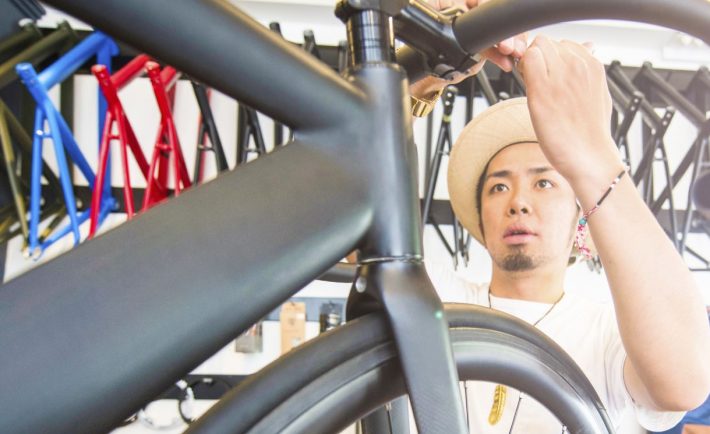 Small and medium enterprises (SMEs) are at the heart of Singapore's economy. They make up 99% of our enterprises, employ two-thirds of our workforce, and account for about half of Singapore's GDP. To date, there are nearly 200,000 SMEs in Singapore.
While we often see success stories on news and social media, the road to success is sometimes not as straightforward. Find out how you can invest in peer-to-peer (P2P) lending with Funding Societies and support emerging Singapore SMEs.
Your contribution can directly make an impact on the business you're supporting
According to a 2017 Straits Times poll, 40% of SMEs said that they thought the Singapore economy would grow in the next 12 months and 43% felt positive sales growth was on the cards.
By investing in SMEs through P2P lending, you directly contribute to immediate cashflow needs of the SMEs to grow their businesses. In return, you're rewarded in monetary returns from the interests of the business loans. Funding Societies is one such platform in Singapore that is supporting local businesses through crowdfunding.
Read about how peer-to-peer lending works.
You earn potentially high returns on your investments while supporting local businesses
P2P lending harnesses the power of people to help local, homegrown businesses to grow and expand. Investing in P2P lending allows you to potentially earn up to 14% per annum returns on your investment.
It is actually really easy to invest in SMEs in Singapore through P2P lending. Funding Societies is a digital P2P lending platform that is dedicated to serving SMEs, therefore the mission of Funding Societies is aptly, "Stronger SMEs, Stronger Societies." Investors receive monthly repayments which they can re-invest to support even more local businesses.
Support SMEs across multiple industries
The Ministry of Trade and Industry announced a $4.5 Billion industry transformation programme to systematically raise productivity, develop skills, drive innovation, and promote internationalisation, so as to catalyse transformation and achieve the stated vision of each industry. There's also Infocomm Media Development Authority's Go Digital Programme — an initiative that allows SMEs to increase productivity and capture more online sales through digitalization of their businesses.
However, the Singapore Budget 2017 recognizes that the government alone cannot help all businesses transform and the need to strengthen partnerships and collaborations in order to help SMEs succeed. Financial institutions, including alternative finance companies such as Funding Societies, play an important role in providing financial support to help SMEs grow and prosper.
As the minimum investment for peer-to-peer lending starts as low as $100 on the Funding Societies platform, you could help the economy holistically by investing in multiple industries and companies at the same time, in turn diversifying your investment portfolio across sectors.
Since its inception in 2015, Funding Societies has already expanded to two more Southeast Asian countries over the last two years – Indonesia and Malaysia. It is the only P2P lending platform to have won the Monetary Authority of Singapore (MAS) Fintech Award in 2016 and was recognised as one of the Top 250 Fintech companies globally.
More than 23,000 investors are already on Funding Societies' platform regionally. Find out how to invest on the platform here.
Interested? Sign up for your investor account with Funding Societies now.
Disclaimer
This article is contributed by Funding Societies.
It should not be construed that Moneydigest is endorsing this article or any of the products and services provided by Funding Societies.
Nothing in this article should be construed as constitute or form a recommendation, financial advice, or an offer, invitation or solicitation from Funding Societies to buy or subscribe for any securities and/or investment products. The content and materials made available are for informational purposes only and should not be relied on without obtaining the necessary independent financial or other advice in connection therewith before making an investment or other decision as may be appropriate.