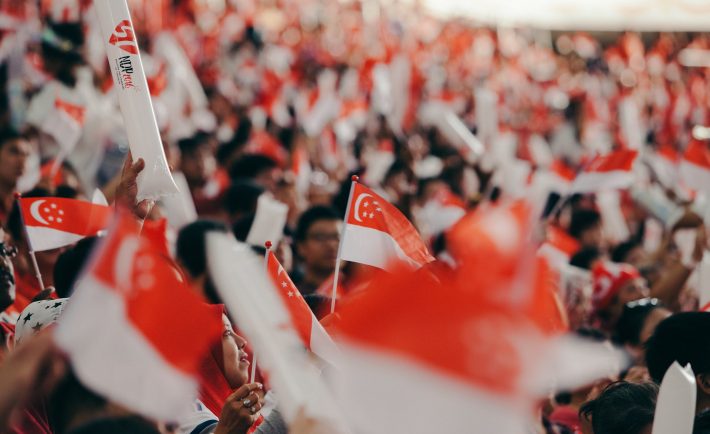 Image Credits: unplash.com
Amidst the latest COVID-19 restrictions and the emergence of new cases, the National Day Parade 2021 (NDP) will be postponed to August 21. All Singaporeans will be able to join the National Day celebrations safely at home as there will be a livestream of the parade.
To mark Singapore's 56th year of independence, a ceremonial parade will be held on August 9 instead. It will be similar to the celebration held last year, but it will take place at the Marina Bay floating platform. This announcement was imparted by the Ministry of Defence (Mindef).
TIGHTER COVID-19 MEASURES
By the end of July, there was an emergence of a large cluster linked to Jurong Fishery Port. Health Minister Ong Ye Kung stated:
"Unfortunately, while our fishmongers and stall assistants were going about earning an honest living, they got infected at the port. As they went on to work at various markets around the island, many more cases in the community were seeded."
Tightening of measures was deemed to be vital at this point. Changes in the NDP came as the country went back to stricter measures under Phase 2 – Heightened Alert. It was scheduled to last until August 18, after the National Day. During this period, dining inside eateries is not allowed, group sizes for social gatherings have been capped at two, capacity caps for attractions and malls were cut, and people were advised to minimize social interactions.
CANCELLATION OF FIREWORKS & CHANGES IN REHEARSALS
The Red Lions displays and heartland fireworks, previously announced to be held on August 7 and 8, will be cancelled. Rehearsals and preparations for the NDP will also be subjected to changes.
Last July 17, a combined rehearsal happened at the floating platform. Moreover, Red Lions parachutists made test jumps in Ghim Moh and Bishan on July 15. The succeeding rehearsals will be conducted in smaller component groups, according to Mindef. Dates will not be disclosed to the public to discourage crowds from gathering around Marina Bay.
NATIONAL DAY PARADE 2021
NDP 2021 is planned to be a centralized, in-person event at the Marina Bay floating platform. Precautions taken include requiring all the performers and spectators to be fully vaccinated. Performers must undergo rapid antigen testing before every rehearsal and spectators must undergo pre-event testing.
Tickets would be given to those who have contributed to the fight against COVID-19. These people include Singaporean front-liners, community volunteers, and essential workers.
NATIONAL DAY RALLY
NDP is an important event that brings together Singaporeans from all walks of life, as one united people to affirm unity and nationhood. Mindef said:
"The changes this year will enable NDP 2021 to be held in safer conditions, while maintaining that cherished tradition."
Apart from the NDP changes, the Prime Minister's Office adds that the National Day Rally will now be held on Aug 29.