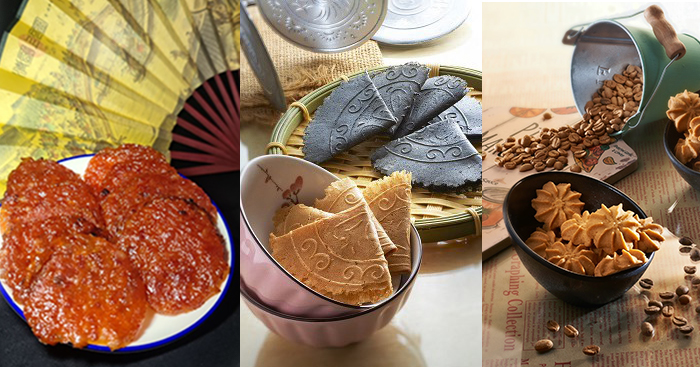 Usher in a prosperous Chinese New Year with CNY essentials from our own local SMEs #supportlocal! A variety of must-have items for the festive season has been curated on 99sme.sg, an e-marketplace where you will be able to find many local traditional brands and unique products. Start your CNY preparations with 99sme.sg as it is currently running an attractive Chinese New Year promotion for a wide variety of products now! Get your essential cookies/bakes, abalone and of course, who can forget bakkwas now!
Bakkwa
Gold Coin Chicken Bakkwa (500g) by Xishi Bakkwa
Price: $28.00 $23.50 (Discount: 17%)
Have your annual indulgence and yet control your calorie intake at the same time with Xishi Bakkwa's Gold Coin Chicken Bakkwa. It's a perennial favourite with both the young and the elderly and it's not difficult to understand why! Shaped like mini coins, each mouth-watering bakkwa mini coin is grilled to perfection.
Original Tender Pork Bakkwa (Sliced) (500g) by Gin Thye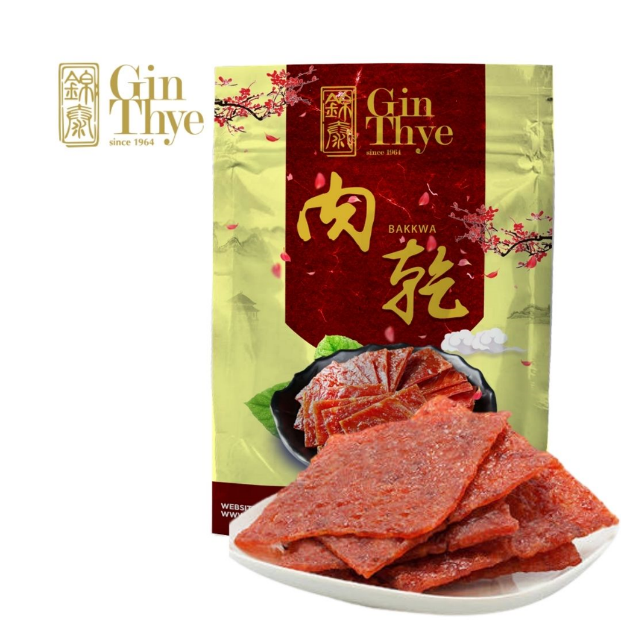 Price: $37.23, $29.78 (Discount: 20%)
An all-time favourite for bakkwa lovers, Gin Thye's signature bakkwa is grilled in-house in Singapore. Made only from top-quality pork, its divine taste and supreme tenderness will leave you asking for more. Once your guests start chomping on them, they will find it hard to stop!
Cookies/Bakes
Yuzu Pineapple Ball (550g) by My Mum's Cookies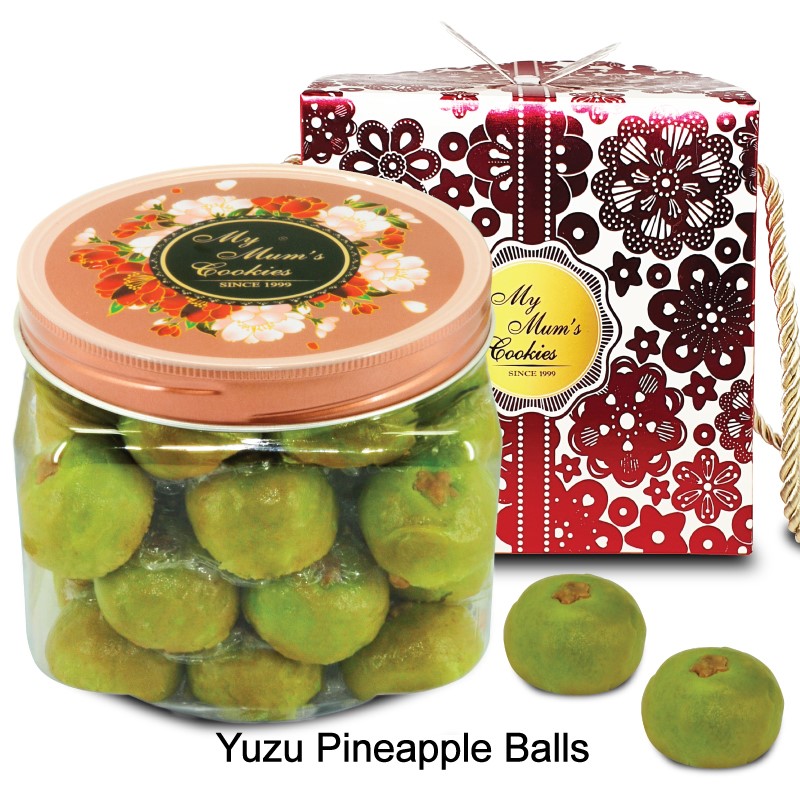 Price: $30.80, $27.72 (Discount: 10%)
Pineapple cookies are a must-have accompaniment in your house when guests come visiting! Impress your guests when they come house visiting with Yuzu Pineapple Balls by My Mum's Cookies. A fresh and modern take on the traditional pastry, My Mum's Cookies' Yuzu Pineapple Balls are a blend of its homemade yuzu jam and signature pineapple jam. Delicious in every bite, they are simply irresistible!
Lychee-licious Pineapple Tarts (400g) by Little Nonya's Cookies
Price: $26.80, $21.00 (Discount: 22%)
Alternatively, if citrus yuzu is not to your liking, why not sink your teeth into these limited-edition Lychee-licious Pineapple tarts from Little Nonya's Cookies? Each tart will leave you with a sweet aftertaste that only makes you crave for more! They are not just delicious, but also Lychee-licious!
Nonya Pineapple Cookies (290g) by Yikowei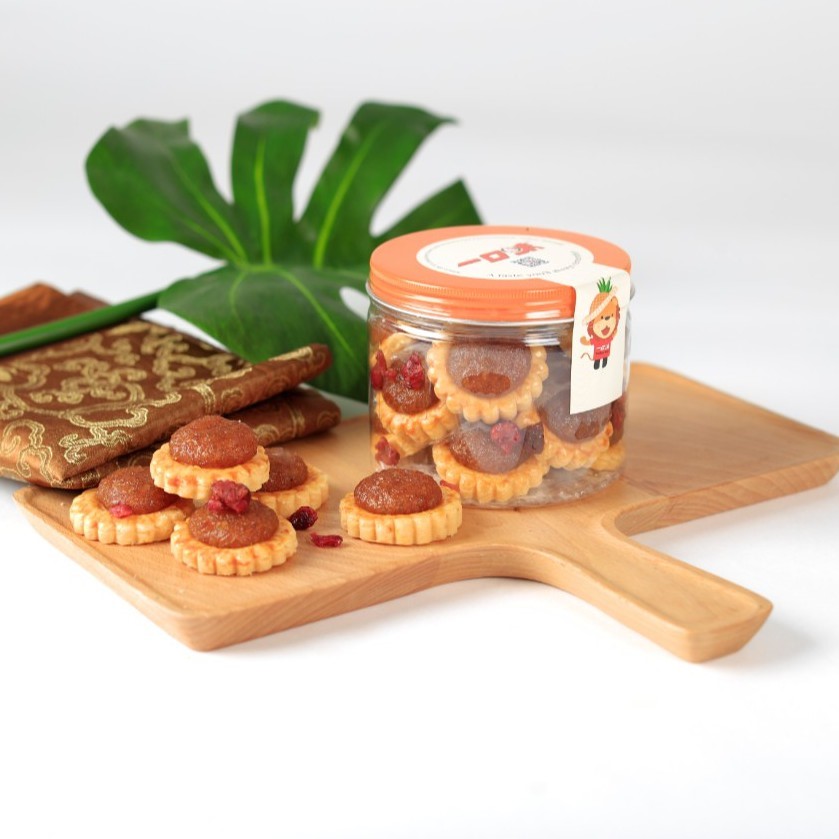 Price: $20.80, $15.00 (Discount: 28%)
Each buttery cookie by Yikowei is topped with pineapple toppings made in traditional Nonya style. Delicately shaped, savour the flaky and crispy pastry as it melts in your mouth with each bite. They are also perfect for gifting!
Kue Bangkit by Pandan Street Bakery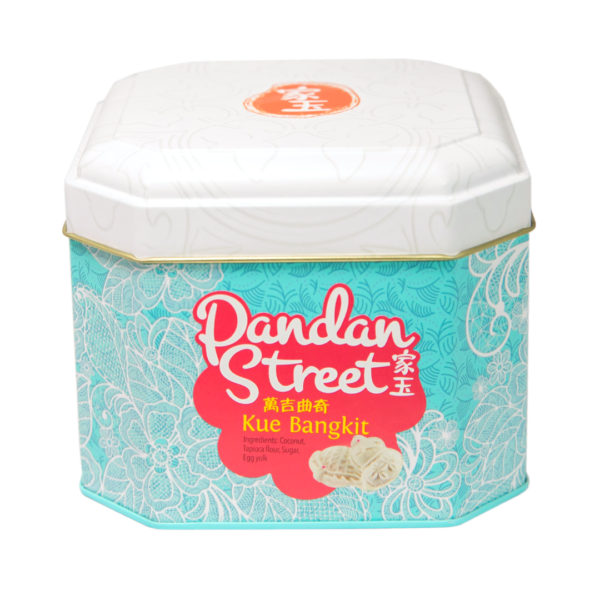 Price: $25.00, $22.50 (Discount: 10%)
Continuing with the Nonya theme, get your hands on the Kue Bangkit by Pandan Street Bakery. They are handmade with the finest quality ingredients without any preservatives, which is why the Kue Bangkit from Pandan Street Bakery stands heads and shoulders above the rest. Each cookie is bursting with the fragrance of coconut and sweetness that melts in your mouth!
[Cookies4U] Buttery Cocoa by Scoopz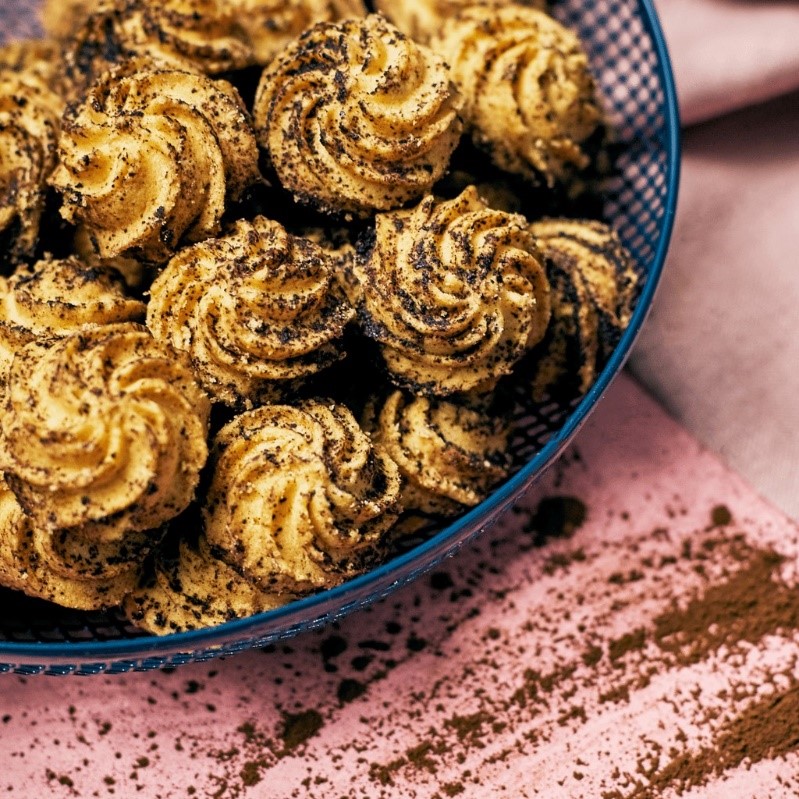 Price: $21.80, $17.50 (Discount: 20%)
If you are craving for something made with lower amounts of sugar and without eggs, why not try the buttery cookies by Scoopz? Topped with cocoa powder, these irresistible cookies melt in your mouth at first bite and would certainly be a popular choice among your guests!
Golden Yuan Yang Love Letters (250g) by Mdm Ling Bakery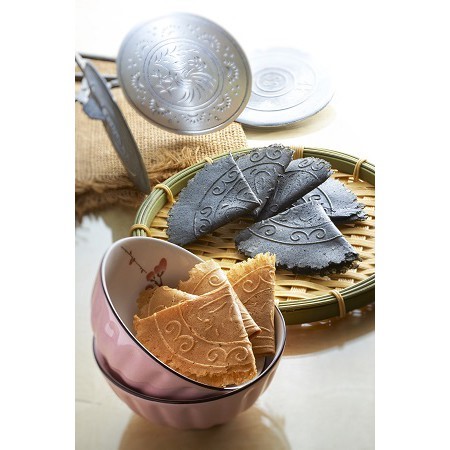 Price: $16.80, $13.50 (Discount: 20%)
Can't decide between what flavours to choose for your love letters? Why not go for the best of both worlds by purchasing Golden Yuan Yang Love Letters by Mdm Ling Bakery. Delicately baked with a homestyle-recipe, it is available in not just in 2 intriguing colours, but also in 2 different flavours of original & charcoal. We are confident that they are bound to pique the curiosity of your guests!
Kopi Siew Dai Cookies by Mdm Ling Bakery
Price: $18.80, $16.80 (Discount: 11%)
If you are tired after a day of CNY visiting, reach out for the Kopi Siew Dai cookies by Mdm Ling Bakery. Made from coffee (less sweet) that are encased in buttery fragrant cookies, they are the perfect perk-me-up to set you on another leg of house visiting!
Lapis Roulade Almond (800g) by Food Affinity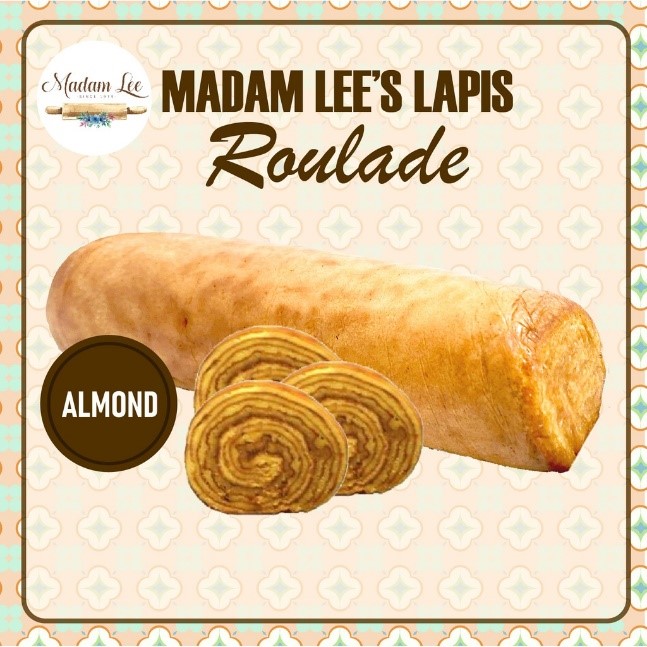 Price: $58.00, $45.90 (Discount: 21%)
An innovative take on Kueh Lapis, the Lapis Roulade Almond by Food Affinity pairs well with a scoop of ice-cream as you continue on with the CNY festivities. The lapis retains its authenticity while leaving an almond fragrance after-effect.
Blissful Almond Crisps (380g) by Little Nonya's Cookies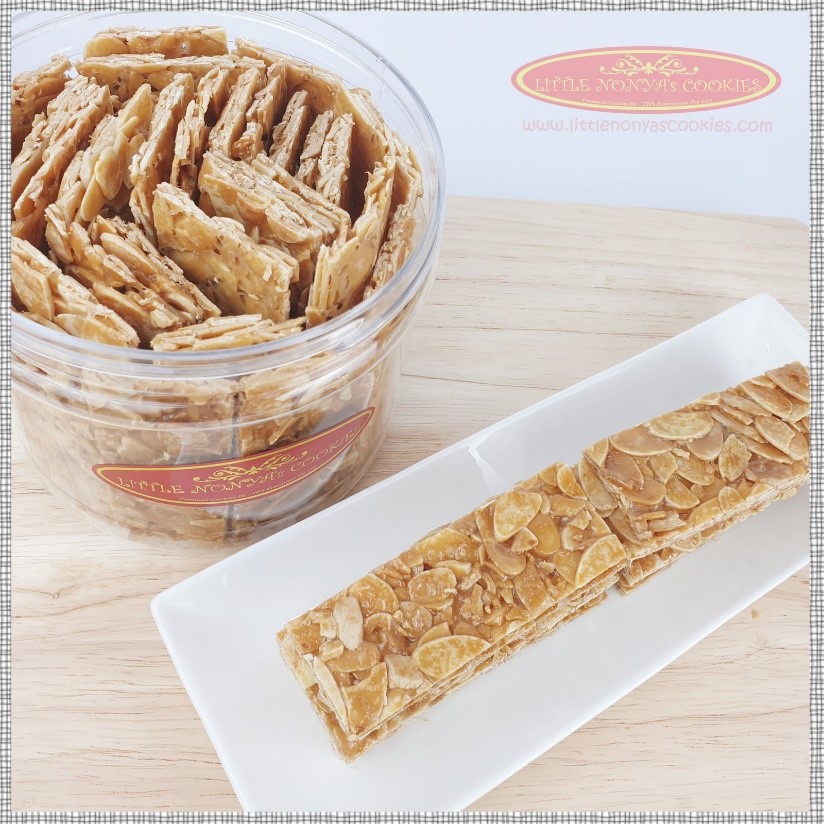 Price: $20.00, $16.00 (Discount: 20%)
Crunchy and light, the Blissful Almond Crisps by Little Nonya's Cookies is another must-have in the assortment of cookies/bakes this Chinese New Year. Delivering bliss with every bite, its fragrant taste will definitely leave you wanting for more!
Gin Thye White Rabbit Kuih Bahulu (500g) by Gin Thye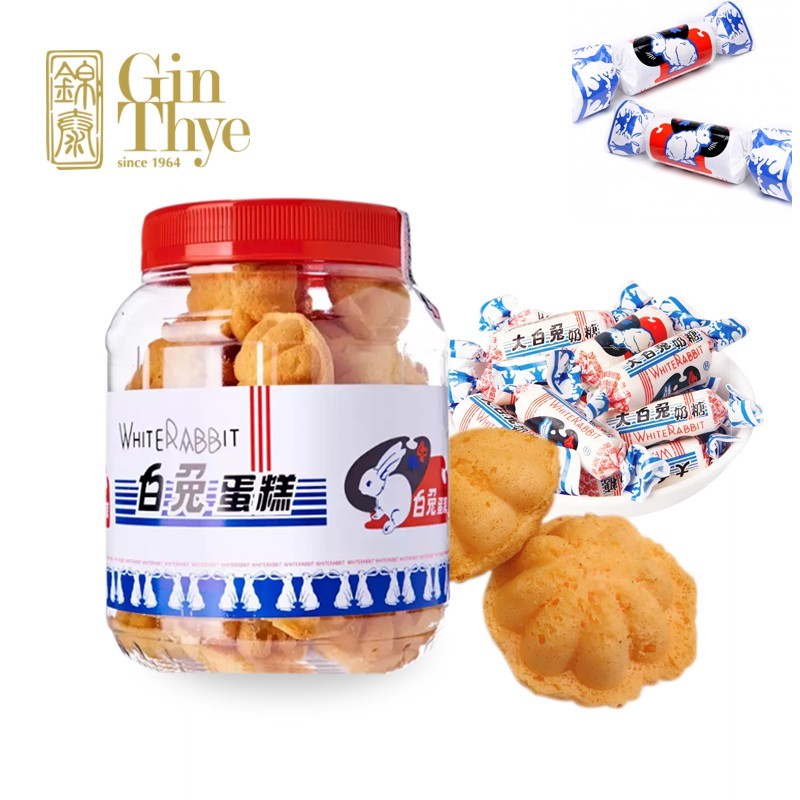 Price: $18.00, $13.50 (Discount: 25%)
Inspired by everyone's favourite childhood sweet, the white rabbit candy, Gin Thye immaculately infused its flavours into another long-standing snack, the Kuih Bahulu. This is a unique combination that is hardly available in the market, so do purchase them fast! This is one snack that will bring back fond memories of your childhood!
Abalone
Thye Shan YuYi Premium Australian Abalone by Thye Shan Medical Hall
Price: $158.00, $126.80 (Discount: 20%)
This can of abalone contains 2 large mouth-watering luscious abalones. Delightful to the palate, have a taste of the sea as you savour the abalone with each bite. An exquisite dish that will definitely delight everyone at home!
New Moon 3s Sapphire Giftset (AU8-10 CKB GITS) by Goh Joo Hin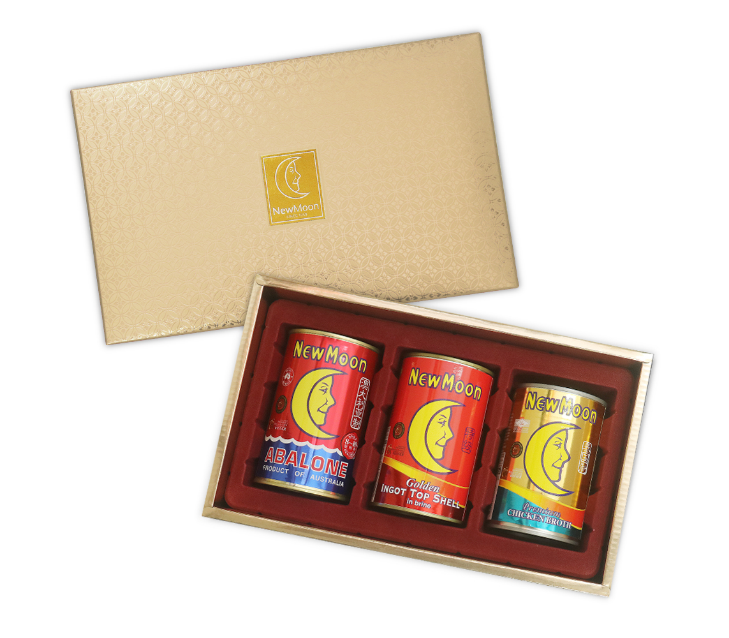 Price: $71.30, $55.50 (Discount: 22%)
Abalones are known to be a symbol of good fortune and a delicacy enjoyed widely during CNY. That is why you must not miss the the New Moon 3s Sapphire Gift set by Goh Hoo Jin, which offers good value for your money. It consists of:
New Moon Australian Abalone (Haliotis Rubra specie harvested from Tasmanian waters)
New Moon Premium Chicken Broth (trans-fat, cholesterol free as well as being low in sugar and fat)
New Moon Golden Ingot Top Shell
Packed neatly into a beautiful gift box, this is the perfect gift to send to your loved ones this Chinese New Year!
Steamboat
DoDo CNY Premium Hotpot Bundle Set by Enjoy DoDo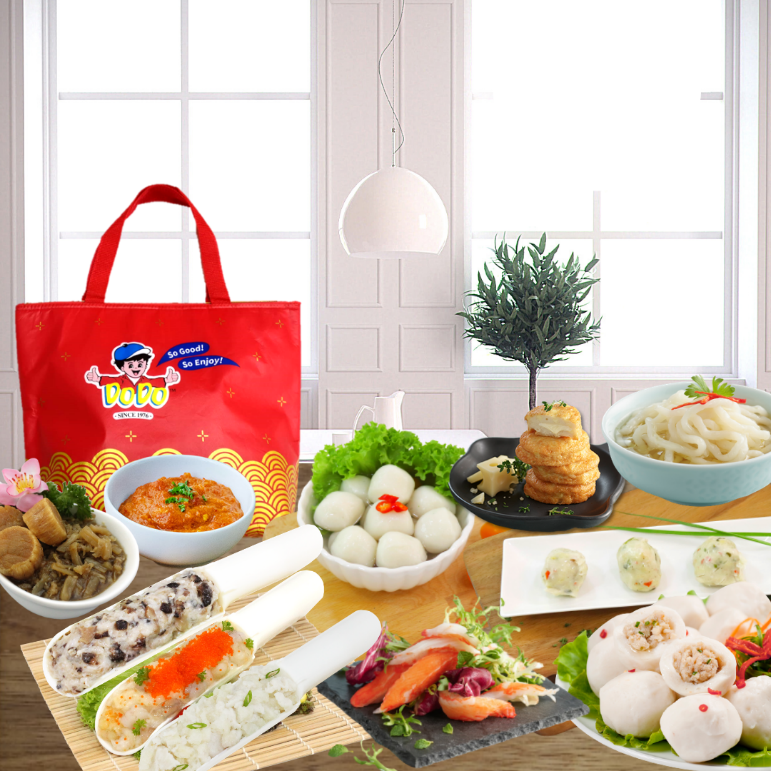 Price: $64.00, $49.00 (Discount: 23%)
Finally, no Chinese New Year is complete without the quintessential steamboat. To aid you in your steamboat preparation, consider getting the DoDo CNY Premium Hotpot Bundle Set. Consisting of 11 fresh products ranging from their famous fishball to seafood such as snow crab legs all made without preservatives, there is sufficient variety to please everyone at home! This is such a convenient set to purchase since you no longer have to buy the essential hotpot ingredients separately!
For more exciting Chinese New Year deals, check out 99sme.sg today, the only e-marketplace dedicated to the SMEs of Singapore.
If you want to go digital with your business, or find out more about 99%SME movement, visit us today!