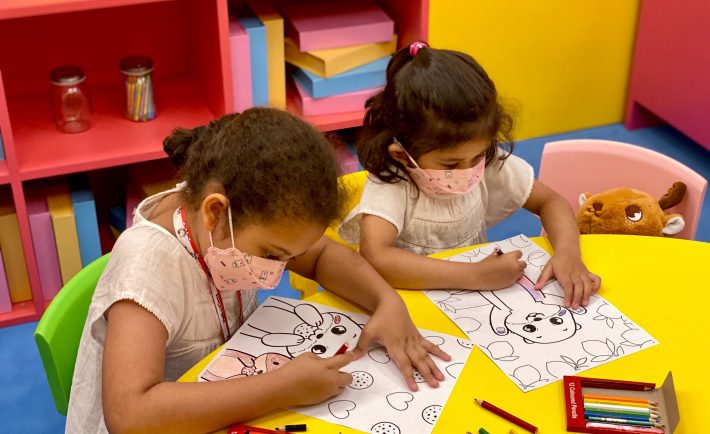 Image Credits: nhb.gov.sg
It's mid-week and this means the March school holidays are approaching an end.
Whether you're secretly cheering inside for your kids to return to school or upset that you haven't been able to spend enough time with the kiddos, we want to help you make full use of the rest of the school holidays. Read on for some family-friendly activities you can participate in with your children before they return to being grumpy students again.
Date & Cost: 17 to 20 March, S$30
OddSocks is a wacky and enjoyable theatre piece celebrating the value of individuality. It examines what it feels to be the oddball in a society of uniformity with lots of socks, a sprinkle of fantasy, and a touch of comedy. This show will inspire kids to be bold and accept their distinct personalities, no matter how challenging they are.
Date & Cost: Till 3 May, from S$33
Head on down to Changi's Sweetest Treat and sign your kids up for a variety of engaging and interactive S.M.A.R.T workshops:
Storytelling with Neil Humphreys: With 27 books under his belt, Neil Humphreys is Singapore's best-selling writer. His works have routinely topped The Straits Times Bestsellers chart, and his novels have also gained widespread acclaim in the United Kingdom.
Magic discovery with Max Ling: Max Ling has been conducting magic publicly for over 10 years at live shows and events. He has worked as a director, theatre performer, and drama arts instructor since graduating from LASALLE SIA. Since 2005, his job as an educator has allowed him to interact with kids of all ages.
Arts & Crafts: Learn how to make small souvenirs out of polymer clay and other craft supplies.  Kids will be taught about the many different methods to work with polymer clay in this session, as well as fundamental designing and shaping skills. Gift your kids the chance to produce their personalized wearable pieces, from little popsicles to cupcake keychains and donut pendants.
Robotics and Technology: Your kiddos will be able to have fun and acquire useful knowledge through experiential learning. Robotics and programming may be an excellent learning opportunity for piquing your children's interest in the world of tech and laying the foundation with a practical session on programming a gadget.
Date & Cost: Till 17 April, from S$32
Fans of PAW Patrol, Bubble Guppies, Dora the Explorer, SpongeBob SquarePants, and Rise of the Teenage Mutant Ninja Turtles, don't miss out on the first-ever Nickelodeon-themed entertainment center on our sunny island. Fans of all ages will certainly enjoy The World Of Nickelodeon.
Embark on a journey of interactive games with your child; join on a Jellyfish Hunt, assist the Adventure Bay Fire Rescue, take on The Ninja Vertical Challenge, and bounce to your heart's content at the Jungle Jump-a-thon. Before tackling your last Mutant Mission or the Bikini Bottom Bubble Bash, rest at the one-of-a-kind Slime Lounge. Set up your cameras for the settings from your child's favorite Nickelodeon shows, and keep an eye out for possibilities to meet the most well-loved Nickelodeon characters.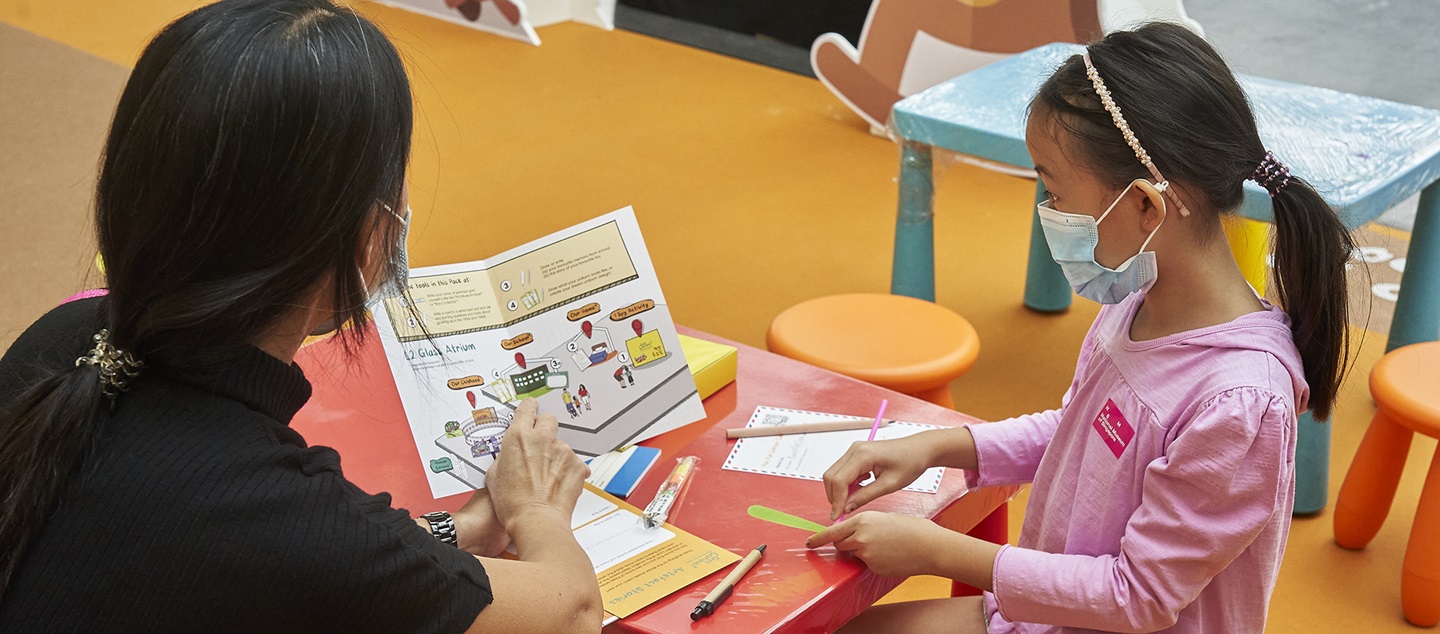 Date & Cost: Till 18 March for drop-in activity spaces, S$0
Don't miss the museum's two free drop-in activity zones, where families will feel encouraged to start family dialogues as they take a closer look at intergenerational exhibits and interactions.
Stories of You & Me: Explore the intergenerational exhibit, which includes little HDB flat dioramas, queries given by children to their elderly pen pals, and a collection of treasured school mementos. Use the discussion cue cards on each table to spend some quality time with your child discussing schooling experiences. To redeem an HDB apartment diorama template, create a picture of your own contemporary home and show it to the crew on-site.
Not Just an Otah Sticker: Do your little ones like collecting stickers? DIY stickers based on the museum's William Farquhar Collection of Natural History Drawings and characters from Otah & Friends in this self-guided activity! An A4 sticker sheet with innovative suggestions and characters will be given to each individual. Your kid can personalize their stickers or make them as gifts for their classmates.
There are also various paid on-site programs if you don't mind spending out of your pocket for some meaningful experiences. Prices start from S$6.
Artifact Hunts with Dennis and Family (till 18 March): Join Dennis, Mama Binturong, and Papa Sunbear on two fun Artefact Hunts! Tour the exhibitions, answer riddles to learn little-known information about the intriguing relics and finish the search to get a Plano gift.
Going Camping with Otah & Friends Picture Book Workshop (17 March): Create your picture book with characters from "Otah & Friends: Camp Stardust" and creatures from the museum's William Farquhar Collection of Natural History Drawings! Attendees will be taken through the principles of figure design and innovative narrative, followed by sketching, coloring, and language arts, all led by Khor Ke Xin, Creative Director of El Masnou, the company that produced Otah & Friends. Each participant will receive a one-of-a-kind picture book as well as a souvenir keychain.