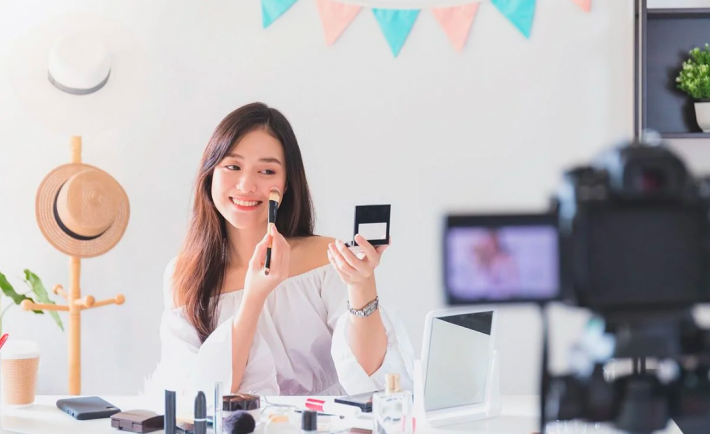 Image Credits: dmexco.com
Growing your business can be difficult, especially when you don't have a large budget for marketing.
You want to make sure that your message reaches the right people and that it resonates with them, but how?
If you don't have the funds to invest in expensive campaigns or marketing tactics, don't worry—this doesn't mean that success is totally out of reach. There are ways you can make a big impact without emptying your pockets.
In this post, we will explore cost-effective ways to market to consumers and get the word out about your brand. When it comes to making an impact on a budget, knowledge is key—so let's dive in.
Leverage social media
It's no secret that social media is a powerhouse for marketing.
There are various channels to choose from and each one offers something a bit different. So, when on a tight budget and you want to market to consumers, consider leveraging social media as an approach.
First, consider what message you want to share with consumers and then choose the channels you plan to use.
Instagram is great for showcasing visuals.

Twitter can be used more for quick updates and announcements.

LinkedIn is useful in building a brand for your business, particularly if it serves professionals or other businesses.
The power of social media lies in its ability to engage with potential clients and followers in real-time. And when done right, it can become the lifeblood of your business's success. If you have limited resources available, focus your efforts on the networking platforms that best fit your target audience. This will help ensure that your time is well spent—and maximize the impact of your investment.
Utilize email newsletters
Sending out emails for marketing purposes is an inexpensive way to engage with your potential buyers.
The emails should offer value to the recipient, such as how-to guides, discount codes, or behind-the-scenes insights on the creation of your product or service.
Over time, you will build up a list of loyal customers who receive emails with relevant content tailored to their interests and eventually lead them to make a purchase or contact you directly.
You can also consider partnering with another company and hosting a giveaway that both brands can promote. This will not only increase brand visibility among each other's followers, but it also allows you to collect more emails from interested participants—and at no extra cost!
Finally, email analytics are key for understanding the effectiveness of your campaigns (e.g. open rates). This will enable you to optimize your content schedule and enhance what's working best for you moving forward.
Tap into influencer marketing
If you're looking for a way to get more exposure for your brand without the hefty advertising cost, influencer marketing can be just the thing.
By partnering with individuals who have a decent following on social media, you can get in front of your target audience more easily. You get potentially far greater reach than if you do it all yourself.
Influencers build relationships with their followers over time so they are more likely to trust their recommendations. People like to hear personal stories and experiences from the people they're following before they make decisions.
You could consider product sponsorship as a way of getting your message out there without breaking the bank. In exchange, ask the influencer you've chosen to post about it on their various social channels. It's one of the most cost-effective ways to market your brand and reach targeted audiences with good results.
Foster strong relationships with customers
Consumers want to connect with brands that they can trust and rely on.
Developing strong relationships with your customers is important, no matter the budget. You can start by communicating with them consistently, engaging them in feedback, and boasting the unique value you bring to the table.
Provide customers with proactive, personal customer service that keeps them coming back. By showing appreciation and offering incentives for their loyalty, you deepen emotional connections with potential and existing customers—creating more avid advocates for your business.
Make sure to ask for customer feedback every now and then. This helps you further understand how to better serve their needs and make sure they're satisfied.
Utilize content marketing
Lastly, by creating content like blogs, videos, or infographics, you can demonstrate your knowledge in a particular subject area.
This provides potential customers with the insight they need on an unfamiliar topic about your product or services.
In addition, content marketing enables you to build connections with target audiences through shared interests—furthering customer relationships without spending too much money.
With these cost-effective marketing strategies, you don't need to be backed by an investor to make an impact on your target consumer base. All it takes is a bit of creativity and dedication to propel your business forward. But remember that even the most cost-effective strategies take time to make an impact, so don't be discouraged if your first efforts don't deliver results right away. With a bit of experimentation and research, you will be able to find the marketing strategies that work best for your brand and budget.