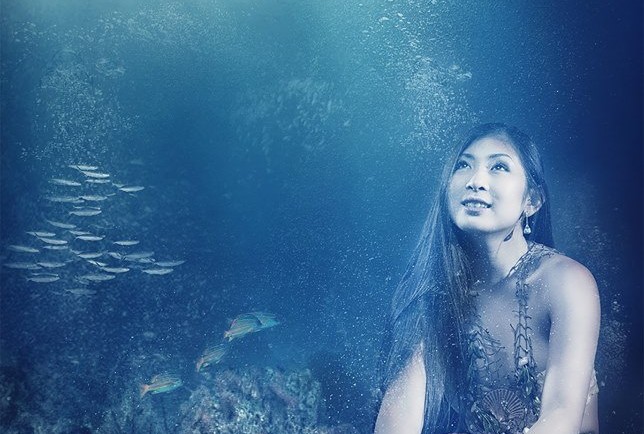 Image Credits: www.facebook.com/thesingaporemermaid
Whoever said that all Singaporeans are talentless and boring have not met these extraordinary people:
DR. MARTHA TARA LEE
Sexuality and sexual health are issues that are often ignored in our Asian households. We have a difficulty in discussing these issues openly even to our closest family members. In this case, ignorance is not a bliss because it can lead to ambivalence, tension, and frustration. People who are in desperate need of counseling are often hesitant to seek professional help due to the taboo attached to "sex".
Dr. Martha Tara Lee is one of the few individuals who addressed these issues head on (no pun intended). Founder of Eros Coaching, she is a Clinical Sexologist, who has been helping single and married individuals since 2009. She provides services such as coaching on sexuality and intimacy as well as customized sexual education workshops. Eros' past events include "More than Conquerors – 6 Weeks of Skills Acquisition for Men" and "The Art of Feminine Presence".
Learn more about Eros Coaching's services, events, and rates by visiting eroscoaching.com.
NICHOLAS FOO
As the only Asia-based LEGO Certified Professional, Nicholas Foo builds impressive gift items and large scale sculptures using LEGO materials. LEGO Certified Professional are not employed by LEGO but, they are trusted business partners with the right to market and sell the iconic blocks company's products and services. Basically, Nicholas is a LEGO master artist!
This passionate Singaporean artist is the founder of the Blackbulb, a company founded on the values of quality, creativity, and fun. Watch his team in action as they assemble three vibrant pieces for LEGO.
MARK "SABOTAGE" ONG
Mark Ong, better known in the artistic universe as SABOTAGE or SBTG, is one of the most innovative sneaker artist on the planet. He became well-known to the public after winning a sneaker customization competition on Nike Talk Forum.
Notable due to his scientifically precise brushstrokes, SBTG has a loyal following which adores his spunky style of cut and paste. His talent eventually caught the attention of celebrities such as NBA's legendary Kobe Bryant and Linkin Park's Joe Hahn. When asked about what drives him to work each day, he simply said: "I stay motivated by constantly making an effort to deliver value and make a difference in people's lives in every platform I can."
To get your very own SBTG customized sneakers, you will have to pay about S$250-800!
CARA NICOLE "SYRENA" NEO
Cara Nicole Neo turns the beautiful fantasies of many into a reality by transforming into her alter ego "Mermaid Syrena". Since 2013, she has been performing as a mermaid for children's parties and corporate events. You will probably be shocked to know that her clients pay around S$500 per hour.
Her glamorous yet challenging life as a mermaid continues as she opened the Singapore Mermaid School. Watch her in action as she teaches Xiaxue how to become like a mythical sea creature:

Who would have thought that working odd jobs can pay more than some of the 9-5pm mundane jobs?
Source: mustsharenews