Available for brunch, lunch and dinner
Has a craving for something sweet and savoury? More reasons to visit KFC as they introduce the classic KFC Chicken 'N Waffles from 22 September 2021.
KFC Singapore has launched the Breakfast Waffles earlier this year with much fanfare, but as its name suggest, it is only available during breakfast hours till 11am which comes with a combination of waffle, a chicken filled and scrambled eggs. The new KFC Chicken 'N Waffles will be available at 49 KFC restaurants daily from 11am, so you can have it for brunch, lunch and dinner.
Enjoy it as an a la carte option at $6.95 or have it with a meal from $7.95.
Chicken 'N Waffles Meal
$8.95
Tenders 'N Waffles Meal

$7.95
Chicken 'N Waffles Buddy Meal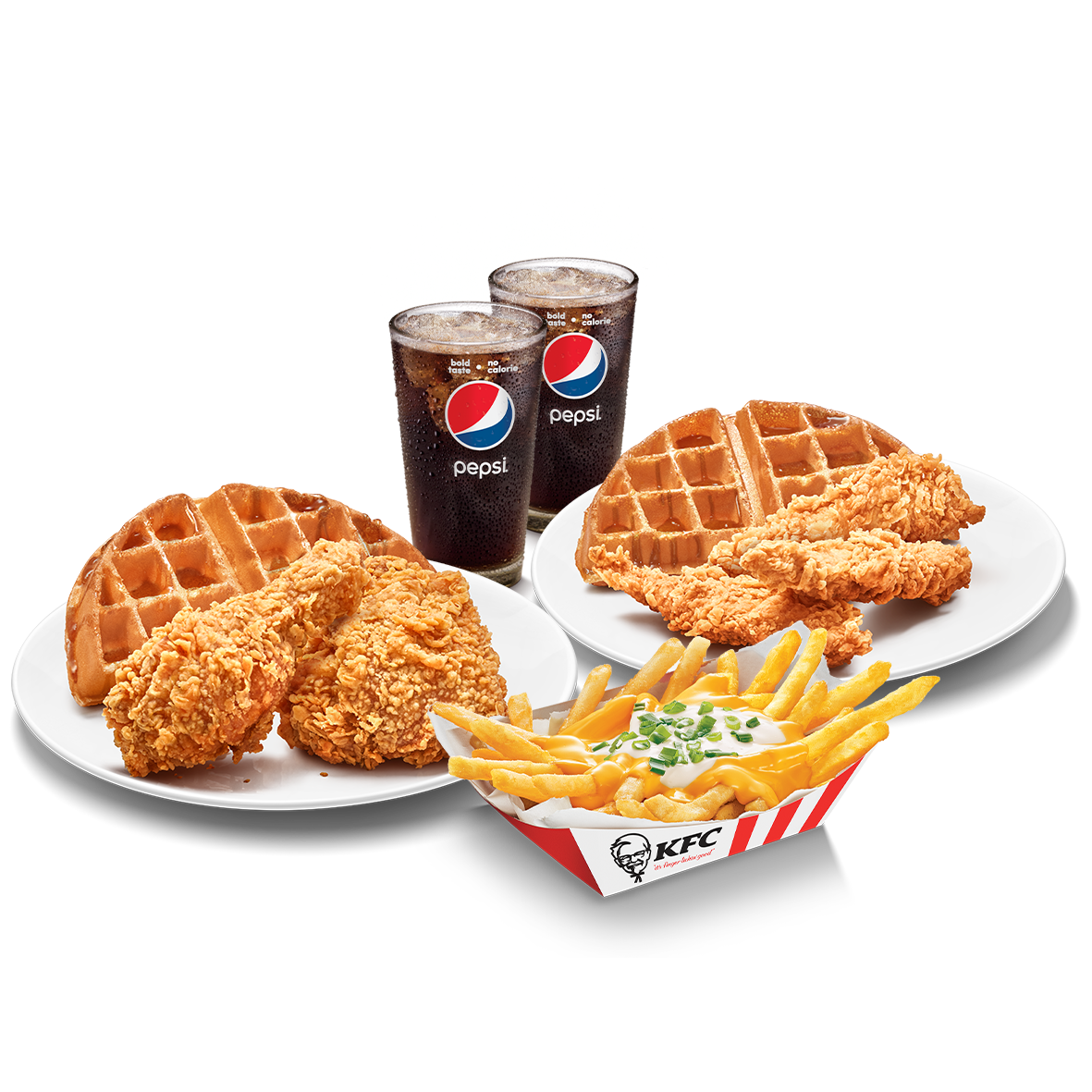 List of KFC restaurants serving the KFC Chicken 'N Waffles daily from 11am: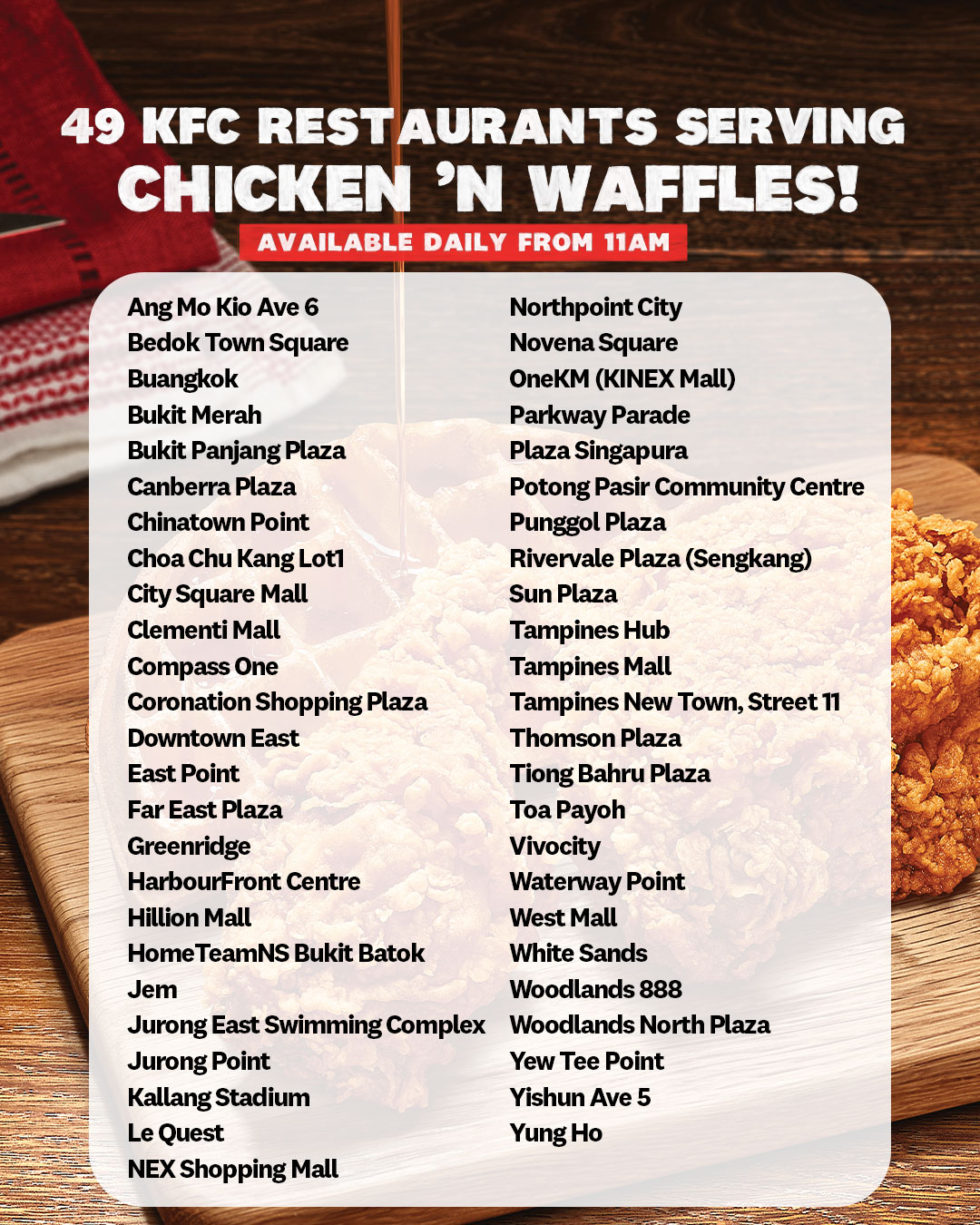 KFC Sweet Potato Poppers (Available from 6 Oct 2021)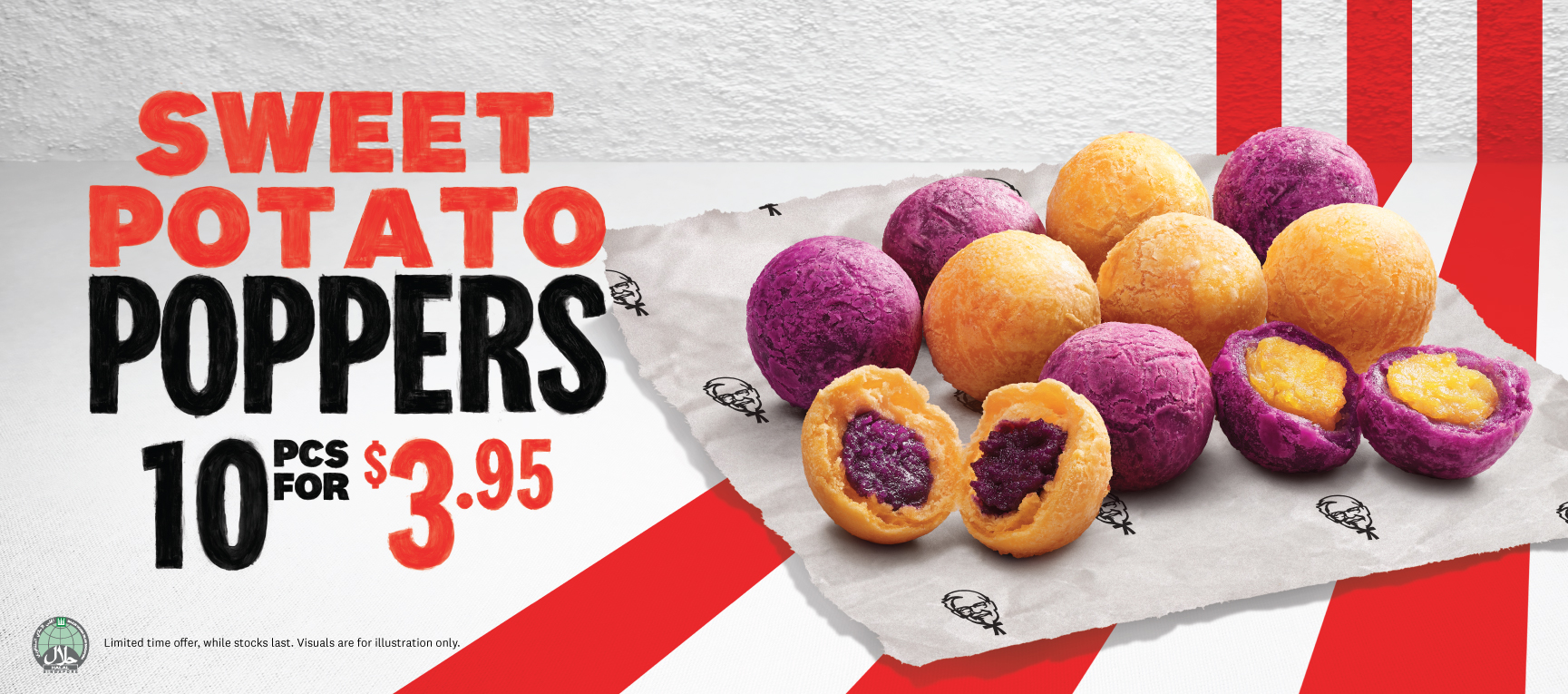 Enjoy a taste of Taiwan as KFC Singapore introduces the new KFC Sweet Potato Poppers available from 6 October 2021. Each sweet potato popper is filled with creamy sweet potato paste before frying to perfection for a crisp exteerior. Available at $1.96 for five pieces as an add-on with any purchase or $3.95 for 10 pieces for dine-in and takeaway orders! Available at all KFC restaurants except Singapore Zoo.