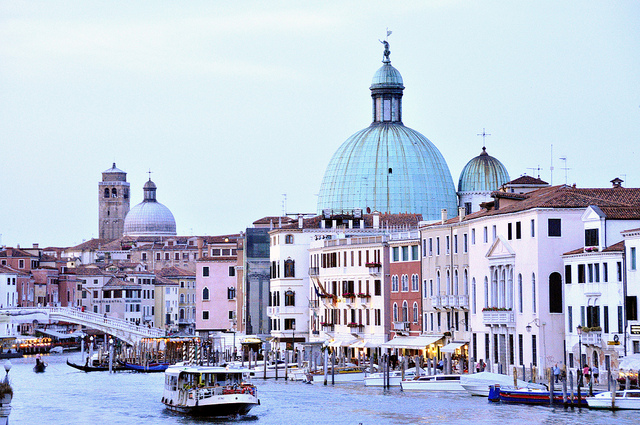 Image Credits: gnuckx via Flickr
1. SEATGURU
If you are traveling with the little ones, you can minimize the stress of flying by picking the best seat in the plane through the SeatGuru by TripAdvisor App. This free app allows you to get information on airplane seating advice, aircraft amenities, and airline recommendations. Through the user reviews and photos, you can be equipped with the knowledge of seats that have extra legroom and of the seats where you are likely to be woken up by the staff. What's more? You can real-time updates on flight status.
2. HOTELQUICKLY
Ever had spontaneous a trip with your friends that lasted longer than expected? Worry not about your emergency accommodation! HotelQuickly, as the name suggests, allows you to book last-minute discounted hotels within seconds. They bring you exclusive deals on Asia-Pacific's top-rated hotels located in New Zealand, Cambodia, Hong Kong, Myanmar, Indonesia, Macau, Malaysia, Philippines, Vietnam, Singapore, South Korea, Taiwan, Thailand, Laos, and Australia. Keep an eye with their featured accommodation to enjoy discounts up to 70%.
3. XE CURRENCY
Acclaimed by CNN, LA Times, BBC, and The Travel Channel, XE Currency App serves as one of the best travel companion. It is amazing that this free App allows you to convert every world currency wherever you are even without Internet access. You can even add the currency updates on your notifications center. Craving for more information? Check out their live currency rates and over 30,000 charts.
4. MUSEMENT
Available in English and Italian language, Musement App allows you to globally explore and book thousands of attractions, tours, museums, and so on. Let's say you are going to Venice, all you have to do is to select your destination, refine your activities and date search, and instantly buy tickets through their secure payment system. You get the voucher flashed on your screen and the confirmation e-mail afterwards. Still not sold? This portable itinerary manager not only offers exclusive promotions and but also suggests activities on sale.
5. PACK THE BAG
Available on iOS
One of the main issues experienced by travelers is forgetting something important. That will never happen again with Pack The Bag App. This App will help you get ready for the holidays whether it is a day-trip to the beach or a month on Europe. Organize your list with about 650 baggage items in 26 categories. This way, you are given travel ideas for essentials you did not even know you needed.