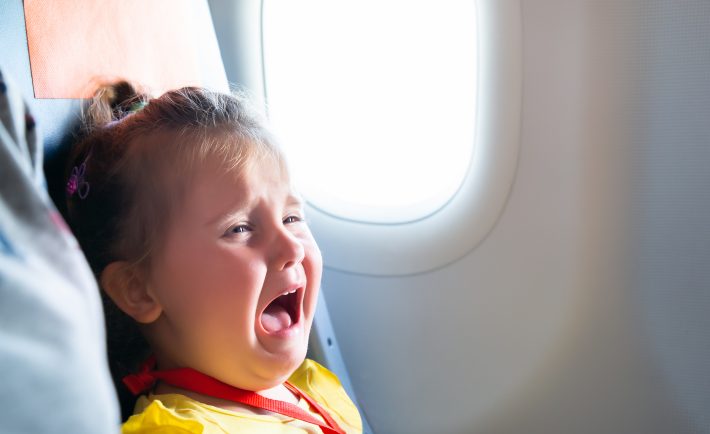 Image Credits: newsweek.com
You've booked your flight, packed your bags, and now all that's left to do is get your little one ready for takeoff.
Traveling with children can be stressful for parents, but with a bit of preparation and forethought, you can make the experience a little smoother for everyone.
In this article, we will give you tips on how to prepare your young child for their first flight. From packing essentials to dealing with stress and anxiety, we've got you covered. So relax and sit back—we're about to take off!
Tips for selecting the right seat
Which seat should you choose for your little one?
Ideally, you will want to sit them close to the aisle, so they can get up and move around more easily. You will also want to avoid seats near the lavatories, as they can be quite noisy.
Understanding the safety precautions
When you're preparing your young one for their first flight, understand the safety precautions that will be in place. Each airline has its own set of rules and regulations, but there are some common themes that you can expect.
For starters, your child (at least two years old) will be given a seat and they will need to stay in it for the duration of the flight. That means no climbing on the seats or running up and down the aisles, especially during turbulence. In addition, there is a ban on most electronic devices during take-off and landing. This is for the safety of everyone.
If you have any questions or concerns, be sure to speak with a flight attendant before takeoff. They will be happy to answer any questions and help put your mind at ease.
Distractions to help the flight go smoothly
There are a few distractions that can help your child stay occupied.
One is to bring along new toys or books to read. If your child is old enough, you can also bring along headphones so they can listen to music or watch cartoons.
Just after taking off and before landing, have them look out the window and spot all the things they can see. Let them take in the experience of flying and see it as an adventure. The more relaxed and comfortable they are, the smoother the flight will be for everyone.
Ideas for packing snacks and activities
Making sure your young child has enough snacks and activities while on their first flight is essential.
Young children don't always have the patience expected of adults, which can make a flight long and uncomfortable. It's important to keep your child occupied, but also remember that overly sugary snacks may make them antsy.
To ensure a good experience, here are some great ideas to consider packing in their carry-on:
Books, puzzles, or coloring pages

Healthy snacks such as nuts and cheese sticks

Comfortables like a blanket, stuffed animal, or small travel pillow

Electronic devices (like wireless headphones and tablets with pre-downloaded entertainment)
What to do if turbulence arises
Indeed, flights can sometimes be turbulent, so plan for what to do if your child gets scared or agitated.
For example, you can carry noise-canceling headphones or earplugs to help muffle the sound of the engines. Make sure the seatbelts are securely fastened and keep your child close by holding their hand or having them sit on your lap (if age appropriate).
Make sure they have something to grip onto (like a favorite stuffed animal) and encourage them to focus on activities like playing a game. Finally, talk through the turbulence and provide reassurance that it will soon pass.
No matter how you feel about flying with a young child, be prepared. With a little bit of planning, you can make the experience a lot less stressful for everyone involved. If possible, pick the right time to fly. If your child is under the age of three, you might want to consider flying during nap time or at night when they're more likely to sleep. Make sure you have all the essentials packed in your carry-on, including snacks, drinks, toys, and a change of clothes. Finally, try to relax and enjoy the experience. Flying with a young child can be a fun adventure, and it's a lovely way to start building lifelong memories.