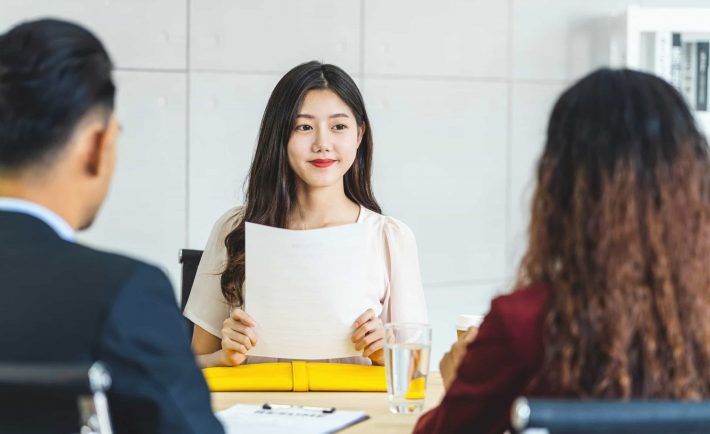 Image Credits: jobstreet.com.ph
If you're looking to score brownie points in an interview, it pays to know what mistakes interviewers commonly make.
Believe it or not, interviewers are human too, and they sometimes make mistakes. Luckily, most of these mistakes are easy to fix.
In this article, we will take a look at common interviewer mistakes, and will provide tips on how to rectify them. So the next time you go for an interview, make sure you know what to watch out for!
Late for interview
Maybe you were scheduled for a 3 pm interview.
You arrived at 2.45 pm and waited until 3.30 pm. The interviewer then checks in and says, "I'm so sorry for being late." Should you just reply with an "it's okay"? Well, no, because being late is not a sign of respect. 
A better strategy to advance the conversation would be to politely switch the subject to something positive and say something like, "Hi, it's nice to meet you," or "Thank you for taking time off to meet me."
Misreading your resume
It's normal for hiring personnel to misread a resume. Since they have read so many, they might have confused you with another individual. But the mistake should be corrected promptly.
If you've stayed with a company for at least two years, reiterate that—"I've only held two jobs in the past four years." Then explain how those positions significantly aided your development. Showing your growth in each role sends a positive message so don't forget that.
Not giving you a reply after promising one
Maybe you thought you had aced the interview and were promised a reply soon. But you received none even after a week.
To prevent such scenarios, inquire about the next steps and when you may anticipate hearing from them. Ensure you have a distinct time frame.
If that period has passed and you haven't heard anything, send a brief email as a follow-up to the interviewer. Or you could try another method of getting in touch with the interviewer. Sometimes, the person may be on urgent leave or the email has gone to spam.
You don't have to be a perfect candidate to make a great impression on your interviewer. In fact, by fixing some of the most common interviewer mistakes, you can score some bonus brownie points. Interviews can be nerve-wracking, but they're also a chance to show off your skills and strengths. Put your best foot forward and make a superb impression. Good luck!