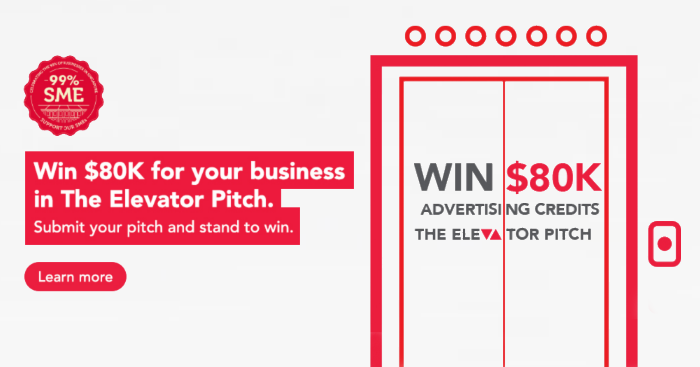 If you only have 1 minute, how would you convince someone next to you in an elevator to invest in your business? Share your pitch with us and you could win $80,000 in advertising grants organised by 99%SME*.
The Elevator Pitch
Step 1: Similar to business, time is money. In 50 words, tell us why your business deserves to win the $80,000 advertising credits from 99%SME. In other words, make your pitch short and sweet.
Step 2: Find something red that's associated with your business and take a picture with it. It could be you holding something red that you are selling on our platform, or simply you decked in your lucky red shirt/dress hoping that you will be one of the lucky 3 submissions!
Step 3: You are almost done. Simply post the picture with your pitch and post it on your Facebook account with the hashtag #99sme80kgrant. Lastly, don't forget to set your post to public so that our judges can verify!
It's really so simple. Here's an example of how a picture can look like: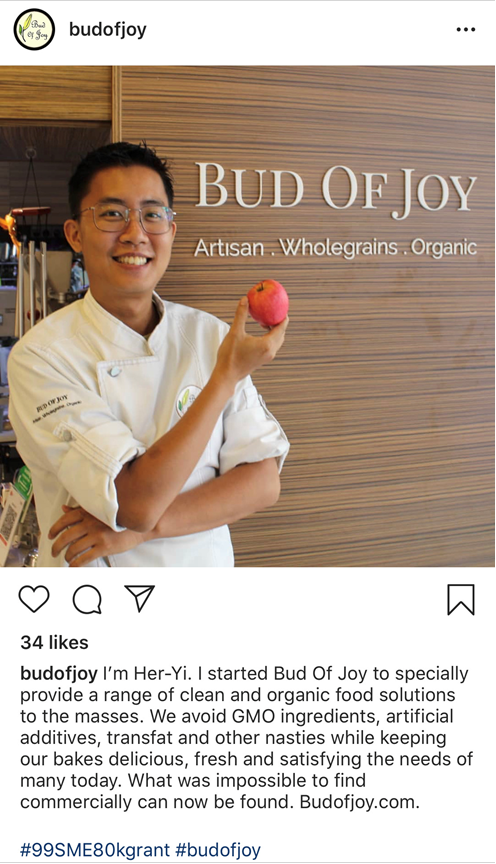 .
$80,000 Advertising Grants
The top 3 submissions will walk away with $80,000 of advertising grants from 99%SME, giving your business a leg up during this period. It includes the rare opportunity to work with professionals from Mediacorp to design the best marketing campaign for your business needs. For instance, it could be a tactical plan to boost product sales during this trying COVID-19 situation. Or it could be a targeted marketing pitch to increase your brand awareness so that it stands out amongst its competitors. With such an opportune marketing grant, you should really act first because the window is narrowing.
Contest Ends 20 March 2020, 2359H
Winners will be based on the following judging criteria, with an equal 50% weightage place on each factor:
Best submissions nominated by our panel of judges
Highest number of 'likes' on the Facebook post
Hurry and make sure you join the contest before 20 March 2020, 2359H! The 3 winners will have to be registered as 99%SME sellers to claim the advertising credits. For more information, please visit 99sme.sg/contest
*99%SME is co-founded by Singtel and DBS, with Mediacorp being its official media partner