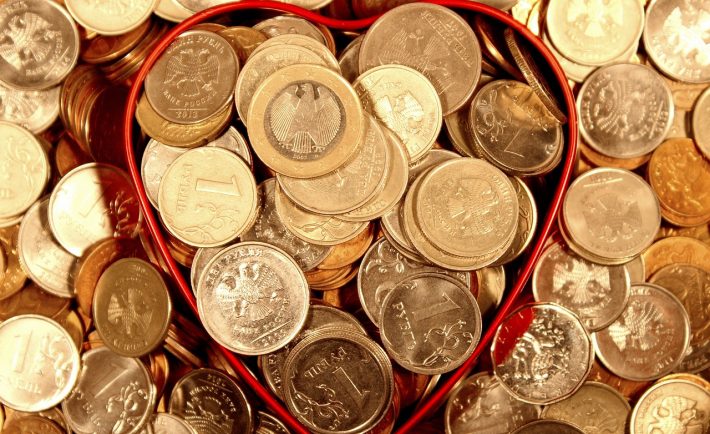 Image Credits: pixabay.com
Equipped with a best-selling spirituality book, you realized that there was a secret to cultivating the life you want. I know how bizarre this sounds, but hear me out! Rhonda Byrne, The Secret's author, claims that our thoughts can influence the world we live in. This concept of manifesting destiny is called "Law of Attraction". According to this concept, investing positive energy and belief can lead to a desired outcome. In contrast, negative thoughts may attract negative outcomes.
Similar to other philosophies, the Law of Attraction stresses how the universe and its creations are made of flowing energy. Your energy can be used to either attract or repel money. To attract money based on the Law of Attraction, you may follow these steps.
STEP #1: OBSERVE YOUR THOUGHTS
How can you lure money into your life, if you feel negative about it? What goes around comes around. Before changing your thought patterns, awareness of your thoughts on money is important. Be mindful with how you speak about money and wealthy people.
Do not be quick to diminish your worth. Instead, appreciate what you have. Law of Attraction entails that you train the universe to send you more money by receiving and appreciating it.
STEP #2: RE-FRAME YOUR THOUGHTS
Have you noticed that whatever you do in two weeks straight usually becomes a habit? The act of repetition is essential to reprogram the minds of animals as well as humans. Reprogram your mind to attract money by wishing for abundance.
Law of Attraction encourages you to send positive signals to the universe by dressing the part, by surrounding yourself with money savvy individuals, and so on. Behave in a way that is directed towards your desires.
STEP #3: MAKE A LIST
Visualization is one of the key tools of the Law of Attraction. It allows you to create a path that you can reach for. You are empowered to create a vision for your financial life. Be clear about the amount of success and abundance that you want to achieve. It is recommended to practice visualization on a daily basis.
Dive into the feelings of abundance by either making a financial list or by making a money vision board. Practicing visualization on a daily basis may open opportunities to manifest these items.