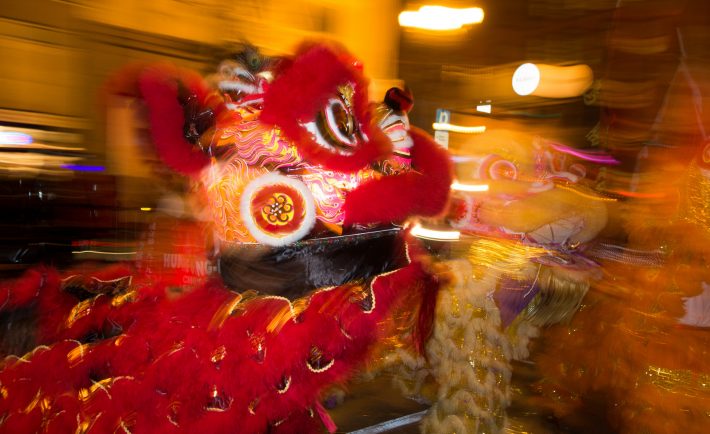 Image Credits: Matt Biddulph via Flickr Creative Commons
One cannot deny that the Chinese New Year, or the Spring Festival, is the most celebrated festival in the Chinese calendar. It can fall anywhere between January 21 and February 20. This upcoming holiday is not only important in China as it also appears to be influential in other Asian countries including Taiwan, Hong Kong, and Singapore.
As China's position in the business world is significant, the Chinese New Year will pose an international effect for the companies or people who do business with it. That being said, here some elements that you need to prepare before the CNY celebrations begin.
THE RED ENVELOPES
To accommodate for this festive period, companies dealing with Chinese manufacturers or retailers must adopt to the local practices. This accommodation shall extend to companies dealing with international trade.
For starters, you must prepare red envelopes with money inside. These red envelopes are usually given in the form synonymous to a 13th month salary. It is issued to employees in January as a bonus for CNY.
THE ADVANCE PURCHASES
Manufacturers in China will be closed for a month. Then, they will have a month to get back to their previous rhythm. To welcome the Chinese New Year in a blissful note, you must forecast the needs of your company and buy in advance.
Minimize the disruptions in your business operations by ordering a two-month supply to be delivered from China to Singapore. While it may seem difficult in terms of cash flow and storage space, this preparation will ensure that you will not run out of stock during the festive period. Remember that promotions tied to the holiday seasons can attract people to buy more. By forecasting your needs early, you may perfectly cater to the purchases of the customers. Furthermore, this preparation will enable you to safeguard your inventory.
THE BUSINESS TRIP
The general advice regarding business travel during or around CNY is to reconsider. It is not a suitable time to come to the country for business. Since most businesses will be shut down, it is not a conducive period to get things done.
However, there may be cases wherein a visit to China for business is essential. In this particular situation, you must take some precautions. Start by having your accommodations booked ahead of time.
While the CNY may improve your business network in China, it goes without saying that family is the top priority at this time. From a business perspective, being prepared for the upcoming Chinese New Year will go a long way to avoid any problems!