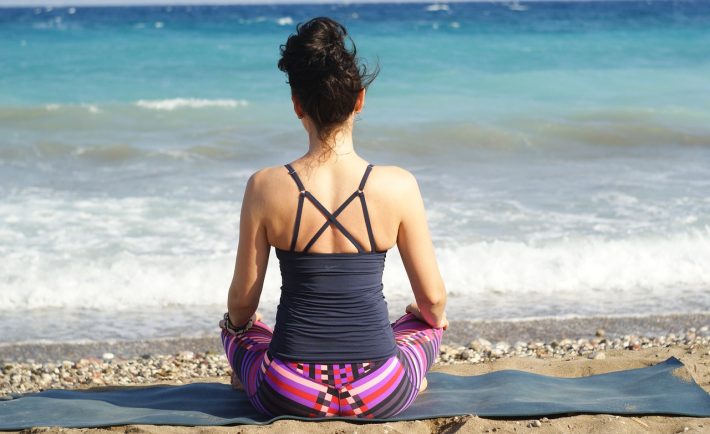 Image Credits: pixabay.com
Bidding farewell to the mainstream lifestyle and jumping into the wagon of alternatives can be a little scary. For starters, it mixes various subcultures and applies different financial approaches. Are you ready to glance through some of your potential options?
Well, let me start with an option that is relatively expensive to maintain. I shall dub this lifestyle as the "YOGAHOLIC". Having a Yogaholic lifestyle consists of a balance between work and leisure.
Several years ago, I worked at a fitness studio. This allowed me to cultivate lasting friendships with a few of the Yoga teachers. Many of them led a Yogaholic lifestyle. They frequently go to wellness retreats to rejuvenate their bodies and mold their skills. You do not need to be an expert at Yoga to reap the benefits of a wellness retreat! Two retreat centers came into my mind as they are near Singapore. Enjoy a serene getaway at the luxurious center called The Farm. Located at Batangas (Philippines), The Farm creates a well-rounded program to aid you in restoring your balance. Try their signature spa treatments while you are in there.
The other famous spot nestles in the heart of Ubud (Bali). The Yoga Barn offers daily yoga classes and workshops to establish holistic healing. Embodying the Yogaholic lifestyle allows you to deepen your practice and to adapt healthy eating habits.
Now, let us drastically tip the pointer on the cheaper scale. Let us inspect a way of life that limits one's spending – the "MINIMALIST" lifestyle. A genuine minimalist does not step out with a pair of brown sack-cloths with hoods or step out of a Muji catalog. Instead, a minimalist tries to purchase as little as possible. This idea contradicts with the materialistic culture that Singaporeans had build. Just notice how many times an average citizen changes his or her smartphone!
Start leading a minimalist lifestyle by keeping your wardrobe simple. You do not have to wear the same shirt or same outfit everyday. Instead, you must avoid hefty designer clothing by purchasing clothes from thrift shops or clearance sales. Do not be afraid to repeat an outfit for a different occasion. Take a hint from the Duchess of Cambridge herself.
The last lifestyle marries the aforementioned ones together. It prefer to label it as the "ECO-CONSCIOUS" way. Going eco-conscious creates a balance between Mother Earth and its inhabitants. Furthermore, it uses controlled consumption and later saves you money. The conscious effort to create less waste and choose fresh produce will help build a sustainable country that new generations can indulge on.
Related Article: 5 Eco-Friendly Home Ideas To Save You Money 
You may not be ready to join the divergent train, but some of these alternative lifestyles are actually good for your finances. Would you at least consider one option?