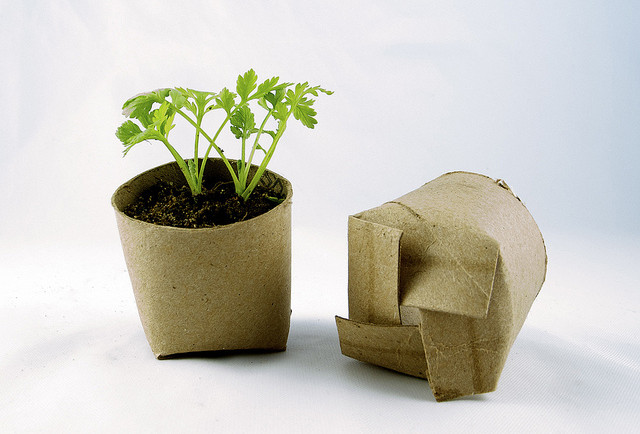 Image Credits: Stacie via Flickr
One of the simple things we can do to help save the environment is to reduce our energy consumption and plant more trees. Little do you know that these things along with other innovative ideas can not only help the Earth but it can also save you a decent amount of money.
Here are 5 Eco-Friendly Home Ideas To Save You Money…
1. USE BLACKLE.COM
Blackle.com is a search engine that is powered by Google Custom Search and created by Heap Media. It helps users save energy consumption because of its predominantly black and grey display. According to Wikipedia, the Blackle's black screen can save up to 4 mWh of electrical energy consumption.
2. KEEP THE WATER BOTTLES IN
Did you know that a barely stocked fridge has to work harder to stay cold than a fully stocked one? So, put your water bottles inside the fridge to help maintain its efficiency.
You may also put a water bottle in the toilet tank to displace the water and help reduce water consumption.
3. THRIVE A GREEN THUMB
Instead of purchasing the S$299 branded air purifier, go natural and grow your own succulents.
Plants are more than just decorations as it can improve the air quality in your home by absorbing dangerous toxins. Go for the inexpensive and easy to maintain plants such as ferns, green spider plants, English Ivy and dracaenas. Furthermore, growing your own food is organic at its finest. If you do not have a backyard or an apartment balcony there are community gardens for you to plant your own seed.
4. CLEAN YOUR DUST WITH NO MUSS
Buying a bunch of paper towels and cleaning spray products can be costly. So, use a microfiber duster instead. It is not only reusable but it is also effective. Home Depot sells Microfiber Duster with Soft Grip Handle for only US$3.98 or S$5.39. Just toss it in the washing machine to clean it.
5. CLEAN YOUR COMPUTER
Most of the germs live in your keyboard so it is tantamount for you to tidy it up. Rather than buying cleaning sprays, special wipes that contain chemicals or even buy a new one…turn your keyboard upside down and shake the dirt out. Then swab a cotton tip with alcohol or a double-sided tape to clean between the keys.