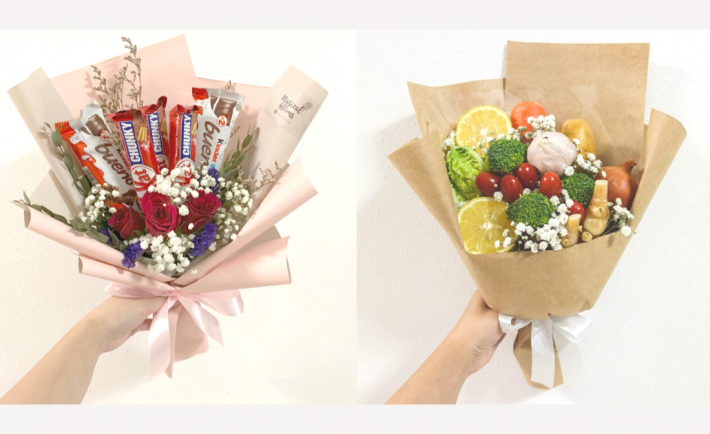 Valentine's Day is just a week away! If you haven't gotten your flowers ordered, do it now before it's too late. Guys getting flowers for girls are so yesterday. That's because anyone can get these unique bouquets for their significant other. Or why not surprise a cherished family member this year?
Here are some bouquets with a twist that caught our attention.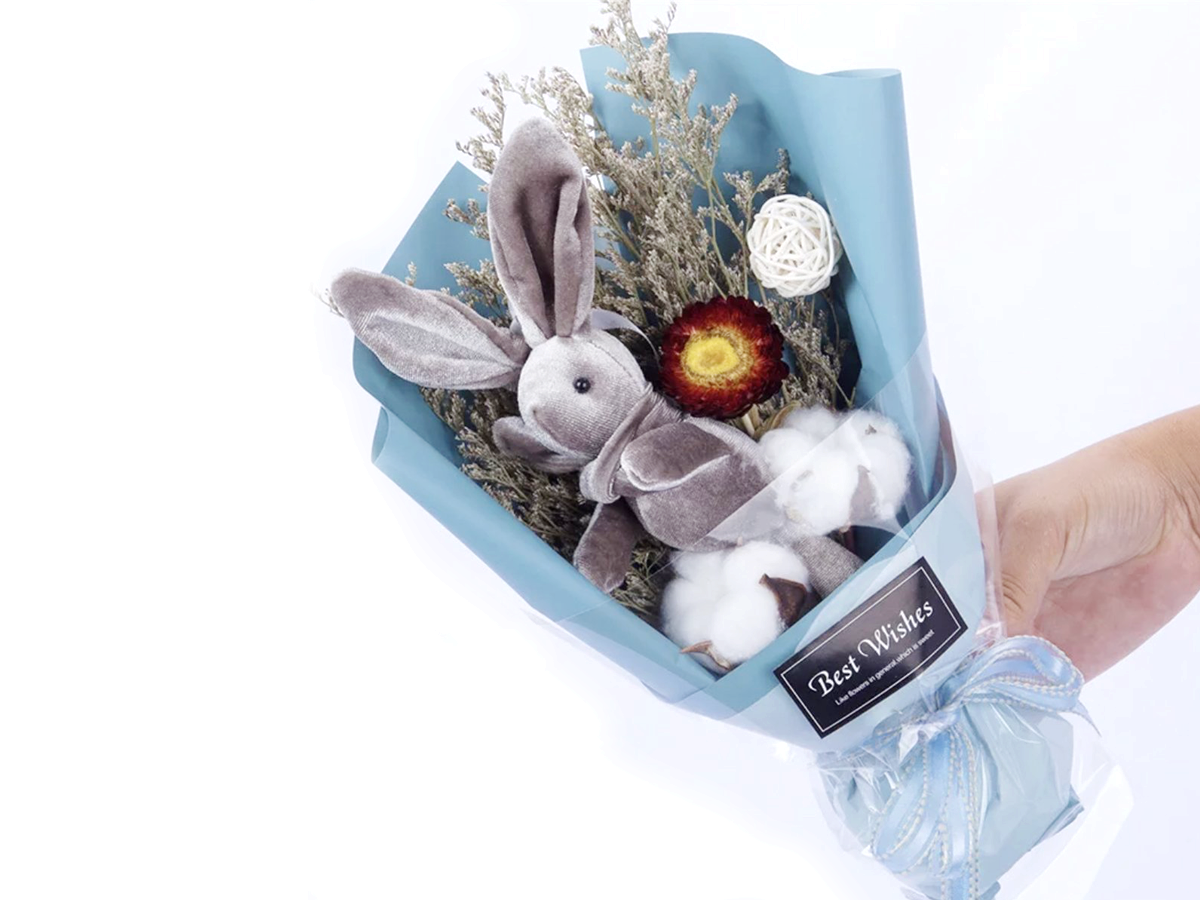 Sale Price: S$29.90
Usual Price: S$39.90
Flowers don't last, they say, but this adorable bunny bouquet does! Get your dainty preserved flower bouquet with the ever-popular real cotton flower, which will last indefinitely and remind bae of your love for him/her. Take your pick between blue or pink. You may be interested in the Everlasting Flower Bouquet (S$29) too!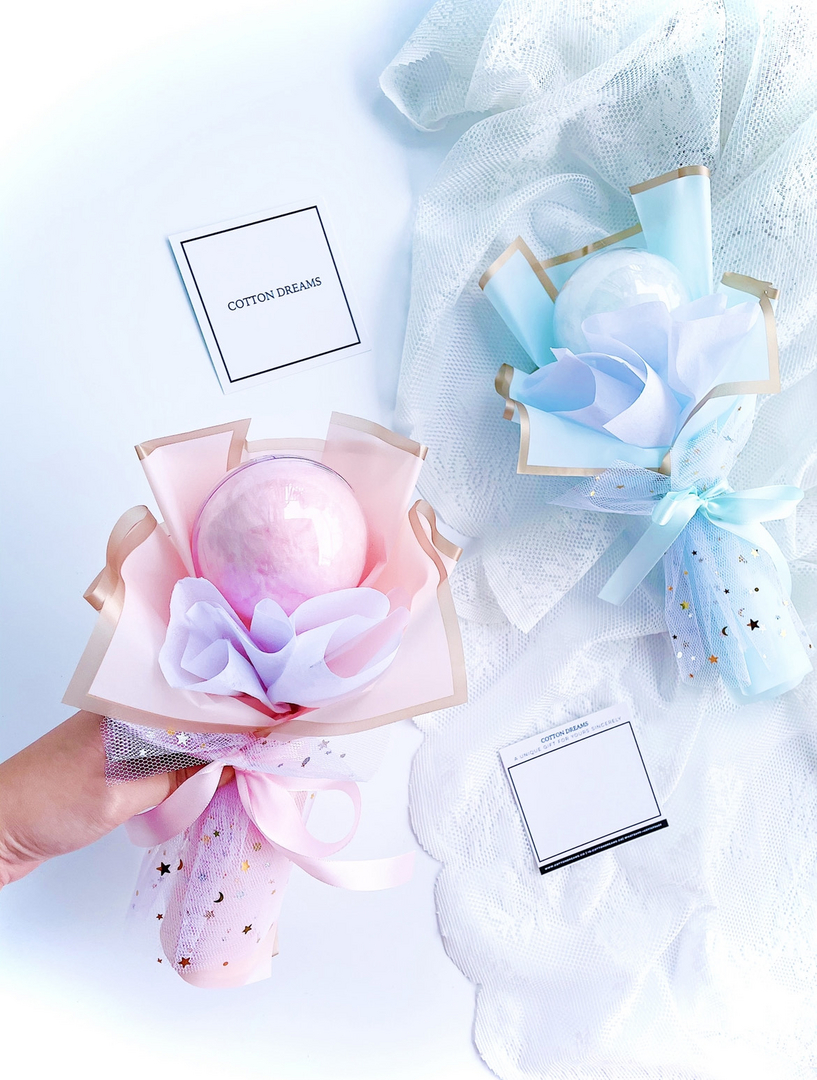 Price: from S$38
Cotton Dreams has a Cotton Candy Bouquet Series with prices ranging from S$38 to S$238. The one featured above is the most pocket-friendly version at S$38. You can opt for pink strawberry or an original flavour. The brand also has a special oreo crunchy bites with grey cotton candy arrangement (S$68) for the gentleman who loves monochrome.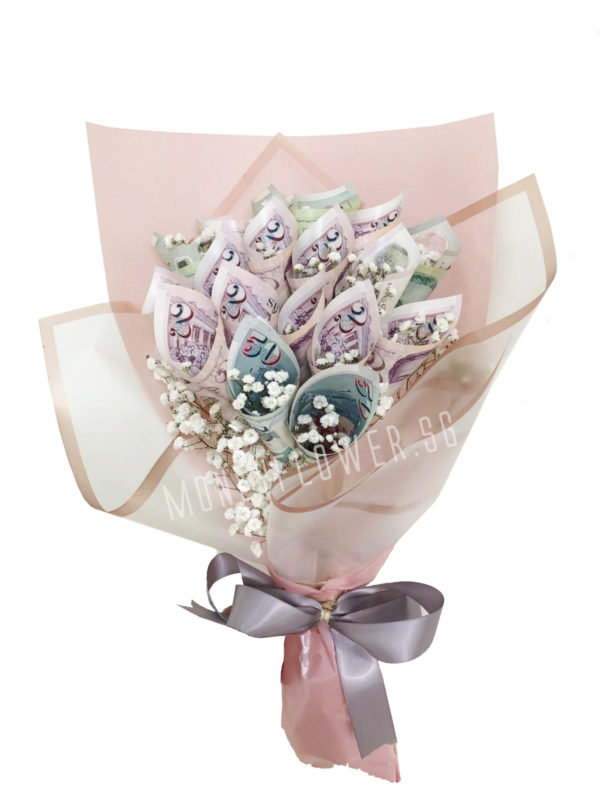 Sale Price: S$58
Usual Price: S$79
This is a lavish-looking cash flower bouquet coupled with fresh baby's breath. It's lovingly handcrafted and arranged with pastel pink, and gold border rice paper wraps with purple ribbon. Money Flower has more options starting from S$48. Click here to view their collection.
*Please note that delivery for 14 February has closed. Contact them for delivery from 15 February if your sweetheart doesn't mind receiving it later. If he/she cares, try your shot at Floral Garage's practical cash bouquet (S$57).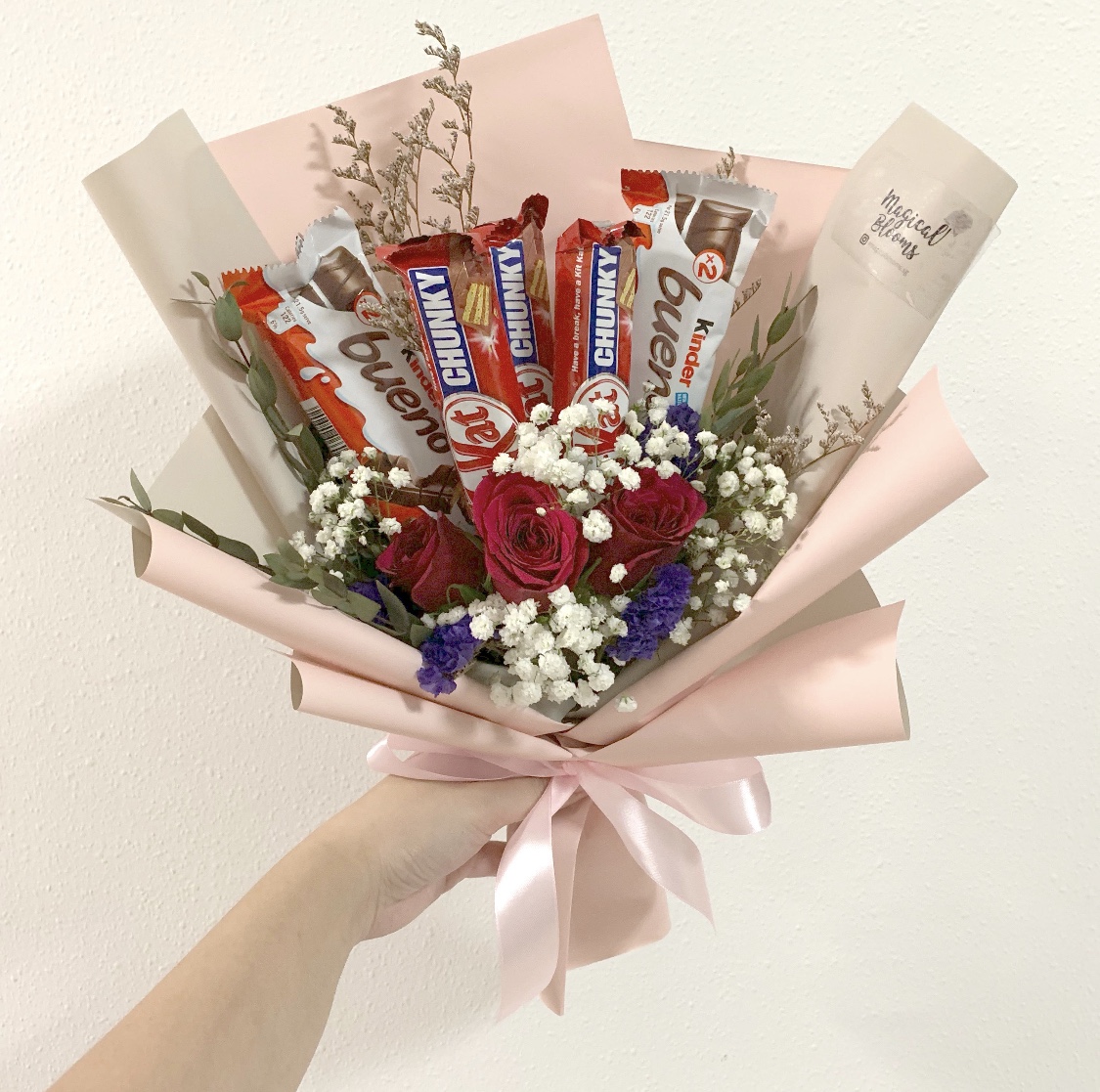 Price: S$60
Indulge your loved ones with a bouquet combination of Kinder Bueno, Kit Kat Chunky, fresh roses, and baby's breath. You may even complete the lovely gift by personalising it with special add-ons.
Those thinking of getting an extremely practical bouquet for parents or grandparents should give Magical Bloom's Season's Harvest (S$68) a go. It's so fresh we had to show it to you: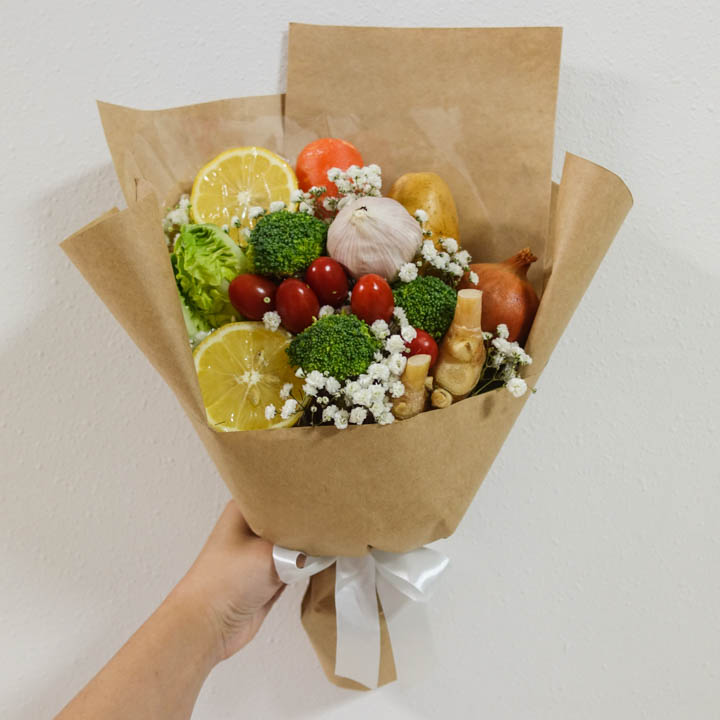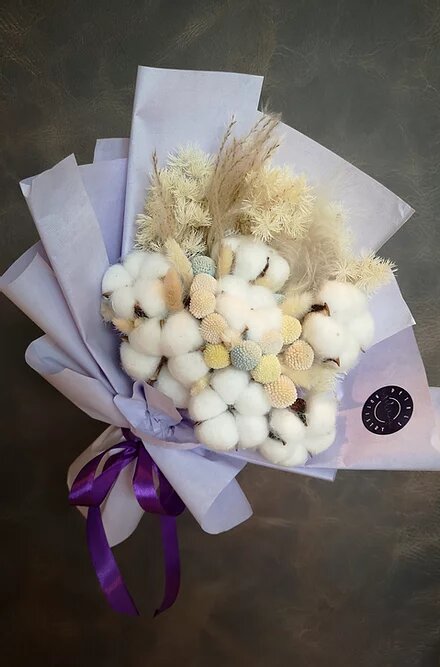 Price: S$68
Furry cotton plants and dried wild florals in lilac packaging will serve as an eternal gift to brighten up his/her days ahead. Do avoid exposure to excessive humidity and sunshine to preserve its state. Petals Artistry is one of the few florists that's accepting Valentine's Day orders till 9 February. View their Valentine's Day collection here and place an order soon.
#6: Dried Roses with LED light
Price: S$75
We will round up our list with Well Live Florist's bouquet of dried roses, filler flowers, and foliage with LED light. It's the most expensive bunch of the ones we've seen thus far in this article, but hey, it's only once a year. This one's great for the gram' too!
Last chance to order, ladies and gentlemen. Get it before you regret it.