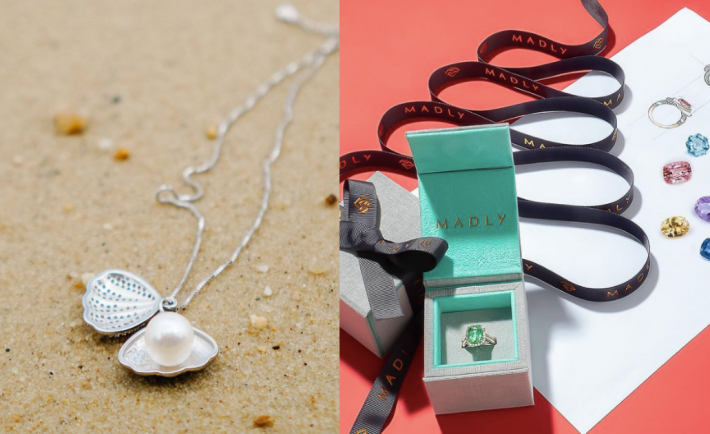 Image Credits: Pearly Lustre & MADLY
Jewelry is an extremely personal present that should be given with a little extra thought. By gifting her a piece, you would be making a point about how much you appreciate and are dedicated to her, based on the gems you choose.
But with that said, you don't have to spend all of your wealth on the most expensive jewelry you see, nor search high and low for it. That's because we have options for you. Gift the lady in your life a jewel from these chic, local jewelry brands so she can flaunt for Chinese New Year or the upcoming Valentine's Day.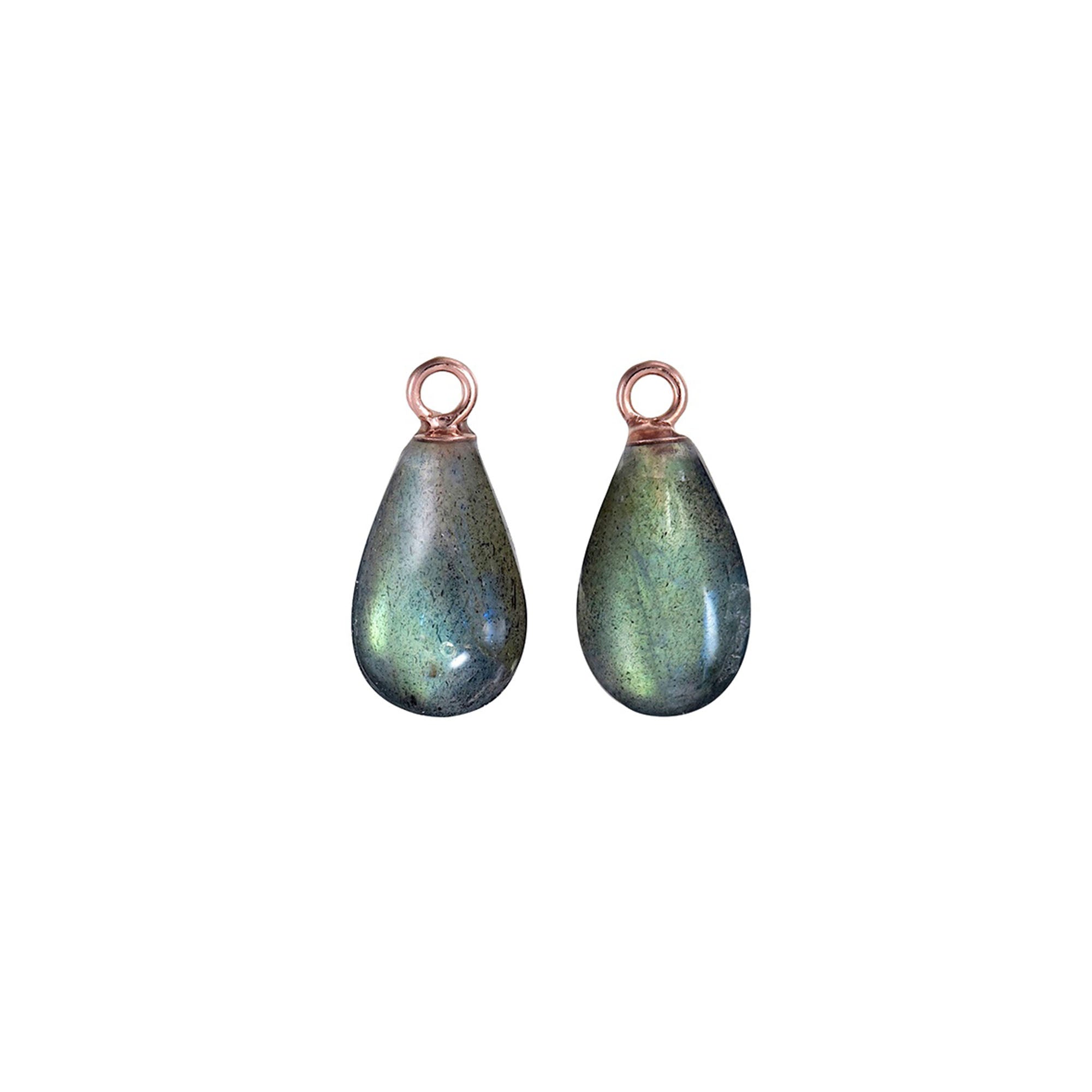 Labradorite Smooth Mini Teardrops, S$148
Bliing was born out of a childhood recollection by Singaporean pair Alex Cheng and GC Lek in 2013 after taking a course at the Gemological Institute of America. The childhood friends decided to sell jewelry that made women feel not just attractive but also empowered.
Customers may construct a variety of earrings by mixing and combining studs and drops to fit their style. Bliing's studs and drops may be swapped out instantly by connecting the drops to the studs to create a new set of earrings. Sounds magical, isn't it?
View this post on Instagram
The MADLY experience defies the expectations that consumers have of exquisite jewelry. Their unique eclectic style is defined by bold colors and inventive designs, which challenge expectations of uniformity and put a fresh spin on historical classics.
Only the best 0.1% of gemstones are used in the branding, which is cut by lapidary specialists for optimum brightness. MADLY is known for having the largest selection of quality colored gems on our sunny island, and they've gone above and beyond in their commitment to offering the best to their customers.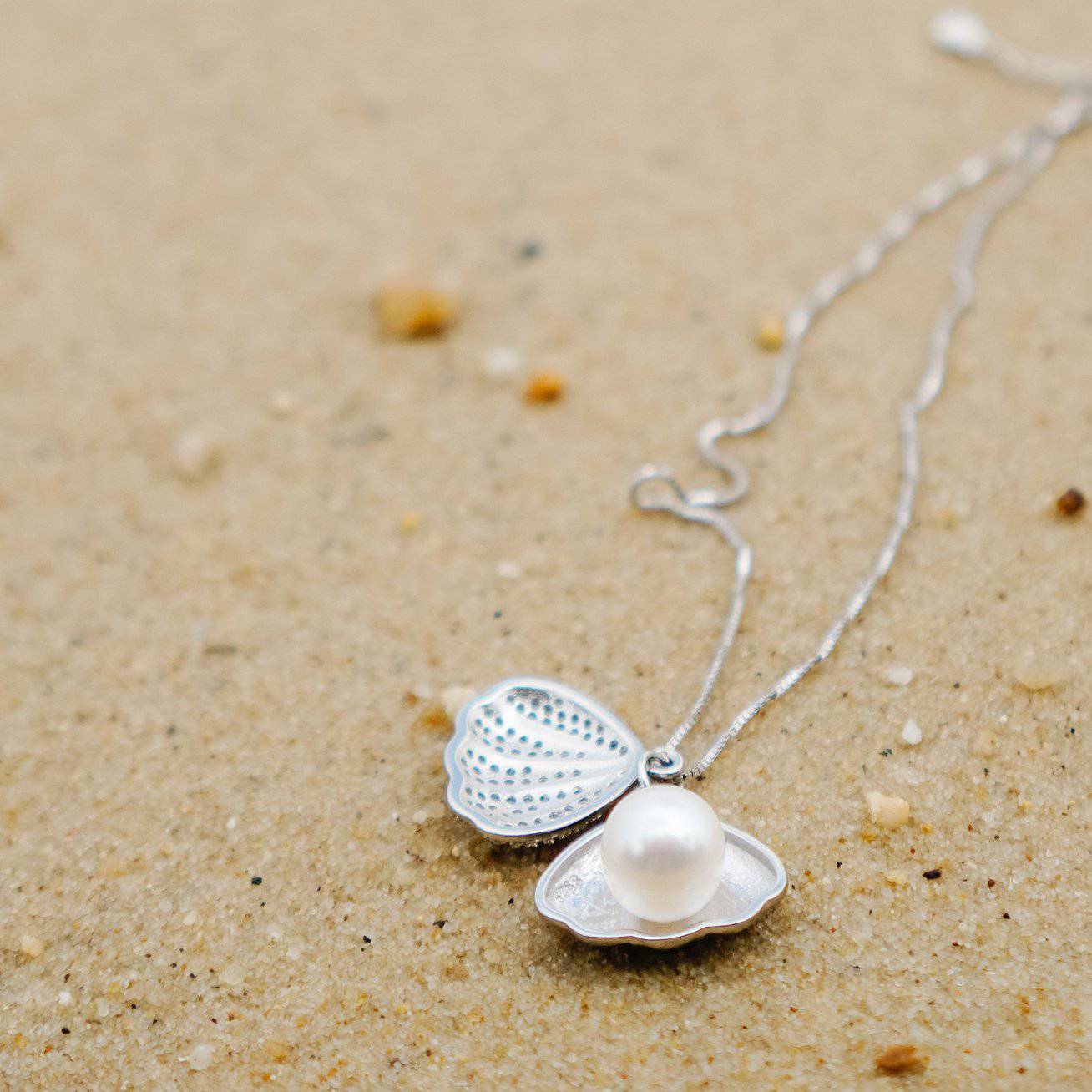 Wonderland Freshwater Pearl Necklace, from S$88
Pearly Lustre is a pearl-focused brand established in Singapore. They feel that the pearl's dazzling shine and lustrous brilliance should not be restricted by age or social class, and that it is a valuable jewel that can be sustainably created and made into beautiful, inventive creations to commemorate all of life's great moments.
The brand is also concerned about the environment at every stage of the process, from pearl procurement to product maintenance, to ensure that the beauty of their fashion pieces is preserved for decades to come. You may anticipate the finest level of craftsmanship as a result of their partnership with the Gemological Institute of America in New York for third-party pearl identification assessment.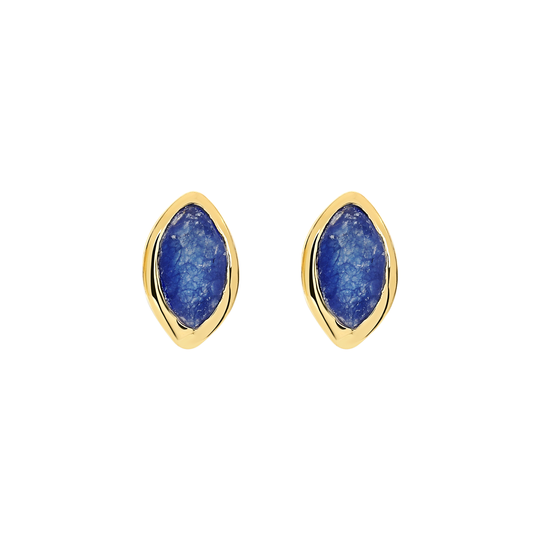 Gold Marquise Blue Jade Studs, S$39
By Invite Only is a Singapore-based company that was launched in 2009. The company was founded on the premise that jewelry is about more than simply gorgeous, gleaming ornaments; it's about enhancing your individuality and boosting your self-assurance. It's all about being the greatest version of yourself in every moment.
All of their items are free of nickel, lead, and cadmium, which are known to cause skin problems. No matter the occasion, buy with peace of mind knowing that their items are appropriate for both teens and grown-ups.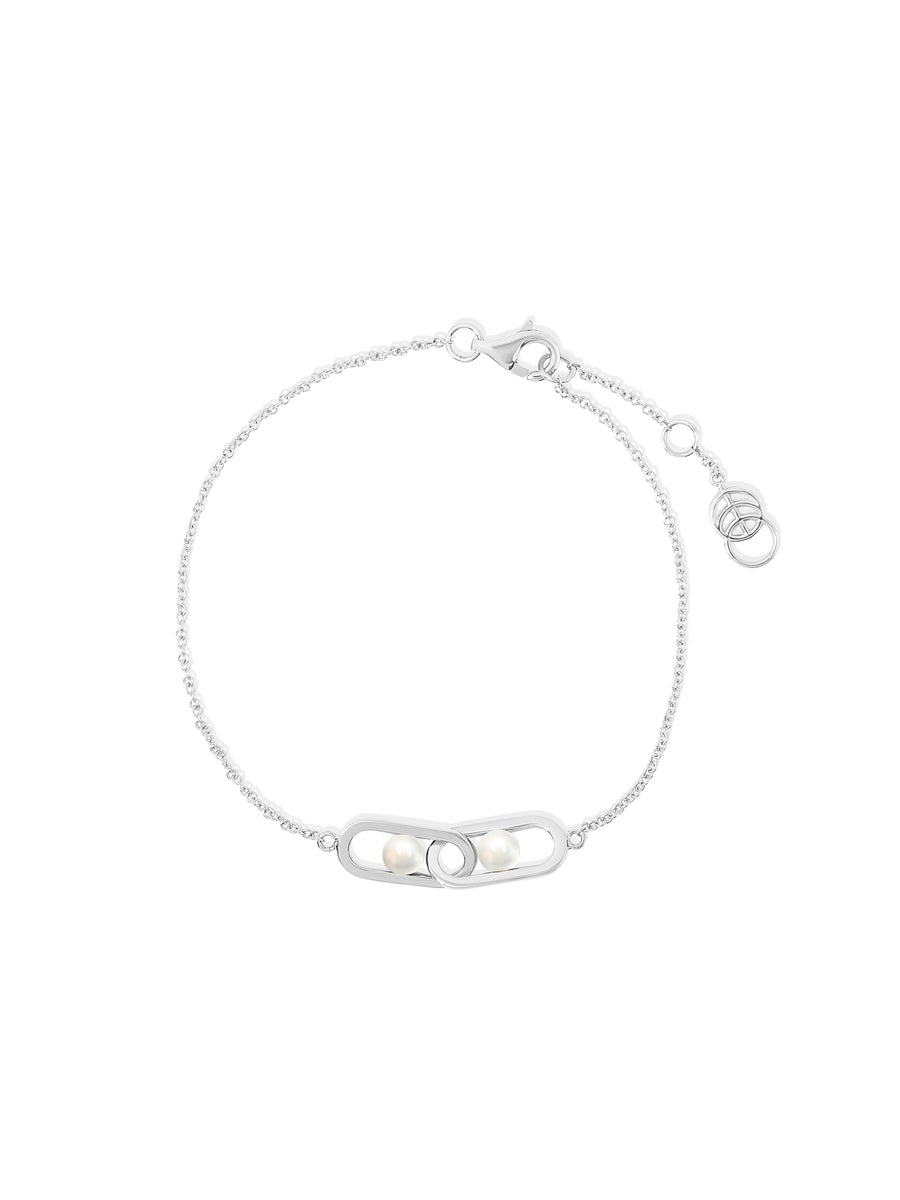 State Property is a Singapore-based modern fine jewelry label that has received awards. The company, which was founded by a jeweler and an industrial designer, plays with structured outlines in precious metals contrasted against soft body textures, giving modest yet innovative items for individuals who are all about quality.
State Property, which is now available in the United States, the United Kingdom, and Singapore, is swiftly becoming a popular favorite throughout the world, with supporters including Michelle Obama, Nicole Kidman, and Lady Gaga. Will you join the cult too?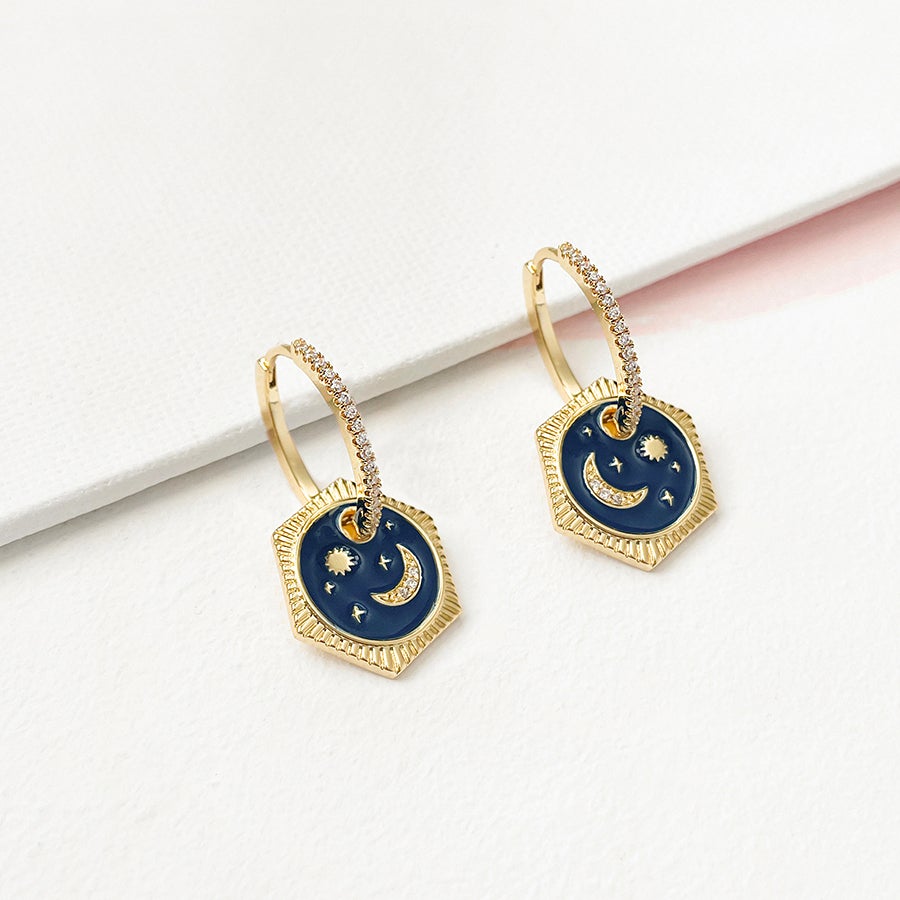 Moonlit Navy & Gold Hoop Earrings, approx. S$75
The brand's creative adventure begins with Jenn Low, the company's creator, and her creative team. The squad draws initially on paper before transferring concepts into digital drawings and 3D models, focusing their attention on new trends, elements, patterns, and potentials.
The Wanderlust + Co jewelry is made of sterling silver and high-quality reclaimed brass that is lead- and nickel-free. Each item is plated with 14K-18K gold and rhodium, as well as e-coating, to extend the gems' shine. Before a product is rolled-out and presented to its customers, it undergoes a 30-day internal wear test so you can expect only the best.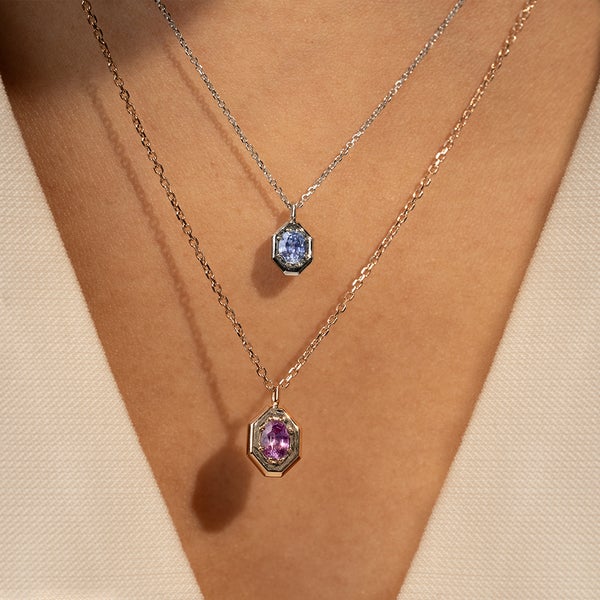 Pocketful of Gems Sapphire Necklace, S$1,400
B.P. de Silva Jewellers is one of Singapore's oldest luxury brands, having been founded in 1872. The earliest B.P. de Silva Jewellers Atelier opened on the prominent High Street in the 19th century, and the brand's rich history and reputation can be traced back to that time.
Do you know that the Duke of Connaught was the brand's first royal commission? It has also been given the tremendous honor of being designated as His Majesty, the King of Siam's jewelry purveyor. This year, B.P. de Silva Jewellers will commemorate its 150th anniversary. They continue to provide both bespoke and ready-to-wear offerings, demonstrating their commitment to creating exquisite time capsules of the greatest narratives that individuals may carry down for generations to come.