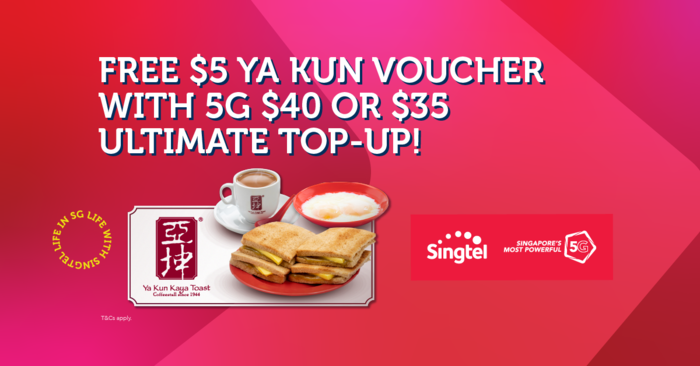 Sick and tired of laggy calls and snail-speed downloads?
Want access to the most powerful 5G network? Often travelling to and from Malaysia and need abundance of data roaming in Malaysia. Singtel Prepaid's got us covered with its 5G Ultimate Plan. Best of all, there is no pay-per-use charges and no bill shock with prepaid option. Plus, enjoy FREE $5 Ya Kun meal with every 5G $40 or $35 Ultimate Plan top-up!
Enjoy these 5G benefits with Singtel
Steady calls everywhere you go.
High-quality music, video calls and movie streaming.
Better defense when using your phone to send money or make purchases.
Experience 2x faster response times with less loading and waiting thanks to 2x reduced latency.
Not 100% convinced? Here's what else you can do with the power of Singtel 5G:
Utilize virtual reality to enjoy live music like never before.
Make latency-free video calls that are incredibly seamless.
Download 4K videos at lightning-fast speeds in only a few seconds.
Use Augmented Reality (AR) to expand your horizons and try out new realms.
Gaming that is incredibly responsive and lag-free to give you an advantage.
With incredibly steady coverage, you may live stream events wherever you are.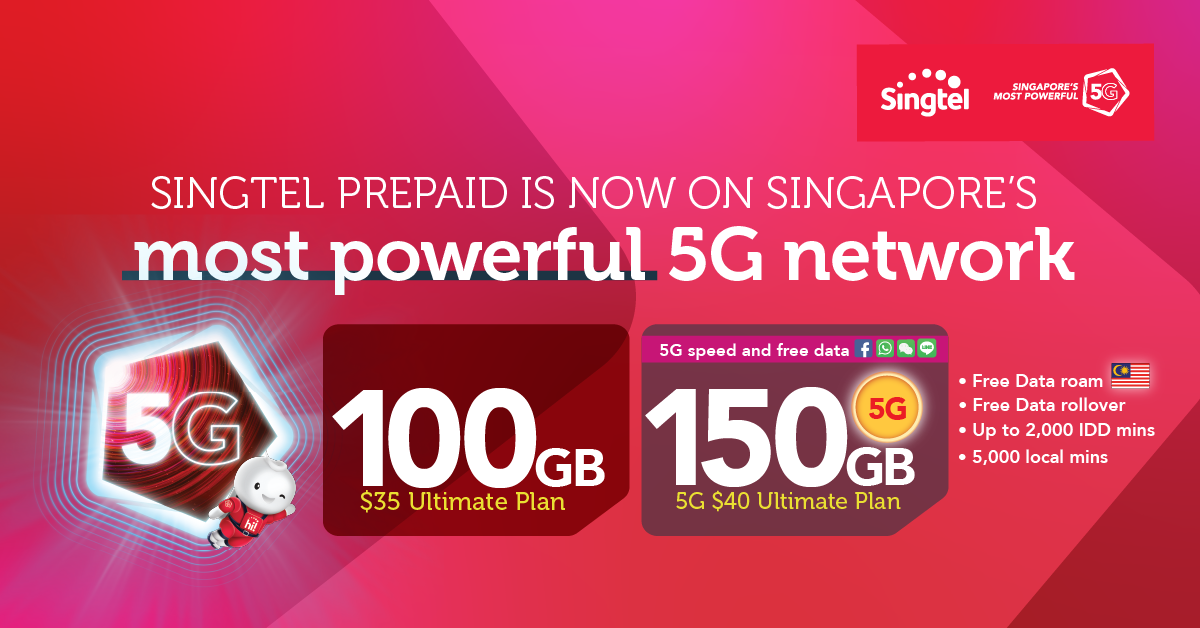 $35 and 5G $40 Ultimate Plan

Top up on hi!App (www.singtel.com/hiapp) or authorised prepaid retailer, Singtel Shop, 7-Eleven or Cheers.
5G booster add-on at only $5!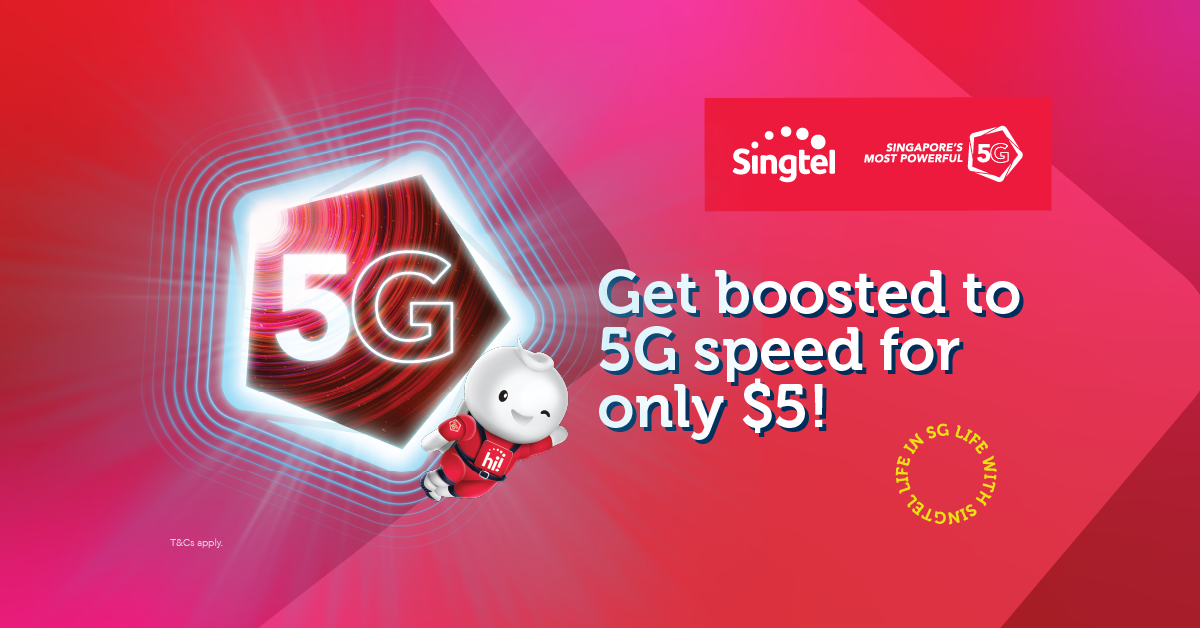 You can also choose to upgrade your existing data plan ($15 or more) to a 5G network with 10x faster speeds. 5G booster add-on is exclusively available on hi!App (www.singtel.com/hiapp).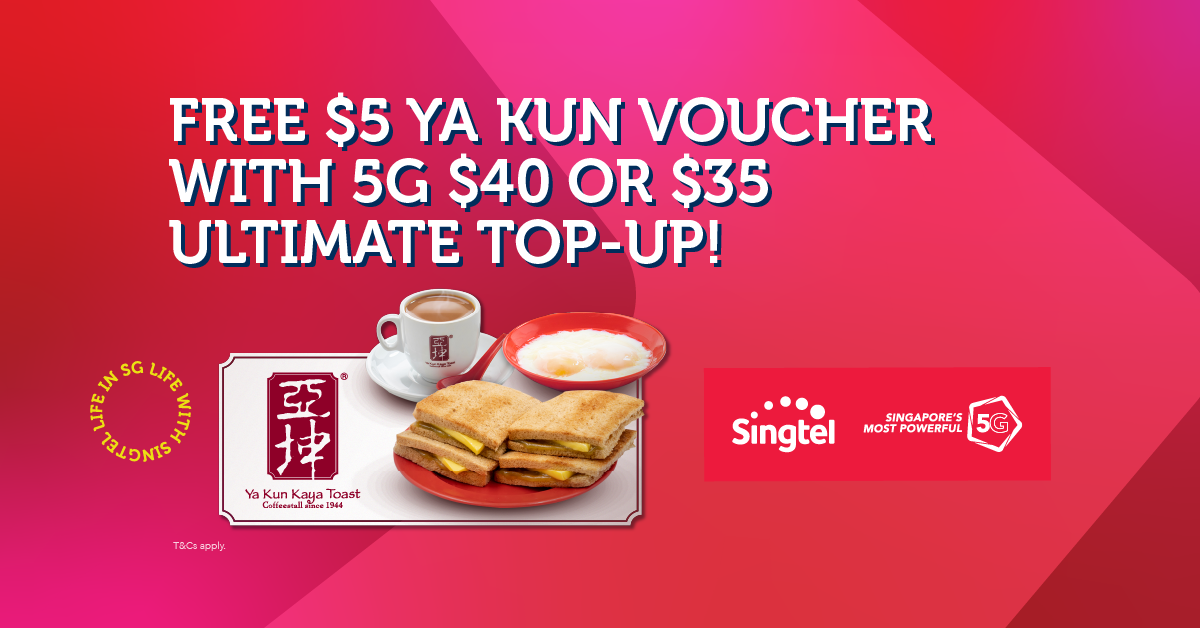 FREE $5 Ya Kun Voucher with every $35 or 5G $40 Ultimate Plan top-up!
And before you go, every $35 or 5G $40 Ultimate Plan top-up is entitled to receive a FREE $5 Ya Kun meal voucher, while stocks last.
So, what are you waiting for? For more information on Singtel 5G Prepaid, click on the link to find out more. See you on the surf side!