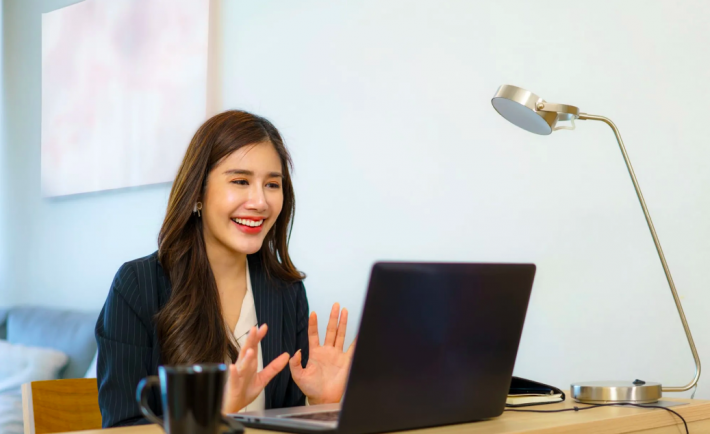 Image Credits: bestcolleges.com
While a virtual interview is (almost) just like a regular interview, there are a few things you should keep in mind to make sure your interview goes smoothly.
Preparation is key for any interview, and that's especially true for virtual interviews. Below are some tips to help you avoid common blunders and make the best impression on your interviewer.
Tech problems: What to do in case of technical difficulties
First, request to call the interviewer back later. Simply explain the situation and ask for a few more minutes to fix the issue.
Your second option is to send an email explaining the situation. This is a good choice if you're having trouble with your internet connection or with your laptop itself.
Most hiring teams will understand video interview issues, but it's always best to be proactive and let them know what's going on. That way, you can demonstrate your problem-solving trait.
Finally, always give yourself plenty of time to set up a video meeting. This will help eliminate any tech issues and ensure that your interview goes as smoothly as possible when the time arrives.
Dress code: What not to wear
You should still dress like you would for an in-person meeting.
Wear pieces that make you feel confident and comfortable and steer clear of anything too tight or revealing. No loungewear, please! You want to look polished and professional.
Preparation: Not being ready
Sitting in a messy room or distractions in the background are definite no-nos. And one of the worst things you can do is stare into blank space when your interviewer speaks. It makes you look uninterested.
Interaction: How to ace the virtual interview chat
When it comes to nailing the virtual interview, interaction is key. After all, the whole point of an interview is to get to know each other, and that's a lot harder to do when you're not in the same room.
Here are a few tips to help you make the most of a virtual chat (without video):
Pay attention to your body language. Although they can't see you, sitting up straight can get your brain into the right zone.

Ask questions! This is your chance to get to know them too, so don't be afraid to ask about their experiences with the company, or what they think makes it special.

Make sure the interviewer has finished their question before answering. There's nothing worse than jumping in before they've had a chance to finish, and it can make you seem like you're in a hurry to end things.
Aftermath: How to follow up after your virtual interview
Sending a thank-you email after your virtual interview is a must.
But don't just send any template—take the time to personalize it and make it specific to the organization you interviewed with.
In your email, reference something that you discussed during the interview and emphasize how excited you are about the opportunity. This will not only show that you were paying attention, but it will also demonstrate your interest in the company.
It's also a good idea to include any additional information that you didn't get a chance to mention during the interview. For example, if there's something in your resume that you didn't have a chance to discuss, this is an opportunity to bring it up.
Finally, end your email by expressing your appreciation for the interviewer's time and restating your interest in the position.
So, remember these key tips when preparing for your virtual interview, and you will be on your way to acing it! By following the abovementioned tips, you will avoid any embarrassing gaffes and put your best foot forward. And, who knows, you might just get that job offer you're hoping for. Best of luck to you!