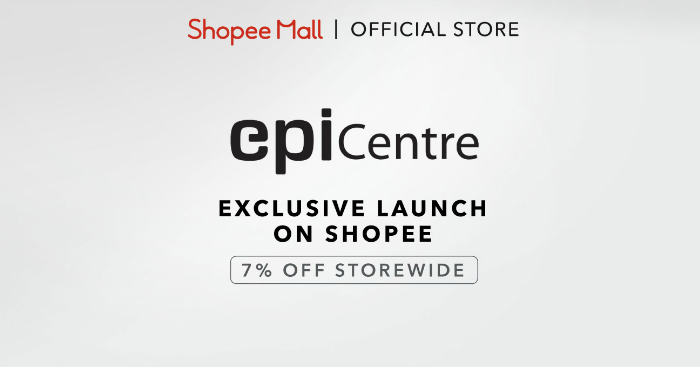 If you've been eyeing any Apple products, now's your chance!
EpiCentre, the first Apple Premium Reseller (APR) in the region, has announced that they will be launching their official store exclusively on Shopee next Monday, 30 July 2018. Celebrate this truly epic store launch on Shopee with discounted prices on all Apple products including iPhones, iPads, Macbooks and more!
Here's what you can expect:
7% off Storewide Sale & Midnight Flash Deals up to 26% off on 30-31 July
7% off Storewide Sale
All EpiCentre products on Shopee including iPhones, iPads and Macs will be selling at 7% OFF* their SRP. *Excluding the new MacBook Pro with Touch Bar (2018)
Midnight Flash Deals
Get the following products below at even greater discounts at midnight. Only on 30-31 July so it's fastest fingers first!
Apple iPhone X 256GB Space Grey | Released 3o July 2018, 00:00 midnight
S$1,738.00 (SRP S$1,888.00)
The sleek iPhone X features a new all-screen Super Retina HD Display with a new colour filter and deeper pixels, Face ID and wireless charging. It also boasts the most durable glass ever in a smartphone, housed in surgical‑grade stainless steel.
The good news is that you can get the iPhone X 256GB Space Grey for only S$1,738, one of the lowest prices you can find in Singapore.
Apple AirPods | Released 3o & 31 July 2018, 00:00 midnight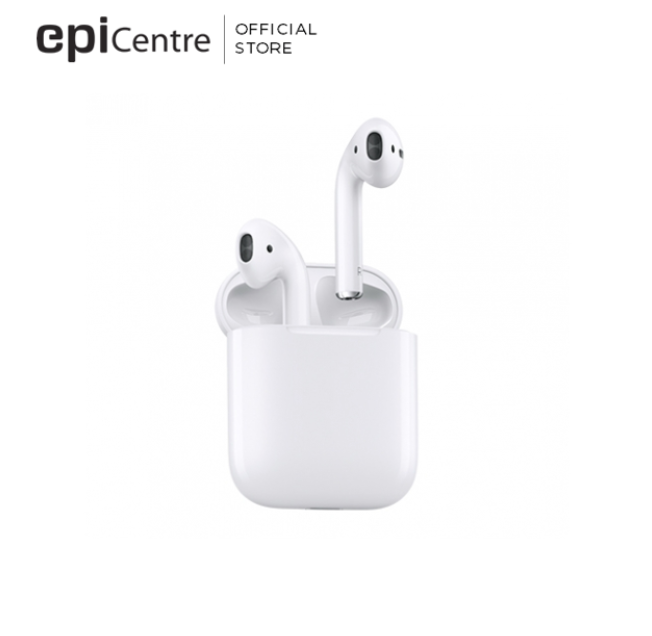 S$187.00 (SRP S$238.00)
The Apple AirPods are the new wireless headphones designed to reinvent how we listen to music. Whenever you pull your AirPods out of the charging case, they instantly turn on and connect to your iPhone, Apple Watch, iPad, or Mac.
Take effortless music to a whole new level & get a set of new Apple AirPods for only S$187 instead of S$238!
Apple iPhone 8 Plus RED Special Edition 64GB | Released 31 July 2018, 00:00 midnight

S$1,208.00 (SRP S$1,308.00)
iPhone 8 RED is a new generation of iPhone featuring an all-glass design reinforced with aerospace grade aluminium that is dust and water resistant. The iPhone 8 RED is also equipped with 12MP dual cameras and an A11 Bionic chip which also supports augmented reality.
Get your hands on a stunning red iPhone 8 for only S$1,208 during the sale!
Apple TV 4K 32GB / 64GB | Released 31 July 2018, 00:00 midnight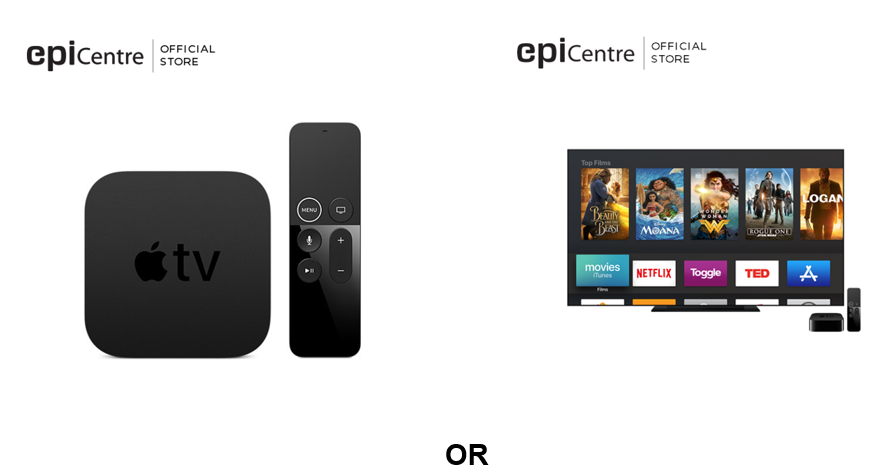 S$229.00 / S$259.00 (SRP S$268.00 / S$298.00)
The Apple TV is the new centre of your home entertainment system. You can stream movies and TV shows from a wide range of services. If you plan to use the Apple TV 4K for gaming, watching TV, and saving photos, music and movies. Grab the 64GB version for only S$259 on 31 July.
AppleCare at up to 26% off (1-5 August)
AppleCare for all Apple products will be available on Shopee. Shoppers will be able to enjoy up to 26% off their AppleCare purchase during this period. You can find the complete list of AppleCare available on Shopee here.
Up to 45% savings with EpiCentre's Guarantee Buy Back Programme (from 30 July onwards)
Selected iPhone, iPad and Mac purchases* made on Shopee's official EpiCentre store will be covered by the Guarantee Buy Back (GBB) Programme. With the GBB programme, Shoppers can trade-in their devices within 12 months after their purchase and use up to 45% of their purchase value as a discount on their next device. Click here for more details.
*Shoppers will need to purchase a third party product/AppleCare/Apple Accessories together with an iPhone, iPad or a Mac to be eligible.
New to Shopee? Get $7 OFF (min. Spend $15) when you make your first purchase on Shopee with the promo code EPICENTRE7!