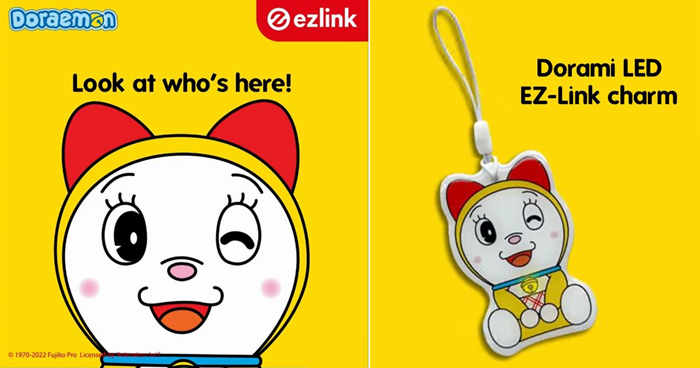 Get it on Shopee now
Doraemon's adorable little sister is now available as an EZ-Link Charm.
EZ-Link announced that they have launched the latest Dorami LED EZ-Link charm. What makes this EZ-Link charm stands out is the 'Dorami's bell' will light up on each tap!
It will be available on Shopee for S$16.90 with no load value.
Click here to purchase now.