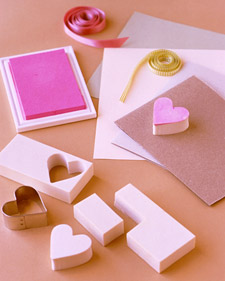 Image Credits: Cláudia*~Assad via Flickr
As Samuel Butler once said: "Friendship is like money, easier made than kept."
This is why it is so special to have a best friend whom is there with you for the longest time. What better message of gratitude can you convey when you pour your heart on handmade gifts? The good news is that you do not have to spend loads of cash since you can just use the materials you already have at home!
1. FOR YOUR BOOKWORM BFF
If you have beautiful earrings but you lost the other piece, do not throw it away. You can still use it as vintage looking bookmarks. Simply follow these instructions by Jewelry designer, Andrea Singarella. You can buy a meter of ribbons for only S$1.50-3 at any Spotlight or Daiso store.
2. FOR YOUR JEWELS LOVING BFF
So you bought an inexpensive and simple gloves in the Flea Market or in the online shops such as Zalora and Forever 21 but you realize that it is so plain. You can make a DIY present by adding jewel embellishments that you can buy in Daiso for S$2.
3. FOR YOUR WORKAHOLIC BFF
The best way to reward your workaholic BFF is by giving the present of an enjoyable bath time filled with relaxing fragrance. Achieve that by making bath bombs that are similar to the ones sold at Lush Singapore.
Here are four ways you can make different types of bath bombs from basic to herbal type.
4. FOR YOUR FORGETFUL BFF
Does your friend misplace his or her keys a lot? Well, you can make a special keychain for her that is easy to find. Turn your printed fabric extras or used clothing into fabric keychains. To personalize these keychains even more, you can add some finish touches such as the first letter of your BFF's name or assorted buttons and sequins.
Full instructions are available here.
5. FOR YOUR PHOTOGRAPHY-JUNKIE BFF
Bring your wonderful memories to life by turning photos into very personal greeting cards. Print his or her favorite Instagram photos in JPEG format using glossy or matte photo papers available for as low as S$2 at Popular bookstores.
Have fun crafting!