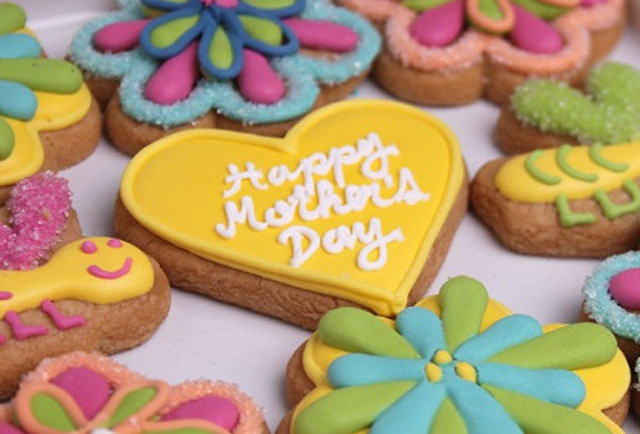 May 10 marks our Mothers' special day. With the days fast approaching, have you thought of a gift yet? Fret not. As we got it covered for you! Honor your favorite Superwoman and show her some love with these Special Gift Ideas Under S$61…
1. FOR THE SWEET TOOTH
Indulge your Mother's love for sweets by giving her a present made with mouth-watering authentic chocolate. The Limited Editions Mother's Day Set by Awfully Chocolate consists of Chocolate Champagne Cups and Hazelnut Chocolate Cake.
Individually the Hazelnut Chocolate Cake costs S$42 while the Chocolate Champagne Cups costs only S$18 (i.e.,10 pieces). The set costs S$55 and it is best to pre-order in advance as there will only be finite pieces on May 8-10. Order yours by calling 6345 8212.
2. FOR THE WORKAHOLIC
For your Mom that is always on-the-go, a well-deserved spa day is the perfect gift! Take your Mom in the Rule Of Thumb spa at Beach Road. Try the 60-minute Shiatsu, Deep Tissue, Relaxation, Back, Javanese, Aromatherapy, Swedish, or Traditional Chinese Herb Massage for S$48-S$60.
Still wanting to pamper your queen? Then, give a dash of add-on services such as cupping, ear candling, and body scrub for only S$15. You can pick a time-slot fit to your Mom's schedule, as it is open until 4 am daily. For more information, visit ruleofthumb.sg.
3. FOR THE LOVELY ARTSY
MAAD, Market Of Artists And Designers, houses unique and budget-friendly artisan pieces. Here you will find a wide array of crafts, plush toys, handmade jewelry, and paintings. The price range starts from S$10 to S$50. Shop around with your Mom on their upcoming MAAD Pyjamas event this May 8 while enjoying the live performances from the local artists. Visit museum.red-dot.sg/maad for more information.
4. FOR THE ROMANTIC
Express your unwavering love to your Mom by tickling her romantic side with the "Single Stem Sweetness Only Gift Box" by Roses Only. This gift box includes 1 long-stemmed pink rose, Roses Only Signature Gift Box, and 30g of Lindt Pralines Heart.
Order this for S$39 at rosesonly.com.sg.
5. FOR THE GLAMAZON
SaSa Singapore has tons of promotional offers in stores until May 24, 2015. In fact, you can get S$10 off with a minimum purchase of S$80 (T&C apply)! I recommend the Cyber Colors Bundle Deal for S$29. It consists of Lash Amplifier Waterproof Dual Mascara and Gentle Eye Makeup Remover.
Stay updated by visiting facebook.com/SGSaSa.
Advance Happy Mother's Day to all the wonderful Moms! Thank you for giving us the priceless gift of life. 🙂