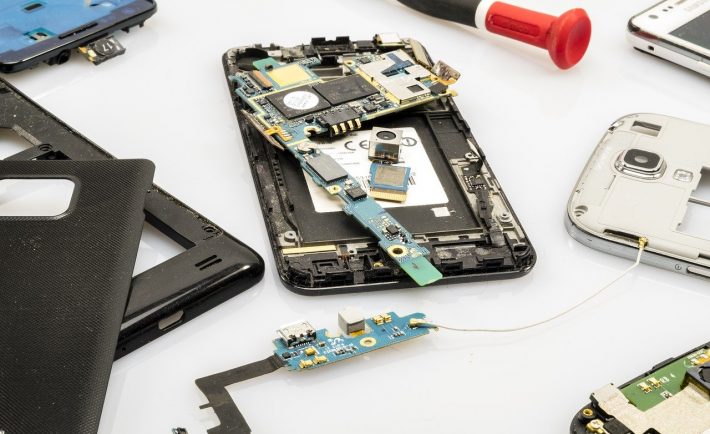 As you spend more time at home, it is highly likely that you have consumed more videos and sent more texts than before. The social distancing guidelines enabled us to be more virtually connected with others. So, what happens if you suddenly tumble and drop your phone on the floor? You may notice that your screen will break and the software will experience some bugs. The first instinct is to drop by the nearby repair shop to have your phone checked. However, what if the phone repair shop near you is closed due to the effects of the pandemic?
Where are you going to get your phone repaired? Well, you still have several options to get it fixed. Start by considering the possibility of fixing the problems on your own.
#1: ENHANCE THE AUDIO QUALITY
Despite the prevalence of wireless earphones, several smartphone units still come with the audio "jack". You may experience hearing an inferior quality of sound when you plug the earphones into the jack as time passes.
When this happens, stick a cotton swab into the jack and use it to clear out any dirt or small particles. Sanitize your phone to top it all off.
#2: REPLACE YOUR BATTERY
Your smartphone's battery gradually degrades with time. This is not usually due to misuse or accidental drops. You will typically notice that your phone dies completely or only lasts for a few hours before needing to be recharged again. You can find more information about your battery by looking at the settings.
A replacement battery is relatively cheap to buy online and it is one of the easiest components to replace. Just be careful. The battery in your phone is usually held in place by two thin adhesive strips between the battery and the back part of your phone. It plugs into the logic board with a tiny ribbon cable connector which snaps into place. Learn more about the components of your battery by browsing online, before replacing yours.
#3: REFRESH YOUR CHARGING PORT
With continued use, your charger may not fit as well into the port as it did before. The simple way to fix it is to use a sharp toothpick to remove the lint and dirt from the port. Clean the rest of your phone by using a cotton swab, cotton buds, or cotton tips with drops of distilled water.
#4: REVIVE A SOAKED SMARTPHONE
One of the common phone accidents is water damage. Even I experienced it myself. It is an event that can cause frustration and stress to many of us. So, if your phone takes an unexpected swim, remove the battery (if possible), and place it in a bag of rice for a day or two to absorb the moisture within. With luck and patience, this will do the trick.
#5: FIX A LOOSE BUTTON
Like audio jacks, buttons can be replaced easily. You can purchase tools and button replacements on hardware stores or online. If you are comfortable with opening your phone by yourself then, you can solve your phone's button problems.
Most buttons are attached via cables to the motherboard. Thus, it is a delicate process. Be careful when re-attaching new hardware. There is a wealth of information found online with regards to replacing your phone's power and volume buttons. Be sure to read these first, before purchasing replacement components.
#6: REPLACE YOUR BROKEN OR CRACKED SCREEN
Replacing your smartphone's screen is usually do-able and it is simpler than you think! All it takes is the right tools and a little courage. You may start by assessing the situation. Can a tape fix it? Or, perhaps a glass screen may temporarily solve your problem.
If your smartphone looks like a spiderweb of cracks underneath, you better purchase a repair kit on eBay or iFixit. Get concise instructions online or buy a repair kit if you do not have a toolbox.
Save yourself some money and social contact by subtracting smartphone repair to your expenses! Truly, there are some issues that you can handle on your own. All it takes are tools, courage, determination, and a little help from the Internet.
Source: 1