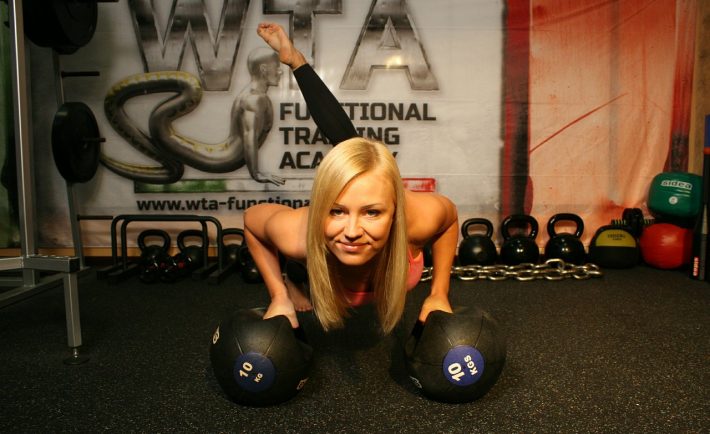 Image Credits: pixabay.com
One of my partner's resolutions for the year 2019 is to achieve his ideal shape! With this goal in mind, he enrolled in a nearby gym and set a schedule for his fitness regimen. To support this, he and I exercise at home with the following equipment.
Do not worry! You do not have to break the bank to get ripped.
YOGA MAT
Price: S$9.90 at Decathlon

Investing in a Yoga Mat is a must due to its versatility. Not only can you do all sorts of yoga poses in a non-slip surface, but it can also protect your joints as you exercise. Exercising on a yoga mat goes beyond the practice of yoga. You can do push-ups or ab crunches while on the mat.
PVC HAND WEIGHTS
Price: S$13 at Decathlon
Easy-to-grip hand weights or dumbbells need no introduction! They simply add resistance to your cardio routine or strength training. You may also step up your yoga poses while holding a pair or two-pound weights!
JUMP ROPE
Price: S$2.50 at Decathlon
There is a reason why boxers incorporate the classic jump rope to their training. It improves a range of skills such as balance, stamina, endurance, and coordination. Not to mention, this lightweight and tangle-resistant rope is adjustable for different heights.
RESISTANCE BANDS
Price: S$3.90 at Decathlon
Resistance bands are cheap, convenient, and light. Toss a couple of resistance bands in your drawer to enjoy the 20 to 50 pounds of resistance in aid of your strength training. Research about the poses that you can do with it.
AB WHEEL
Price: S$10 at Decathlon
The Ab Wheel is one of the as-seen-on-TV products that actually work. It earned the hearts of many due to its ability to tone the abs. If you are sick of crunches, this alternative may be perfect for you! Made of stainless steel or heavy-duty plastic, it is durable enough to last.
MEDICINE BALL
Price: S$4.90 at Decathlon
While I will not require you to spend a huge amount of money on a full set of medicine balls, you may invest in one or two of them. Medicine balls are about the size of a Basketball, but can weigh from 2 to 30 pounds.

Use these weighted balls to support your ab exercises. Ultimately, it is fantastic for building your upper-body power. Try throwing it against the wall or to a partner.