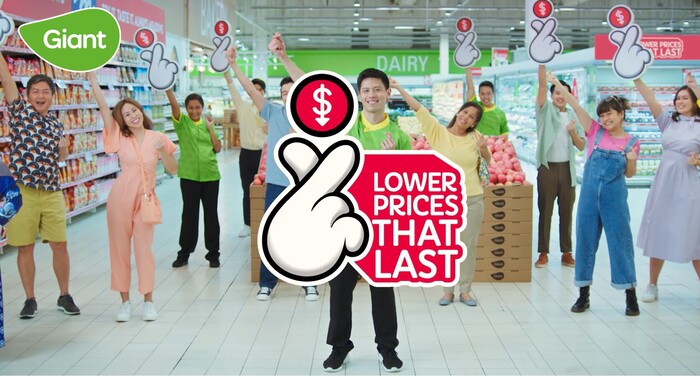 Inflation is clearly on the horizon; prices of residential housing and car COEs have been on a consistent upward trend. Coupled with an uncertain economic outlook, tightening my purse strings and increasing my savings have been of utmost priority. As such, dining out are now considered luxuries and replaced with home-cooked meals. Moreover, eating at home is now the norm as we do our part to reduce unnecessary social interactions. These inevitably increases the proportion of my household budget spent on groceries and it is an expenditure that I now monitor like a hawk. Saving on groceries becomes even more critical with rising prices. Thankfully, I have been saving significantly by purchasing everyday essentials from Giant's Lower Prices That Last campaign.
What Is Giant's Lower Prices That Last campaign?
Since Sep 2020, Giant has reduced the prices of over hundreds of essentials/favourite brands to help households with their cost-of-living concerns as a result of the economic fallouts from the pandemic. Giant is commited to keeping them at everyday same low prices so that shoppers need not wait for sales nor constantly monitor for promotions. It is a long-term commitment to deliver everyday same low prices, unlike typical promotions that are often fleeting and cannot be relied upon on a long-term basis.
In an environment of rising inflation, Giant's commitment to deliver hundreds of popular daily essentials at low prices is most welcome. Simply look out for the iconic finger heart icon to spot items under the Lower Prices That Last campaign.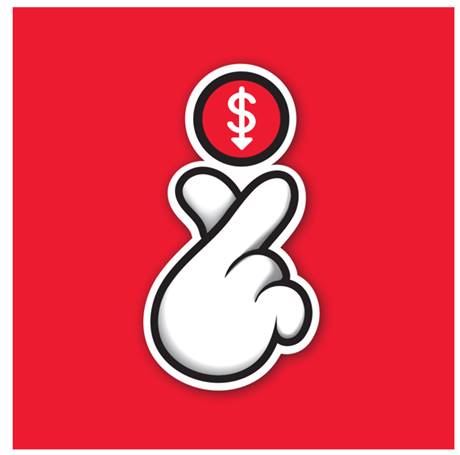 Celebrating 1st year anniversary of the Lower Prices That Last campaign
In fact, Giant's Lower Prices That Last campaign has been so enduring that it is now celebrating its 1st year anniversary with hundreds more items added! This is definitely a testament of its commitment to provide lower prices!
Here are some examples of existing products featured under the Lower Prices That Last Campaign.
Meanwhile, to celebrate the first anniversary of its Lower Prices That Last campaign, here are new products that will be featured from henceforth.
Fruit Tree Juice No Sugar Added 1L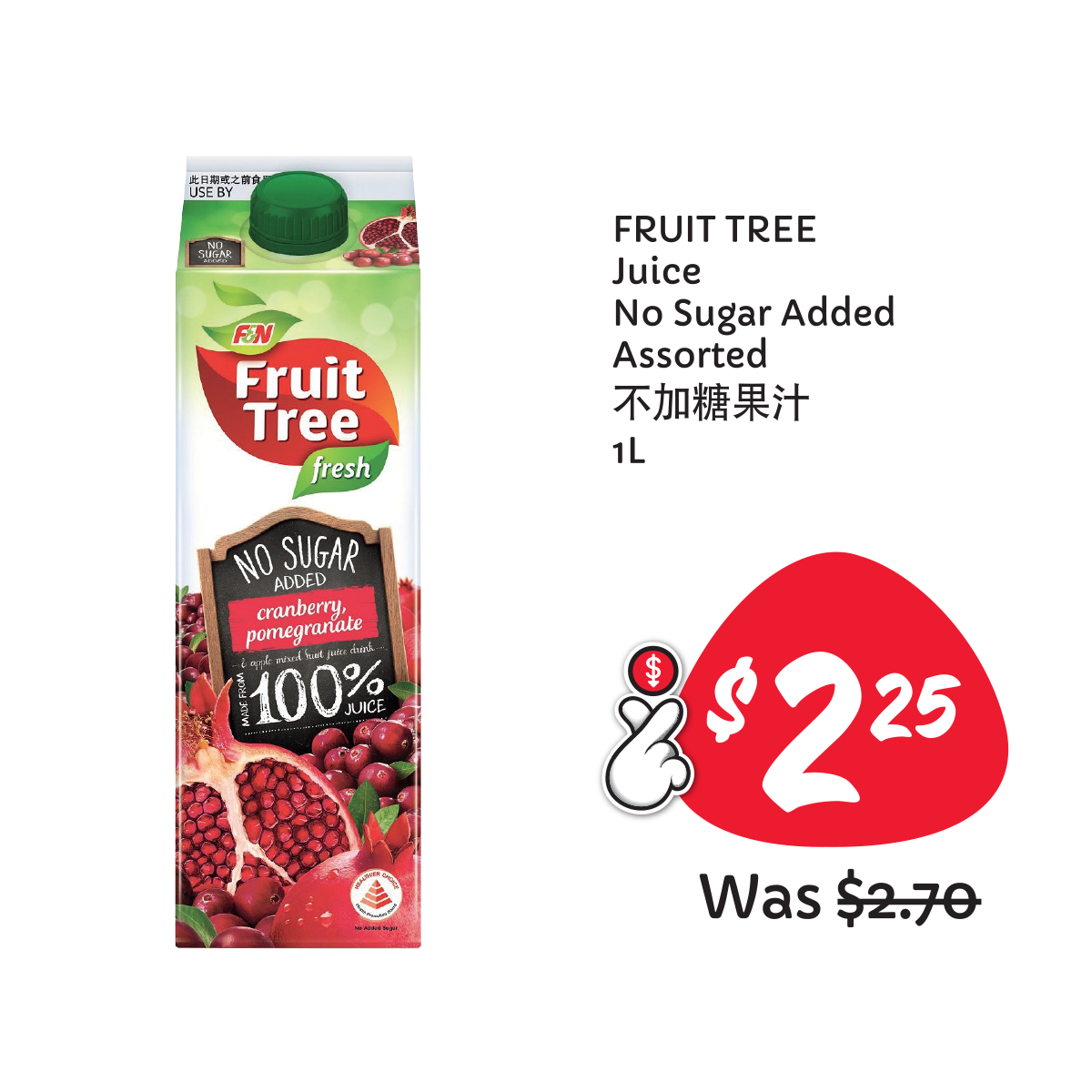 $2.25
Was $2.70
Maintain good health and immunity with Fruit Tree Juice. High in antioxidant and vitamin C, the juice is power-packed with nutrients and offers various health benefits. What's more, the juice is completely natural and has no sugar added! Refresh yourself today for only $2.25 a pack.
Yu Pin King Gold Label Light Soy Sauce 500ml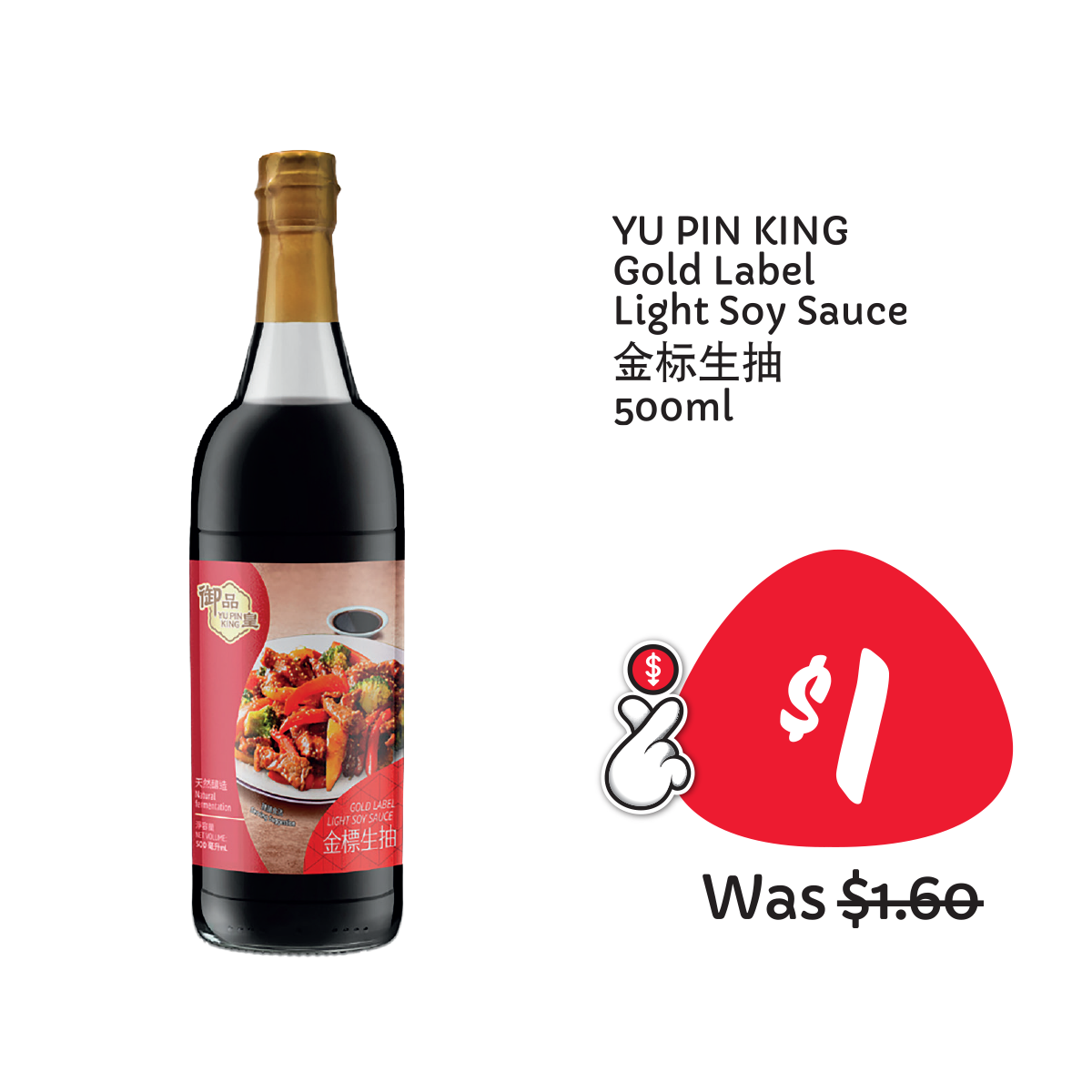 $1.00
Was $1.60
Yu Pin King is a renowned brand from Hong Kong that offers a wide range of Chinese groceries and they are known for offering good quality products at a reasonable price. You can get a bottle of their Gold Label Light Soy Sauce for just a dollar at Giant!
Perdigao Frozen Whole Chicken 1KG ($2.65, was $3.75)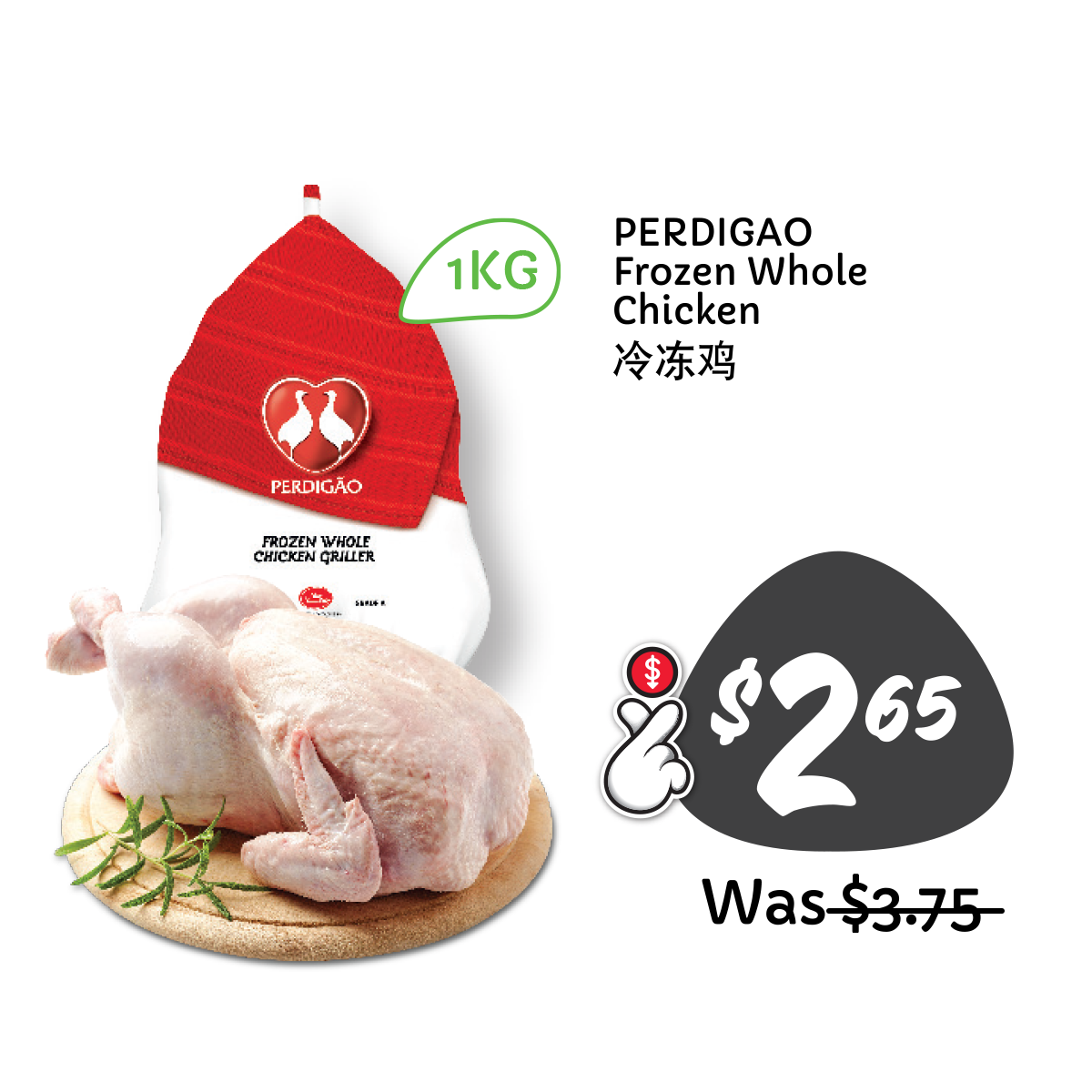 $2.65
Was $3.75
In reducing food prices and the cost of cooking, Giant is bringing down the price of chicken to ensure shoppers get the most of their budget. The Perdiago Frozen Whole Chicken is now available at a super low price of $2.65 instead of the usual $3.75.
Dettol Antibacterial Body Wash Twin Pack 2X950g ($13.95, was $15.75)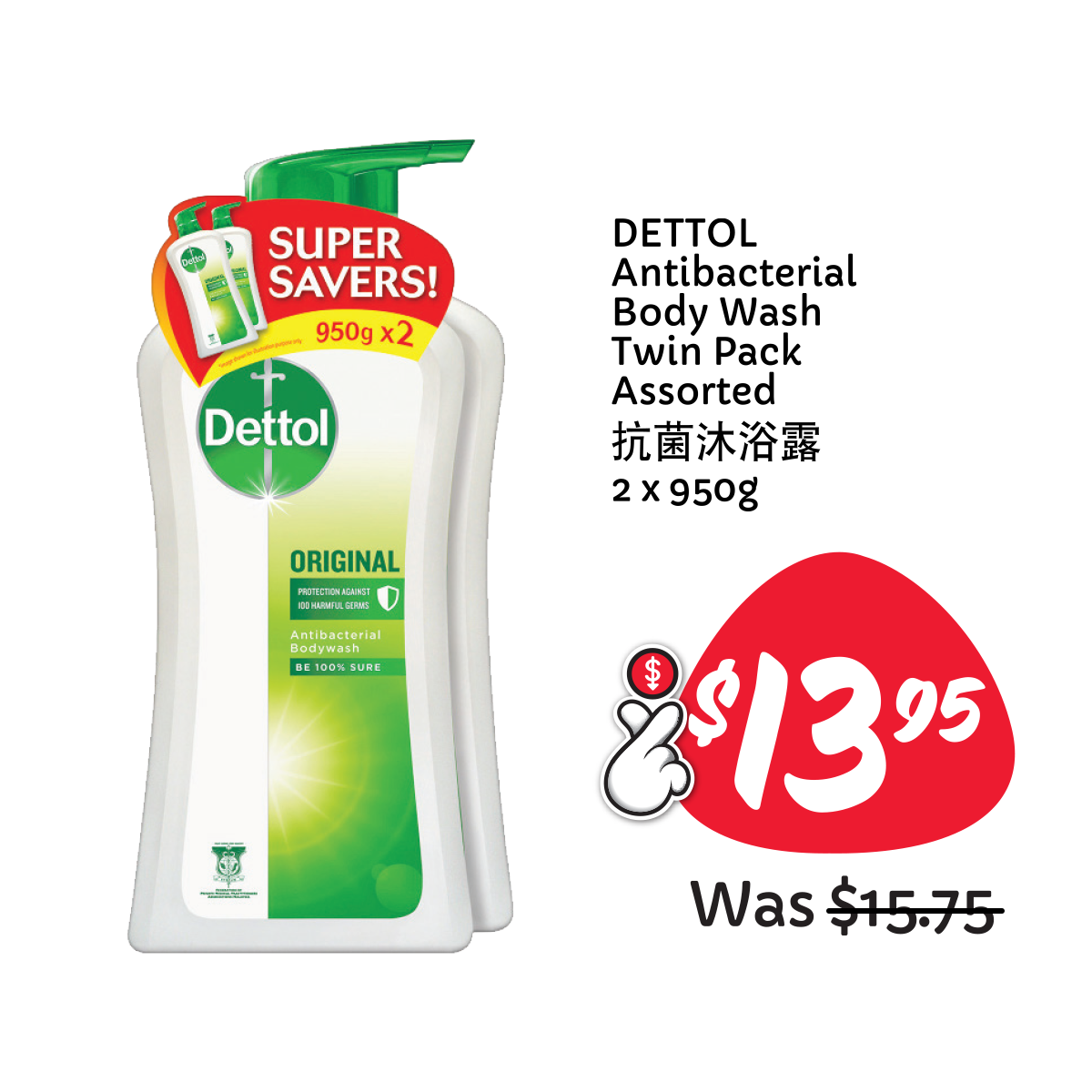 $13.95
Was $15.75
Personal hygiene is ever so important, especially during this current period. The Dettol Antibacterial Body Wash is definitely a good choice to keep the germs away. It is an affordable option as well since the price of the twin pack has dropped from $15.75 to $13.95.
Huggies Gold Pants Unisex (Size M-XXL) ($18.85, was $21.95)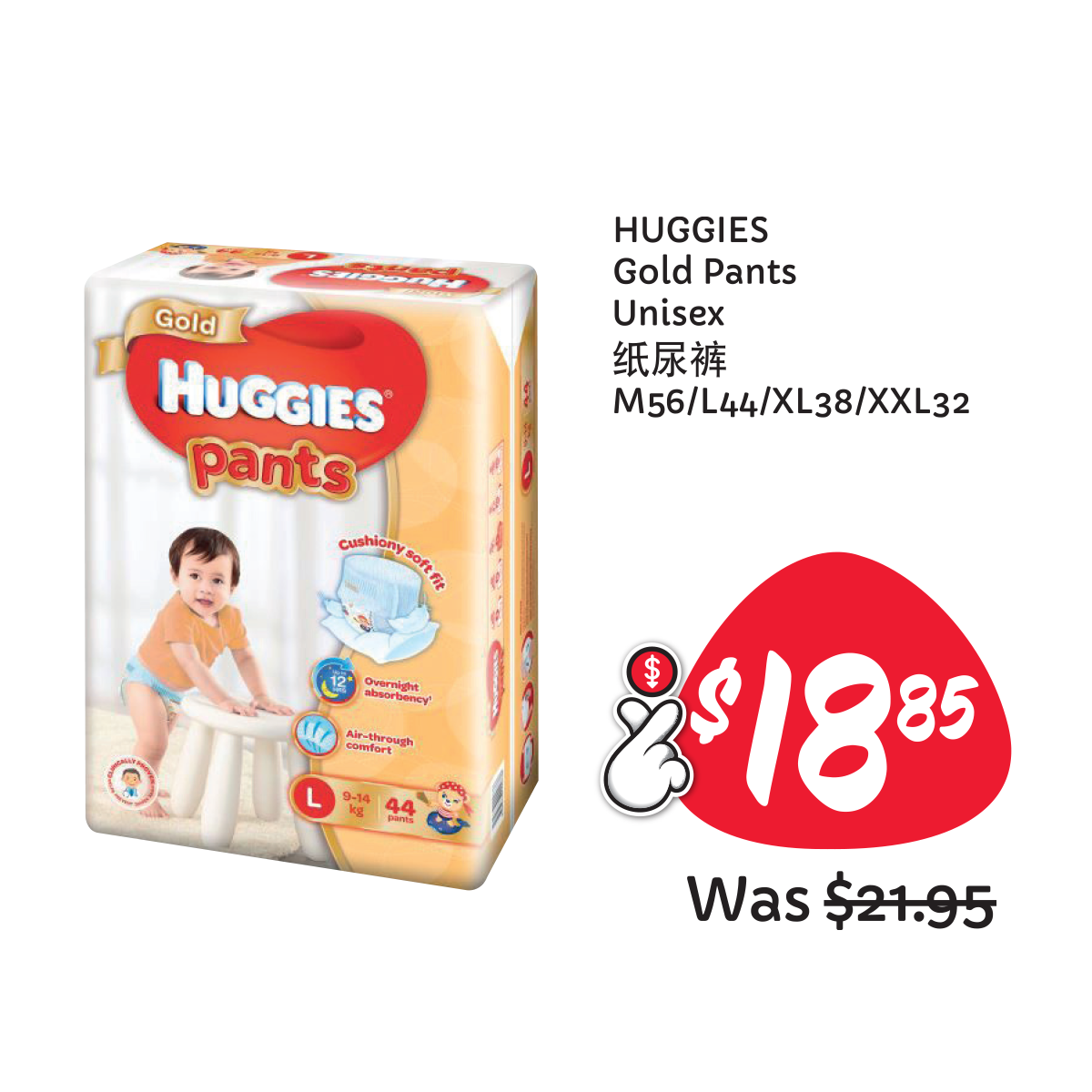 $18.85
Was $21.95
Parents rejoice! You no longer need to wait for promotions to get diapers for your baby. Prices of Huggies Gold Pants Unisex diapers will be perpetually reduced from $21.95 to $18.85 as long as they are featured under the Lower Prices That Last campaign.
Why I simply love grocery shopping at Giant
Firstly, I can satisfy my grocery requirements simply from shopping within the basket of items under Giant's Lower Prices That Last campaign, which feature over hundreds of essentials/favourite brands. It is also reassuring to know that my hard-earned money never goes to waste because Giant's commitment towards Freshness ensures that I always get the freshest fruits, vegetables, seafood and meats.
Everything that I need for my household are under one roof, making Giant an extremely convenient one-stop shopping place. For instance, besides fresh food products and daily necessities, I can also purchase health and beauty products, as well as home & living appliances, electronics from the decked-up general merchandise area. Lastly, my mum comes along as well and she qualifies for the 3% discount for Seniors on top of existing lower prices that last items. As she is 60 years old and older, she enjoys 3% off from Monday to Friday till 31 Dec. This is great because this Senior Citizens Special has expanded from only Tuesday weekly to every weekday per week. This provides a safe shopping environment for seniors where they can avoid the weekend crowd.
Finally, we both agree that shopping at Giant is just like meeting our extended family or neighbours as we are always welcomed with a warm and authentic service experience.
In summary, I get fresh products conveniently, delivered with a warmth and sincerity that I have grown accustomed to and most importantly, massive savings on my grocery bills. What are you waiting for? Head down to a Giant store nearest to you and check out hundreds more of your everyday essentials at lower prices!