Webull, a leading online brokerage platform, is thrilled to announce its latest user acquisition campaign, and it's your chance to claim an incredible guaranteed reward worth USD100! From now until November 15th, simply sign up with Webull, fund your account with just S$0.01, and maintain that balance for 30 days to seize this amazing opportunity.
Your Guaranteed Reward: 10 Free Fractional Shares Worth Between USD10 to USD500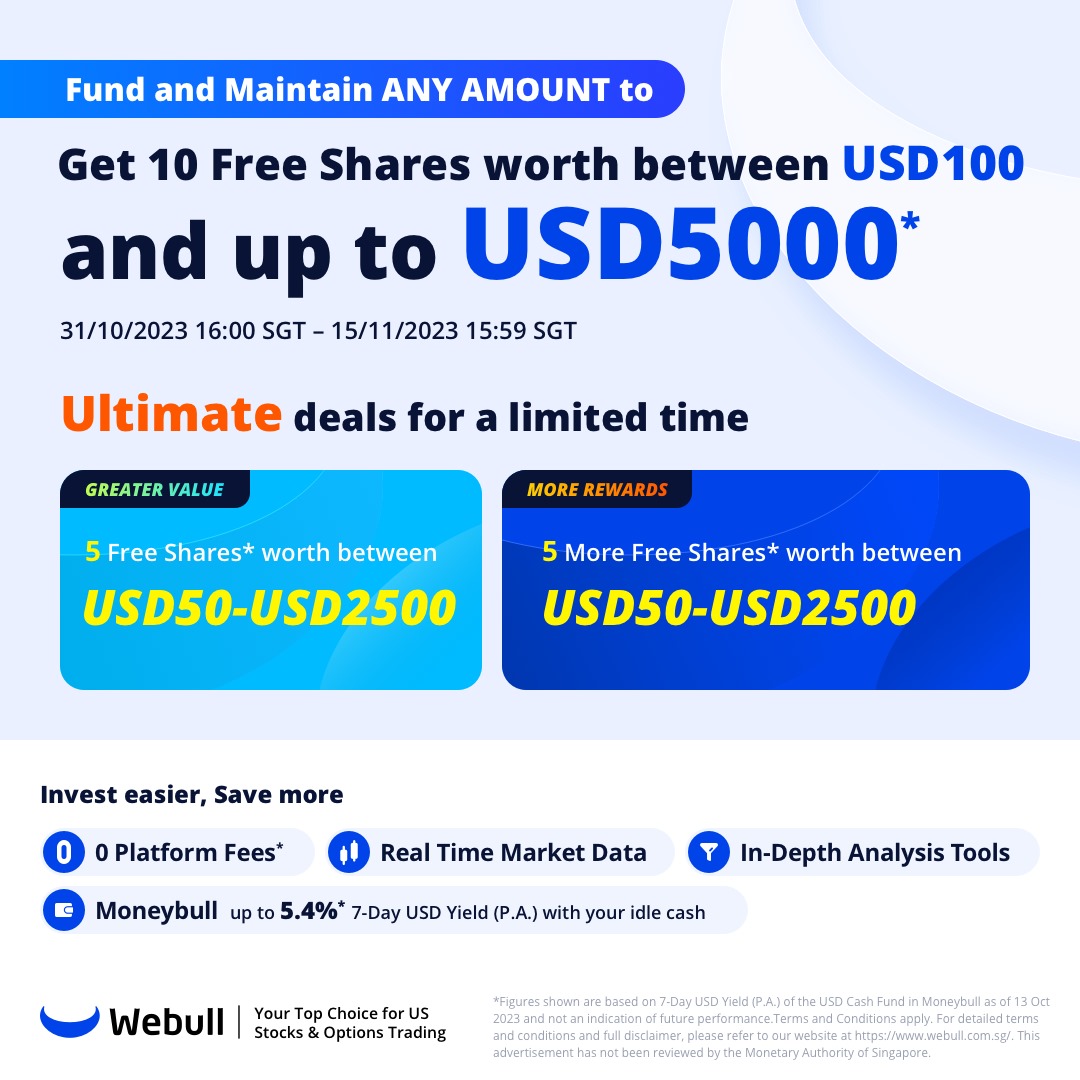 Just fulfill two easy steps:
Get FREE 5 Shares: Sign up for an account with Webull here and fund any amount from S$0.01
Get FREE 5 Shares: Maintain your account for 30 days with at least the same balance of $0.01 (can be more)
When you meet the first requirement, you'll receive an exclusive reward of 5 free fractional shares, each worth between USD10 and USD500. This means you're guaranteed to walk away with at least USD50 in reward, and for those who are lucky enough, may walk away with an incredible USD2,500!
That's not all! To meet the second requirement, you just need to maintain your balance for 30 days with at least the same amount and you will be rewarded with an additional 5 free fractional shares! That's equivalant to another cool USD50 in guaranteed reward! (or up to USD2,500 for the lucky ones)
Steps by steps guide on how to redeem the offer
Sign up for an account with Webull here
Tap on 5X Your Rewards Now
Fill in your mobile number to receive an OTP
Download the Webull app
In the Webull app, log in and tap on Open Account (*Tip: Sign up with SingPass for a faster, fuss-free process or you can do it manually without using SingPass)
Account will usually be approved within 24 hours (Usually takes a few minutes)
Once your account is approved, fund your account with a minimum of $0.01.
To make a deposit, click Webull logo at bottom center, then click "Deposit Now". After that, choose your deposit method. (eDDA or FAST Transfer is recommended as they are faster)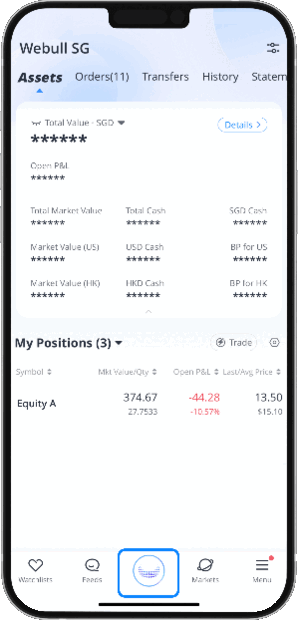 Once your account has a minimum balance of $0.01, you will find your 5 free shares under My Rewards. Just tap on Claim to receive your rewards. You are guaranteed to walk away with fractional shares valued between USD10 to USD500 per chance.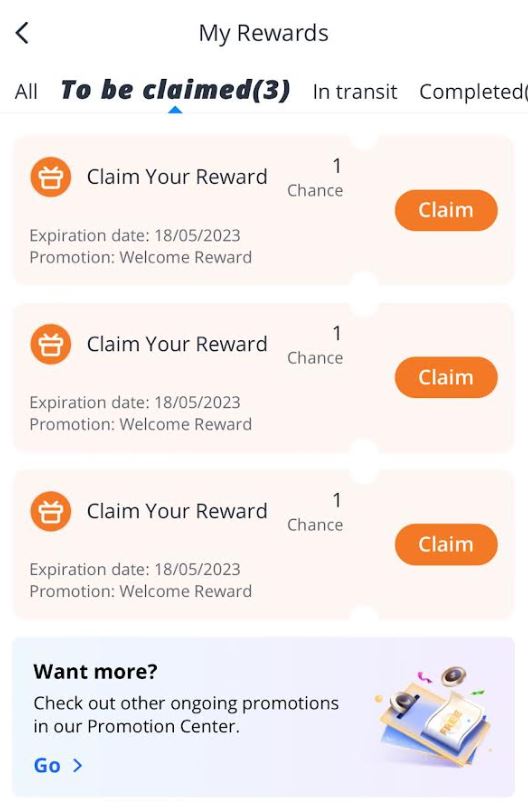 You will receive an additional 5 free shares when you maintain the fund of at least $0.01 for 30 days.
Webull believes in offering you total freedom, which is why there's no minimum deposit required, and you're not obliged to make any investments. Plus, you can sell the shares, convert it to SGD (about S$135) and withdraw the cash into your bank account, so you can use your rewards in any way you see fit.
Why Webull?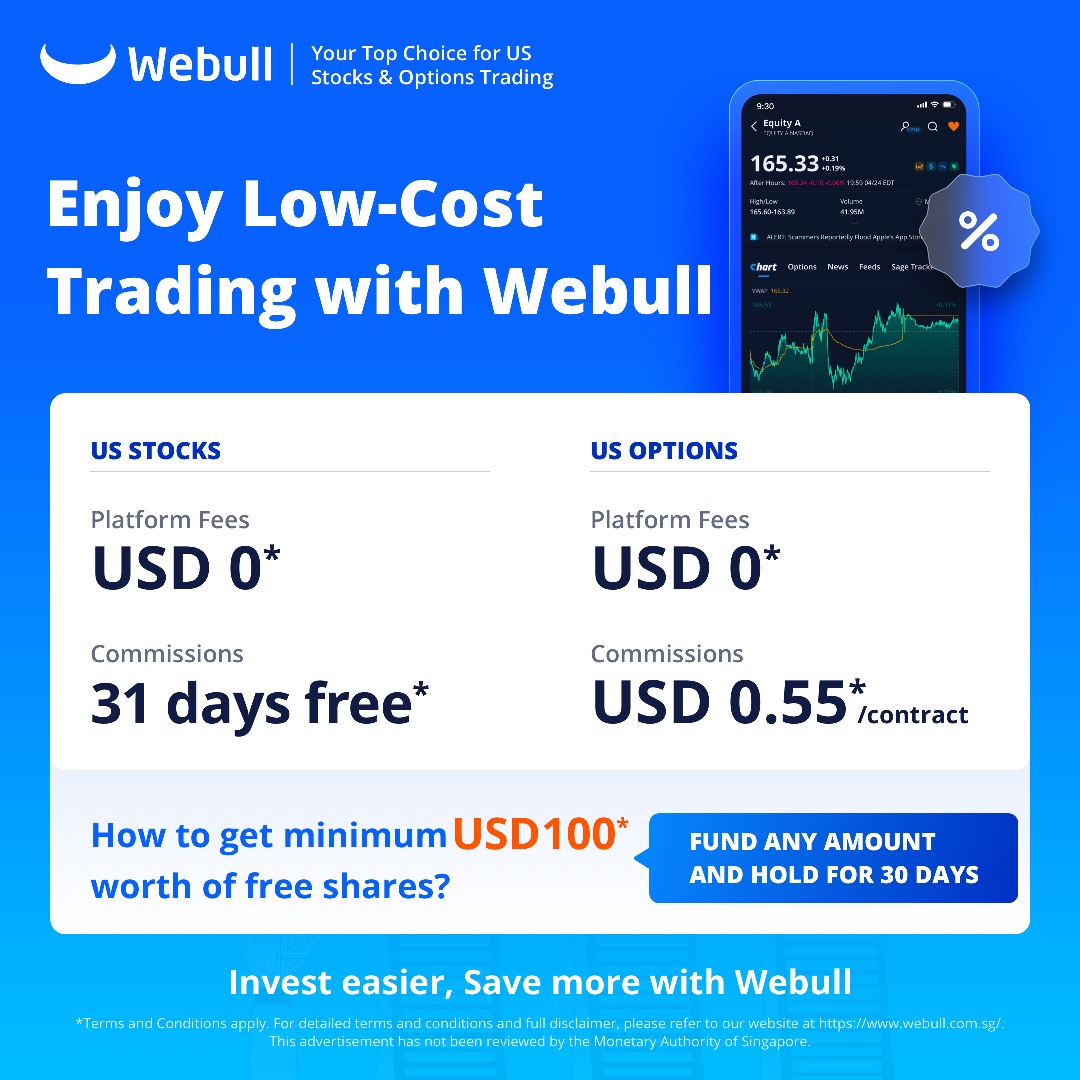 Advanced Trading Tools: Access advanced trading tools and real-time market data to make informed decisions.
Commission-Free Trading: Enjoy commission-free trading on stocks, options, and ETFs, so you can maximize your profits.
User-Friendly Interface: Our intuitive app and website make investing simple for both beginners and experienced traders.
Global Market Access: Invest in a wide range of assets, from US stocks to cryptocurrencies, and expand your investment horizon.
Don't miss out on this limited-time offer to supercharge your investment journey. Sign up with Webull today, fund with just S$0.01, and secure your guaranteed reward of at least USD100, or potentially up to USD5000!