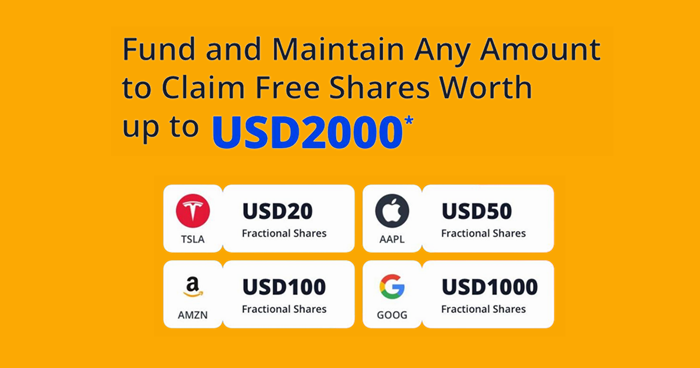 Webull, a leading online brokerage platform, is offering an incredible opportunity for new users to score free shares of top companies like Tesla, Apple, Amazon, and Google. From now until October 31, 2023, you can earn up to $2000 worth of fractional shares by completing just two simple tasks. Whether you're a seasoned investor or a complete novice, this offer is too good to pass up.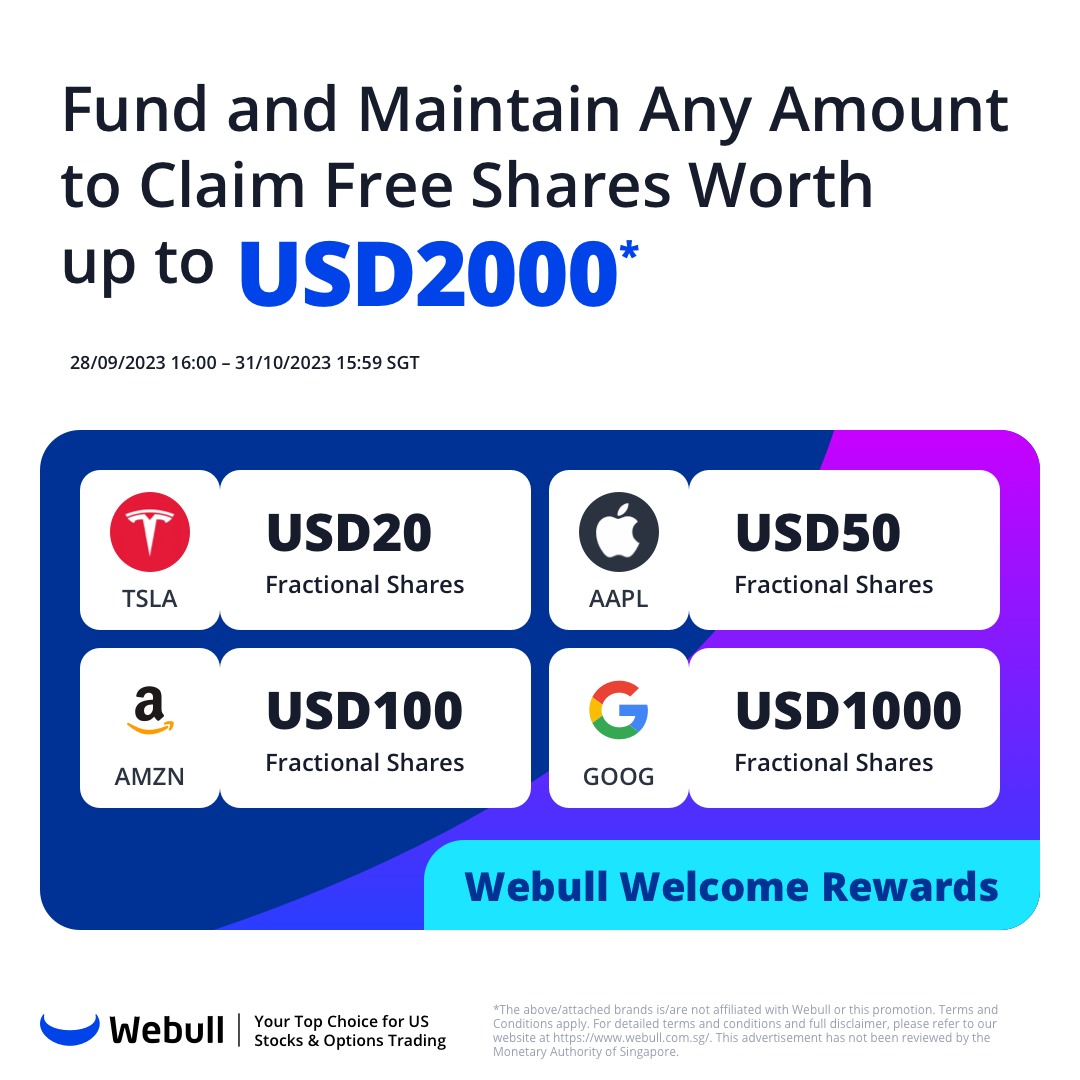 Task 1: Fund Your Account (Even with Just $0.01!)
Webull's promotion is incredibly inclusive. To get started, all you need to do is fund your Webull account with any amount, even as low as $0.01. Yes, you read that right – just one cent can kickstart your journey to earning valuable shares. Once you complete this initial step, you'll receive one fractional share of a top company, worth anywhere from $20 to $1000. It's like planting a small seed that has the potential to grow into a significant investment.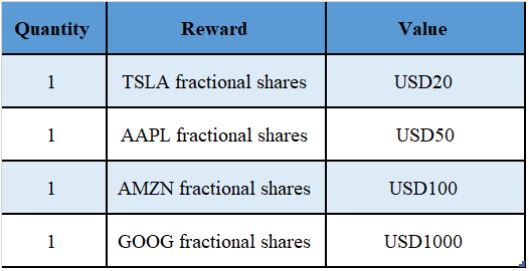 Task 2: Maintain Funds for 30 Days
After funding your account, the next step is equally straightforward. All you need to do is maintain the funds in your Webull account for 30 consecutive days without making any withdrawals. This means keeping a minimum balance of just $0.01 for a single month. By accomplishing this task, you'll be rewarded with an additional fractional share of a top-tier company, also valued between $20 and $1000.
Cashing out the free shares
After which, you may choose to hold the shares or cash out by selling the shares any time you want. You do not need to make trade and make any minimum deposit. If you think the free shares you received will appreciate in value over time, you can leave it in the account and let it grow by itself. Otherwise, you may simply sell the shares based on the last closing price of the security on the day you receive the reward.
How to sign up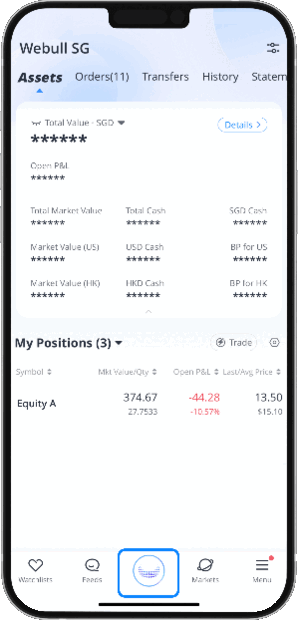 Sign up for an account with Webull here
Tap on Get Rewards Now
Fill in your mobile number to receive an OTP
Download the Webull app
In the Webull app, log in and tap on Open Account (*Tip: Sign up with Singpass for a faster, fuss-free process or you can manually fill in those details)
Account will usually be approved within 24 hours (Usually takes a few minutes)
Once your account is approved, fund your account with a minimum of $0.01.
To make a deposit, click Webull logo at bottom center, then click "Deposit Now". After that, choose your deposit method. (eDDA or FAST Transfer is recommended as they are faster)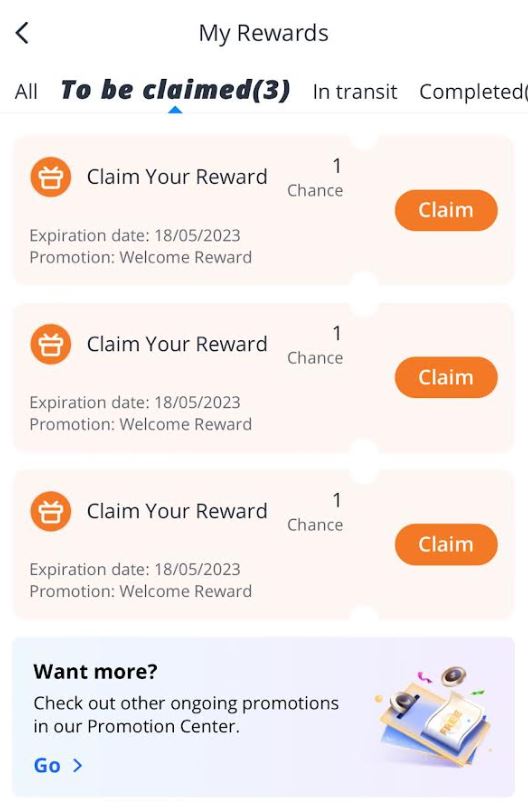 Once your account has a minimum balance of $0.01, you will find your 1 chance under My Rewards. Just tap on Claim to receive your rewards. You are guaranteed to walk away with fractional share valued between USD20 to USD1000.
You will receive an additional 1 fractional share worth between USD20 to USD1000 when you maintain the fund of at least $0.01 for 30 days.
Too good to pass up
Webull's limited-time offer of earning up to $2000 worth of free shares is a game-changer in the world of investing. With just two simple tasks, you can kickstart your investment journey and potentially own fractional shares in some of the world's most iconic companies. Moreover, it does not need you to make any minimum deposit or make any trade to qualify for the free welcome offer. For those who just deposit $0.01 and maintaining it for 30 days, you are guaranteed with at least USD40 of free shares and for those with Lady Luck shining on them may stand to receive up to USD2,000!
You may refer to the Terms and Conditions here.
---
None of the information contained here constitutes an offer (or solicitation of an offer) to make any investment, or to participate in any particular trading strategy. 
Money Digest does not take into account of your personal investment objectives, specific investment goals, specific needs or financial situation and makes no representation and assumes no liability to the accuracy or completeness of the information provided here. The information and publications are not intended to be and do not constitute financial advice, investment advice, trading advice or any other advice or recommendation of any sort offered or endorsed by Webull. 
This advertisement has not been reviewed by the Monetary Authority of Singapore.