Calling all homeowners!
Kitchen appliances are the unsung heroes of every modern home: not only do they allow us to whip up delicious meals that bring the family together, they also help to satisfy our 2am hunger pangs. While we may not think twice before throwing some pots on the stove or stocking the fridge with groceries, most of us would be lost without our kitchen appliances.
Whether you have just purchased a new home or simply realized it's time to trash an old appliance, shopping for 'the right' kitchen appliance typically takes a bit of time and good fortune.
And speaking of good fortune…
You're just in luck! Complete your kitchen with a huge range of kitchen appliances available during the Shopee Best Price Guaranteed: Kitchen Appliances sale running from 16 August at 12am (midnight) to 18 August. Believe it or not, Shopee will refund you 120% difference if you can find the same product cheaper elsewhere online. *T&Cs apply. Enjoy great discounts and promotions on selected appliances such as food steamer, microwave oven, rice cooker and more.
Say hello to a well-stocked kitchen!
Some of the best priced deals will be available on Shopee Mall, in addition to Shopee's existing marketplace. If you haven't already heard of the newly launched Shopee Mall, it is a new portal that features products that comes under Shopee.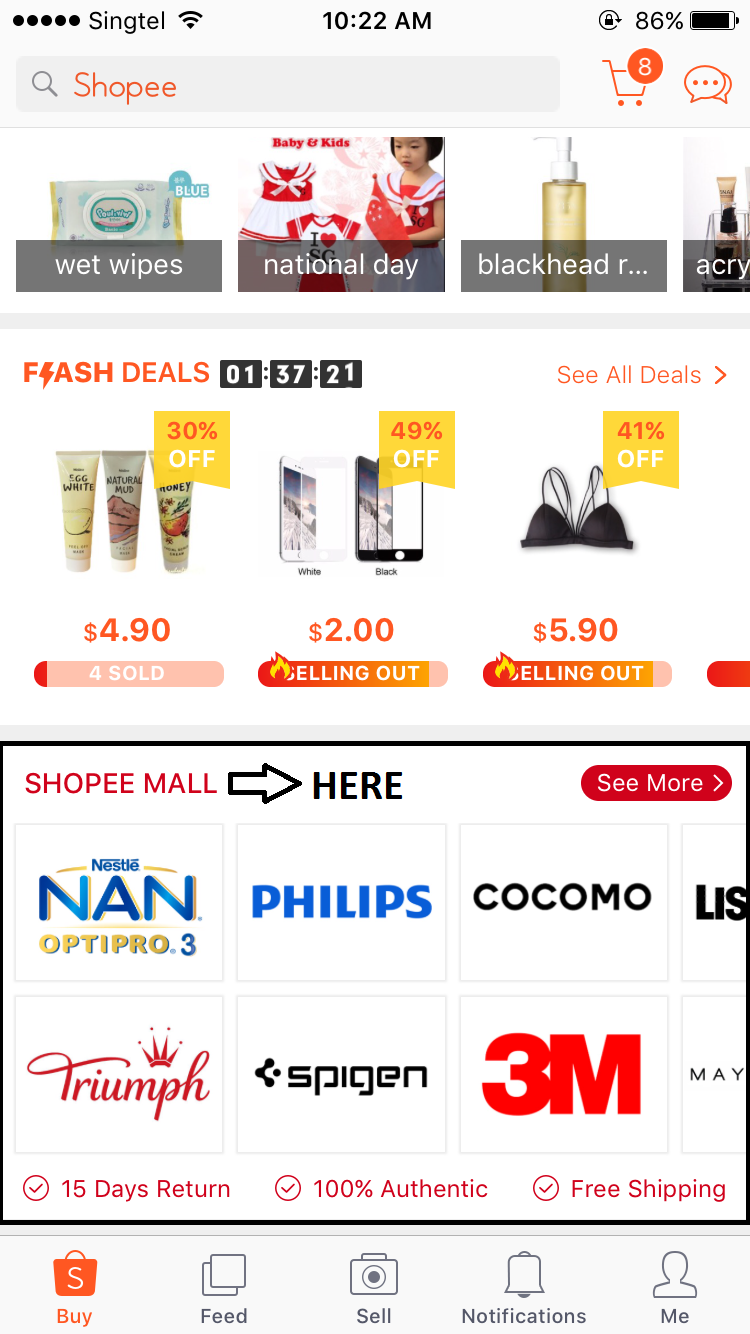 You can have access to thousands of products from hundreds of top sellers and leading brands, while at the same time enjoy 100% Authentic Guarantee, Free Shipping and 15 Days Return Policy.
The sale will highlight items at their best price, with 15 days return and 100% Authentic Guarantee with free shipping. Items are sold in limited quantities, so camp in the app (16 Aug, 00:00 hrs) and snatch the items at an insanely cheap price.
Cart out with discount code KITCHENxMD to enjoy $7 off your purchase (min spend $15) for new users or KITCHENxMD5 to enjoy $5 off (min spend $30) for existing users.
1. Aerogaz Food Steamer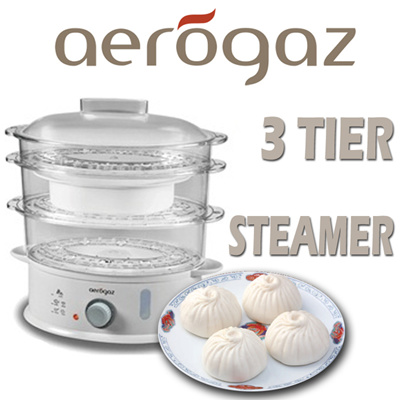 $38.00 $11.00
Cook fuss free with Aerogaz 3-tier Food Steamer. With 3 stackable trays, you can steam many items at once including fish, vegetables and more.
Get it at a special price of $11.00 (U.P. $38.00) under Shopee Mall.
2. Hitachi Rice Cooker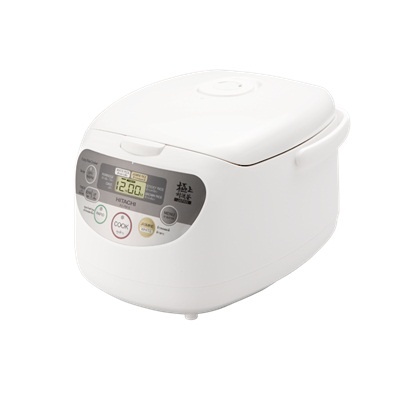 $129.00 $44.90
Perfecting the Art of Rice Cooking with Hitachi rice cooker. Hitachi's Made In Japan Rice Cooker combines four elements to deliver delicious rice cooked at professional standards.
Flawlessly cooked rice can be easily achieved with Hitachi's advanced technologies, the Rice Cooker cooks delicious rice that retains its original sweetness and is soft to the core.
For the price of $44.90, you can bring home a set of  quality rice cooker made in Japan.
3. Sharp Microwave Oven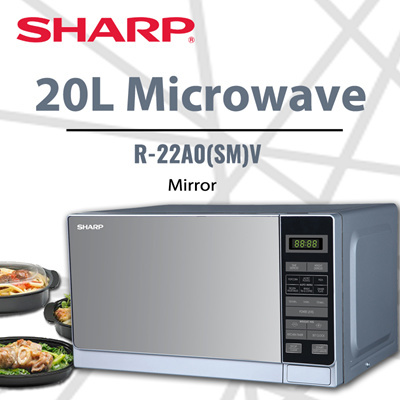 $135.00 $88.00
This product is one of the hottest selling microwaves in the market. This sophisticated addition to the line is catered to those with a desire to make their cooking experience a more delightful and easy one. Grace your kitchen with a centre piece that will not only be a handy appliance for heating and preparing food, but it also glorifies your home with tasteful beauty with this elegantly designed oven.
Cook perishables fashionably with a minimalist design which ensures that microwave fits effortlessly without clashing with the existing furniture layout. Preparing leftover will never be the same again. Quick and efficient cooking is just a few clicks away with an easy to use push open door for an effortless and delightful experience.
Take home this sophisticated microwave for just $88.00.
Don't forget to apply discount code KITCHENxMD to enjoy $7 off your purchase (min spend $15) for new users or KITCHENxMD5 to enjoy $5 off (min spend $30) for existing users.