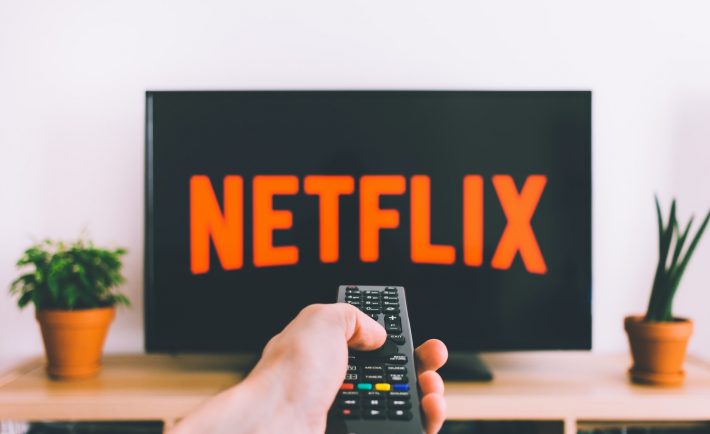 Image Credits: unsplash.com
Who says the Circuit Breaker period has to be boring? Indulge yourself with entertainment, a glass of wine, and a pint of ice cream. From funny food shows to heartbreaking stories of marriage, here are some of the shows and films that you can binge on while in quarantine.
MARRIAGE STORY (2019)
Let us start this list with a lasting mark through the "Marriage Story". This movie did not collect a 95% Rotten Tomatoes for nothing! Love is not always rainbows and butterflies. In fact, this story is about divorce. It starts with a couple describing the reasons why they fell in love with each other, but it quickly shatters the viewers' illusions as they highlight why they are incompatible. The messy process revolved playwright Charlie Barber (Adam Driver) and his actress wife Nicole (Scarlett Johansson).
Nicole wanted to pursue her dreams in Los Angeles, where a new job awaits. However, Charlie was not on board. The tension finally breaks them and they lawyer up. Watch they re-build whatever is left.
IT'S COMPLICATED (2009)
Meryl Streep's character in this movie was torn between two lovers. It centers the story of a successful bakery owner whose life is vibrant due to her ex-husband and her home architect. This romantic-comedy is filled with beautiful home layouts, lush backyard vegetables, and delicious pastries.
This art is the perfect encapsulation of the Danish word "Hygge", the mood of comfort and wellness, in film.
BILLIONS (2016)
Ever wondered what it is like to fly your best-friend in an all expenses paid concert whenever you can? Well, that is what the main character of this show has done. Modern Billionare Axe was constantly pursued by U.S. Attorney Chuck Rhoades due to illegal trading. This drama TV series is all about gaining power!
Episodes are drenched in boss moves that can inspire you to work harder. For instance, Axe once ate a pizza with caviar toppings and Chuck drank the fanciest single-malt scotch at his home. Imagine the life of the rich and famous.
CRAZY, STUPID, LOVE (2011)
Crazy, Stupid, Love tops the list of my personal feel-good movies. Makeover scenes are prevalent in Hollywood, but only few are dedicated to men. If you have not seen this movie before, you have to prepare your eyes with the great fashion sense these main male characters have.
It follows the life of a middle-aged dad who was recently divorced. Cal attempts to dive back to the dating scene with the help of an elegant playboy named Jacob. Besides, it is a blessing to see the dashing Ryan Gosling on screen!
THE CHEF SHOW (2019)
This cooking show is a spin-off of Jon Favreau's movie Chef in 2014. You may know him as "Happy Hogan" from Iron man and the Marvel universe. Jon along with renowned Chef Roy Choi go from state to state to experiment with different people. These people share their passion for food and cooking.
What's more? This cooking show does not go by the book. There are no measurements whenever they cook. In fact, they both make fun of themselves whenever they make mistakes. They typically cook comfort food such as grilled cheese, lava cake, aglio e olio pasta, and fried rice. Delicious!