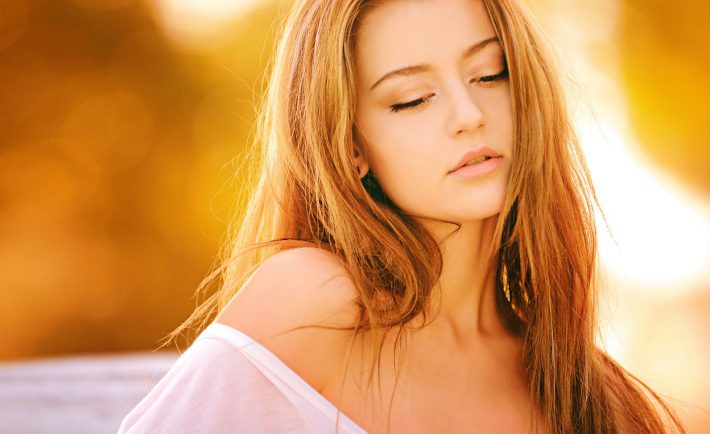 Image Credits: pixabay.com
While some people find tranquility through immersing themselves in a new cultural experience, others find makeovers extremely therapeutic. I am one of those latter people! I seek refuge in the halls of my favorite beauty salons.
Over a year ago, a stylist pointed out how my constant bleaching can damage my hair. Since then, I have been exhausting my efforts into conserving the volume of my crowning glory. I started with opting for an organic shampoo without sulfates and other harmful chemicals. A good drugstore brand which carries this philosophy is the Avalon Organics. Go to your nearest drugstore to see the available options.
Along with redefining my hair care regimen comes these budget-friendly tips that may help you to achieve a thicker, healthy-looking hair.
THE WONDERFUL AVOCADO
Oh, avocado! Aside from using it as a belly-trimming agent, avocado is believed to be a good hair moisturizer. Making an avocado hair mask is easy. Simply combine one sliced avocado with a tablespoon of olive oil. Then apply the mixture to the hair. Let this sit for approximately 30 minutes. Then, rinse it. You can use this mask as much as twice a week.
PARTING WAYS
Observe yourself through a clear mirror. How long have you been sporting your hairstyle? Several years, I suppose. People tend to firmly hold on to their comfort zones. That should not apply to your hair style!
One of the quickest ways to add volume to your hair is by changing your part. Switch it to the opposite direction to help lift your hair away from your scalp. This will add more body to your seemingly flat hair.
THE LATEST CRAZE
Selected social circles have been experiencing the benefits of essential oils. This latest trend highlights the importance of "going back to nature". After all, the medicinal uses of aromatic oils originated from the ancient civilizations. Hence, certain oils were believed to aid in hair growth and to prevent hair breakage.
For instance, grapeseed oil contains a significant amount of Vitamin E and fatty acids which promotes thicker hair. Other hair-related oils are rosemary, lavender, and cedarwood essential oils. Personally, I use an organic shampoo infused with rosemary.
Save money by making your own mixture. Simply combine 5 drops of grapeseed essential oil with 2 tablespoons of carrier oil (i.e., coconut or jojoba oil). With your fingers, apply the mixture to your scalp. Then, massage it for about 5 minutes.
DRYING WAYS
Finding a milder method to dry your thin hair is among the first steps of diminizing frizz.
There is a plethora of image content featuring models wearing a towel on their heads. Without a doubt, it is common for people to use a towel to dry their hair. However, you must refrain from vigorously rubbing it against your fine hair strands. Gently blot your hair with your towel after stepping out of the shower.
Another alternative is using a microfiber towel that will absorb excess water. Decathlon has a range of cheap microfiber towels. Prices start at S$3.90!
THE STIMULATING MASSAGE
Healthy circulation is essential in nourishing the hair follicles where hair growth begins. Stimulate the blood flow into those follicles by massaging it. There are two methods that you can employ. Firstly, you may rub your oil mixture all over the scalp in a circular motion for a few minutes. Secondly, you may use a menthol shampoo and massage it into your entire scalp. Do not forget to include the sides, nape, and crown.
Remember that your scalp is your hair's foundation. Keep the foundation strong to let your hair grow in healthy manner.