2020 has gone by in a flash, and we've already marched into March. Just because the earth is slowly completing its revolution around the sun doesn't mean that you have to look older by the day.
There are many beauty products out in the market that have been developed to work alongside your routine. Whether you're looking to fix up your skin as you focus on your tasks approaching the end of the 1st quarter of 2021, or you're looking for that special glow, there are affordable options for you.
Here are the five best multitasking beauty products under S$55 that won't break your bank.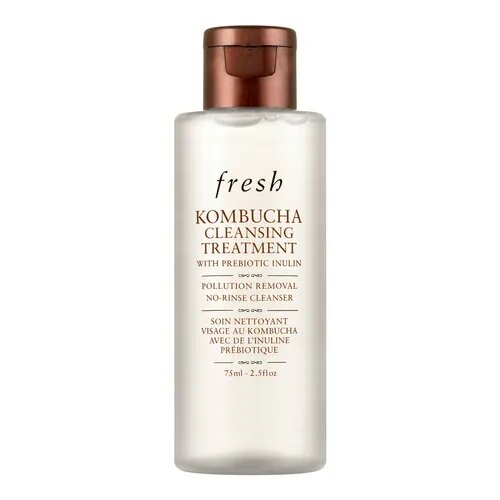 Price: S$36
This treatment isn't your average cleanser. It's a beauty multitasker that harnesses different products' power and concentrates it all down into one affordable bottle. 
Along with the classic feature that naturally wipes the impurities, makeup, and pollution away, you will also get an added boost of 24-hour triple pollution defence against outdoor and indoor digital light.
Perhaps most unique about this cleanser is how it repairs your skin at the cellular microbiota level with a natural ingredient called prebiotic insulin. Sourced from chicory roots, it has properties that will help balance your skin.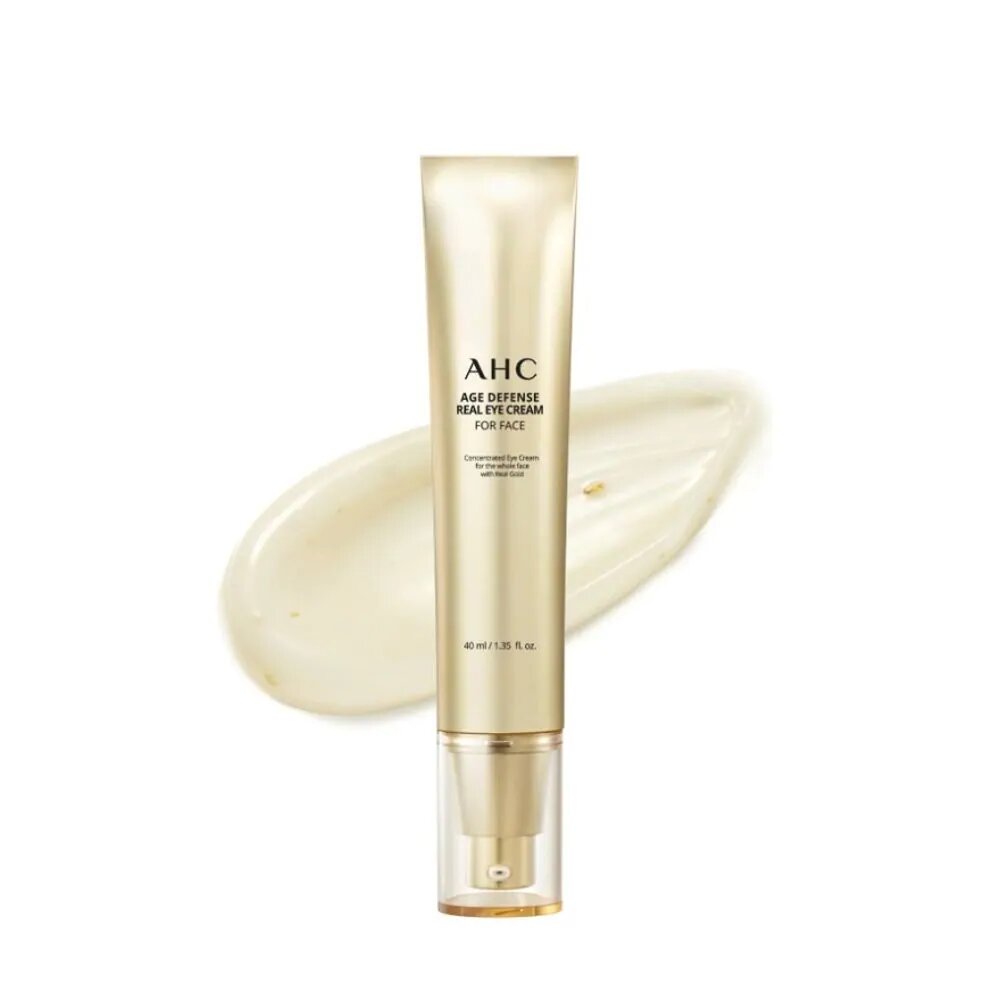 Sale Price: S$40.80
We all know that Korean skincare products are some of the best available. That's why you should pay attention to AHC's eye cream, a 2-in-1 product that works to anti-age your eyes and face.
What's even better is that it is clinically proven to reduce 7 wrinkle types in precisely 7 days. You don't have to wait seven days, however, to feel hydrated instantly. For an extra touch of luxury, you can enjoy the newly added gold in its formula.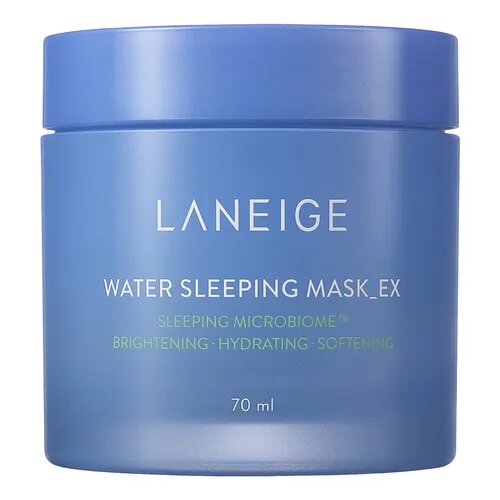 Price: S$45
When it comes to hard work, our bodies deserve a good rest. Luckily, Laneige has come up with its Water Sleeping Mask EX, which is sure to bring you refreshing hydration and texture while you get your shuteye.
The new version of the iconic mask comes with unique ingredients like squalene, Sleeping Microbiome™, and a probiotic complex that will ensure restoration and the utmost health of your skin's condition.
Even if you don't get the recommended eight hours of sleep, this Laneige mask will guarantee you look like you did. Worth every penny, isn't it?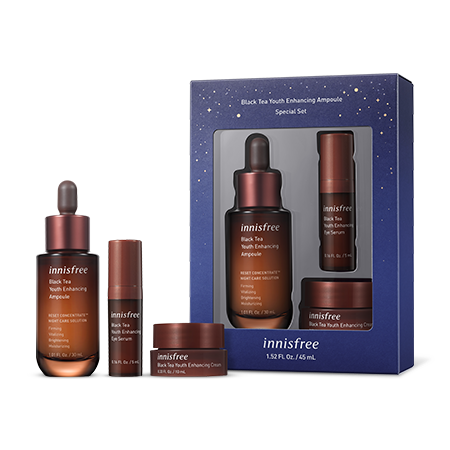 Price: S$51
Tea has so many health benefits that make it a perfect drink. Now, imagine the properties of tea inside your skincare.
Just as you might envision, the Jeju Black Tea inside Innisfree's Ampoule Special Set comes with a special Reset Concentrate™ that attacks the five classic signs of skin fatigue.
If you've ever experienced dullness, texture issues, sensitivity and would love better overall skin, the youth-enhancing ampoule products will be perfect for that glow you've been searching for. 
Price: S$52
Speaking of glow, there's nothing better than giving our skin a natural radiance and brightness. That's why this skincare and makeup hybrid from Glow Recipe excels beyond all expectations to give your skin that dewy look.
You can choose to use it as a primer, a highlighter, or a foundation mixer to give you an entirely desirable reflective complexion. Rest assured that this beauty multi-tasker comes without mica, glitter, or grey cast.