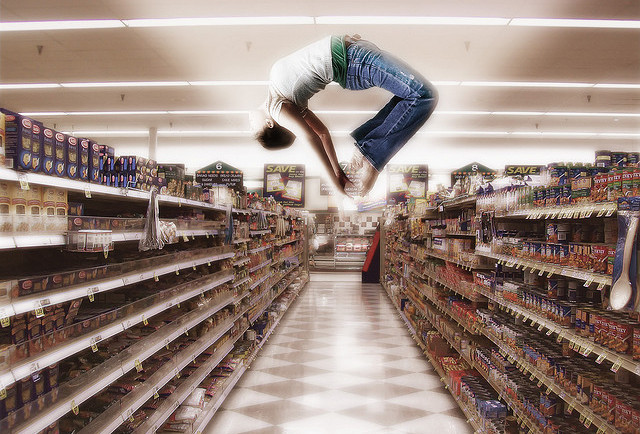 Image Credits: David Blackwell. via Flickr
1. SHOP 'TILL YOU "DEBT"
Do not bury yourself in a pile of debt because you cannot live without the new Prada bag. Saving up for a new designer bag or a new car is a better option than having to loan money for it. Seek a balance between your debts and your savings by paying for loans with low interest first. This will ramp up your cash flow (income – expenses) for sure.
2. AVOIDING COUPONS
Couponing is a strategy used by a shopper to pay less in shopping for groceries, tickets, and more. Smart shoppers that are new to the scene may shy away from coupons but once they see the real value of their savings by looking at the receipt, they would realize how great it is. You may get coupons for dining, leisure, toys, pets services, and just about anything at cuponation.com.sg or groupon.sg. Learn more about how coupon works in groceries by watching this video:
3. MISTREATING THE SALES REPRESENTATIVES
Never show off your success or mistreat the salesperson. Instead, treat the sales representatives nicely by smiling and asking politely whenever you shop. That act of kindness can go a really long way. They may even offer you special discounts or tell you when the next promotions are coming.
4. SPENDING MONEY YOU DO NOT HAVE
Having your credit cards handy will only tempt you to shop for more. Say you hid your credit card already but memorized its account number then you may just fall back to a slipper slope. Use precautions such as getting a new credit card to replace the one that you had memorized. Spending the money you do not have can only lead to a pile of dreaded debt.
5. LEAVING PERSONAL BELONGINGS BEHIND
Although this event happened once, I can never forget what I learned. I went inside the fitting room and hung my bag with my wallet and phone inside. As I was going out of the store with my newly purchased dressed, I realized that my bag was not with me. Luckily, living in a country with low-crime rate paved way for my bag to be in tact. Singapore is generally safe but, we can never really say that crimes do not happen. What if I left my passport inside and someone took it? Even a new dress will not make me happy. So, always check your belongings before and after you go inside the fitting room or any place else.
6. BEING CAUGHT BY THE HOLIDAY SALES
Most of us clamor over the holiday sales!
Who can resist a cheap Valentine's Day greeting card or an oven that retails for 50% off after the Christmas sale? To avoid buying more than you intend, make a shopping list and stick to it. If you are shopping for more than one person then, budget your money by calculating how much you are willing to spend per person.