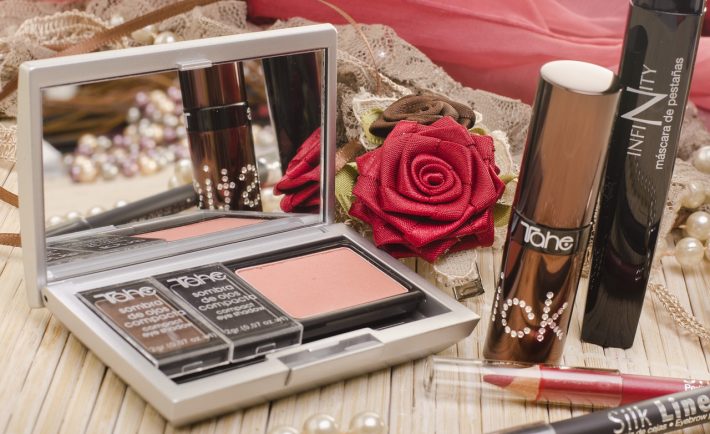 Image Credits: pixabay.com
From all walks of life, makeup addicts are not afraid to widen their collection of beauty products. Fortunately, you do not have to spend too much to feel like a million bucks! Save money by employing these simple hacks below.
#1: EXPERIMENT WITH COLORS AND SHADES
Play the role of a beauty scientist without having to wear a lab gown by mixing your cosmetics. A YouTuber named Safiya Nyagaard explored the possibilities of fusing her nude lipsticks and her eye shadow palettes. It resulted to her favorite product – the Franken lipstick.
Without spending a cent on additional colors, you can achieve your dream products! Mix or melt a couple of your lipstick, eye shadow, and foundation together to create a new look. This will come in handy when you buy a product that you regret. For instance, I bought a "hot pink" lipstick recently. I bought it mainly due to its organic formulation. To make it more wearable, I layer it with a pinkish nude shade.
#2: USE YOUR BRUSH, NOT YOUR FINGERS
There is a reason why makeup artists have distinct brushes for specific purposes! For starters, using a brush allows you to precisely apply the product where you intend it to be. Furthermore, using fingers primarily may result to wastage of the product.
I have to admit that I am one of those people who find it easier to apply foundation using my fingers. I seem to control the blending better using this technique. However, I frequently have to wipe off a pea-sized amount with tissue. The seemingly small amounts add up!
#3: GIVE DRUGSTORE BRANDS A CHANCE
It is tempting to purchase the latest products available at Sephora, especially if you have a loyalty card. Constantly searching for high-end products can lead to overlooking the drugstore counterparts and its potential savings. Give drugstore products a fair chance!
A true makeup addict knows that the drugstore brands are stepping up their game as they launch quality collections with competitive formulas. You may notice that some drugstore brands collaborate with famous celebrities. Take a look at the neutral capsule created by Gigi Hadid for Maybelline.
Maybelline along with Wet n Wild, Essence, and L'oreal are some of the best drugstore brands out there. Do not be afraid to explore cheaper dupes of your favorite high-end products!