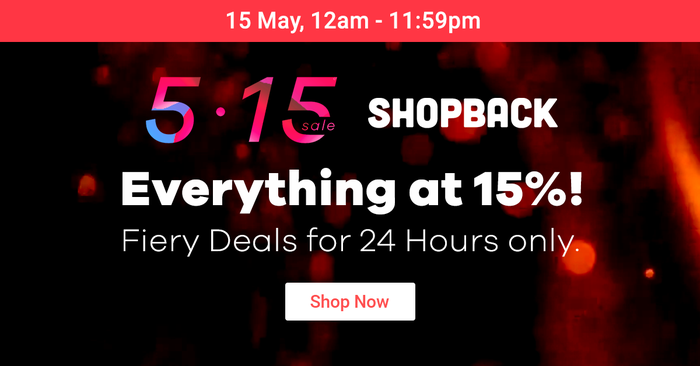 ShopBack celebrates 5.15 with Quandoo this Wednesday on 15 May. For 24 hours only, you can earn 1500 points with an exclusive coupon code that will only be revealed on ShopBack on 15 May. Copy the code from ShopBack and clickthrough ShopBack to Quandoo to make your reservation as per usual and earn an additional $4 Cashback!
1500 points will be added to your Quandoo account and in terms of dollar value, it's actually worth a whopping $22! You can redeem it in your next reservation with Quandoo and it will be transfered directly to your bank account. $4 Cashback will also be automatically credited to your ShopBack account once you've attended your reservation. That's $26 in total, which is probably enough for 2 free meals! Here's a tip for the hardcore bargain hunters, if you reserve a restaurant from Quandoo that also qualifies for Cashback on ShopBack GO, you can earn additional 5% Cashback on your bill. We've already made a reservation at Fook Kin for this weekend.

Check out the other deal highlights
5.15 Epic Deals with Exclusive Coupons + Cashback:
Check out the 5.15 Sale page for all the deals!
How much savings you can get via ShopBack!
Don't worry we've worked out the math for you.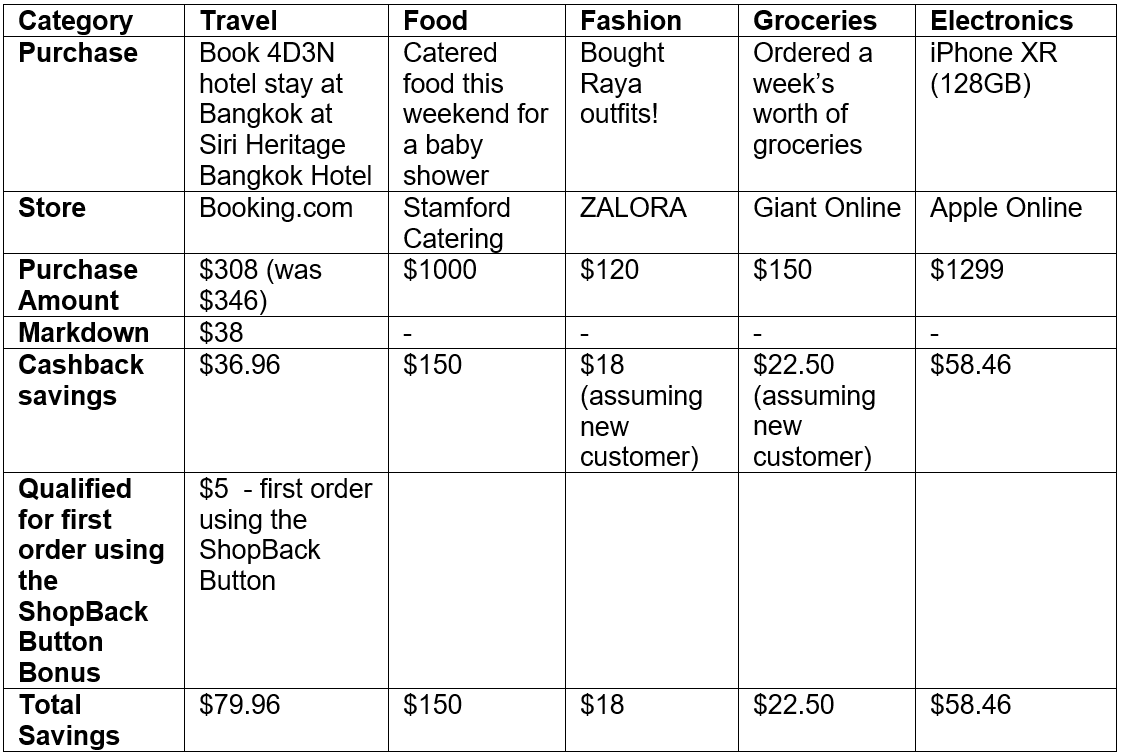 If you prefer shopping on desktop, download the ShopBack Button today & get $5 when you make your first order via the ShopBack Button! For mobile shoppers, you may download the ShopBack App now & get $5 for new ShopBack members!