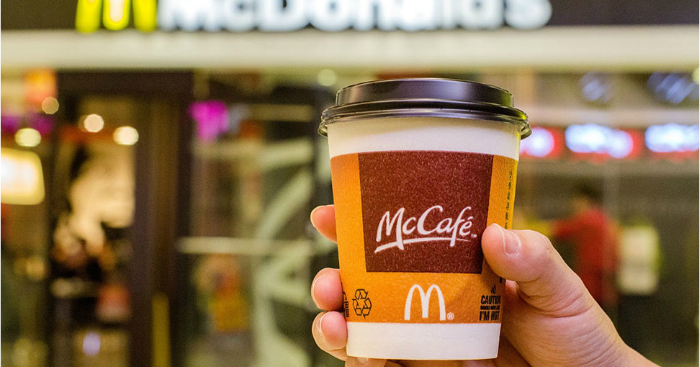 ????????'? ????????? ??????????? ??? ?????????? ??????.
McDonald's is giving away free coffee or tea to all healthcare staff at any McDonald's restaurants in Singapore from 24 Feb.
Here's an announcement from McDonald's on their Facebook's page:
Dear Healthcare Heroes who work tirelessly around the clock in our hospitals,
Thank you for your courage and selflessness taking care of some of us during this difficult time.
It's not easy being at the frontline. Humbly, we hope to offer you a little boost to help you through your day.
Please feel free to drop by any of our restaurants anytime and enjoy a free cup of coffee (or your favourite cappuccino or latte) or tea on us. No minimum spend required, we'll know who you are simply by seeing you in uniform or by showing us your hospital pass.
Stay safe and healthy. We appreciate all you're doing for us, Singapore's Healthcare Heroes!
With love,
McDonald's Singapore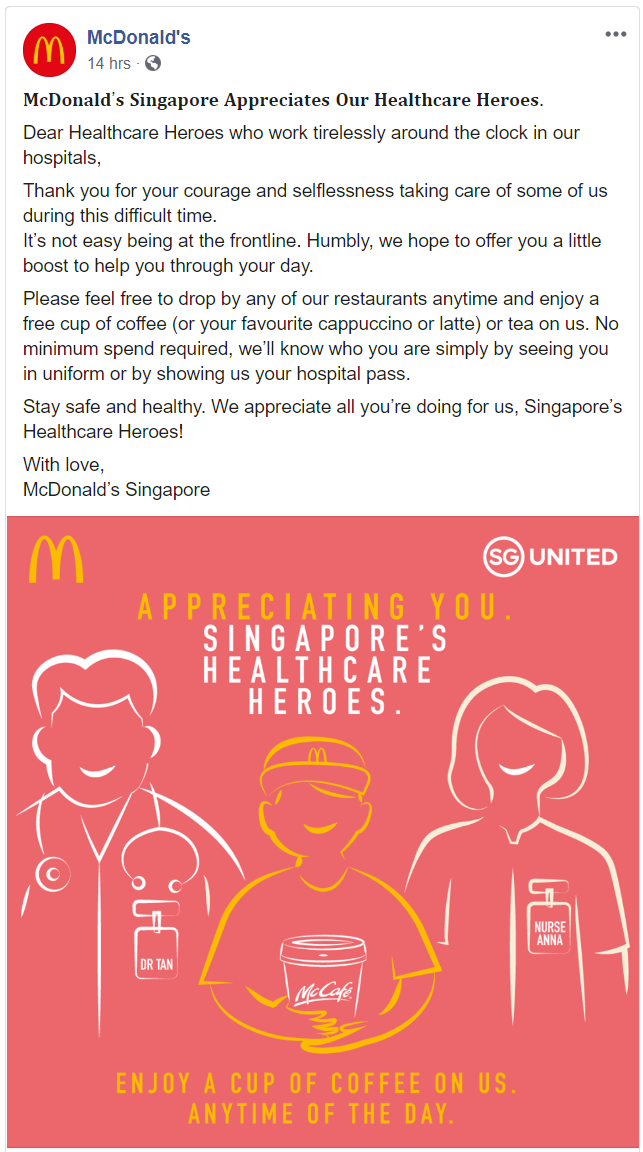 Share this promotion with your friends and loved ones!