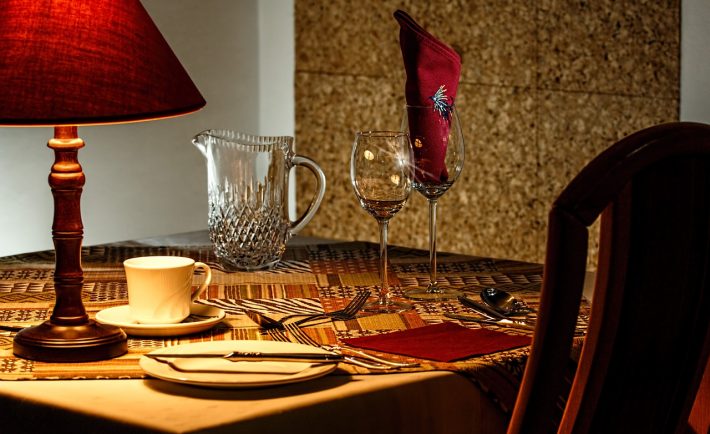 Image Credits: pixabay.com
Preparation Before Eating Out
First things first! Make it a habit to check the restaurant's menu and price range before booking a reservation for two. Websites such as sg.openrice.com, yelp.com.sg, or hungrygowhere.com can help you to locate a restaurant, identify its menu, and give an estimate of the average spending. This will help you make tastier, healthier, and cheaper decisions.
You can employ a money-saving technique beyond your credible search. Simply have a light snack at home before you enjoy your exquisite main course. Or, you may do the opposite by eating the main course at your home and dining at the restaurant for luxurious desserts.
Relish The Moment Of Consumption
Relationships are all about giving and taking. Spread the spirit of reciprocity by sharing your meal to each other. Restaurants usually serve a portion that is bigger than expected. Instead of ordering for two, you may order one starter and one main course meal. Doing so will reduce the expenses.
To get most of their money, some couples indulge on all-you-can eat buffets. If you are not a fan of buffets, you may purchase less by savoring the taste of your food. Eating slowly will help you realize that you are actually satiated!
Consequences Of The Next Day
The romantic date night ended in a great note. You remembered to pack your leftovers from the restaurant. Fortunately, you do not have to cook breakfast because you can reheat the leftovers. You may also revamp the dishes by following the directions on this post.
Regularly dining out can put a strain on your budget. It is perfectly acceptable to spend on something you love, but you have to set boundaries and stick to them. Curate a "Date Fund" or a "Spending Plan" and adjust your budget accordingly. You will have to make significant sacrifices in order to follow your financial goals.
Are you willing to enjoy three consecutive date nights and eat instant Ramen noodles for the rest of the week? Are you willing to restrict your food budget to S$100 per week?
That is the kind of discipline that you (as a couple) will have to maintain.