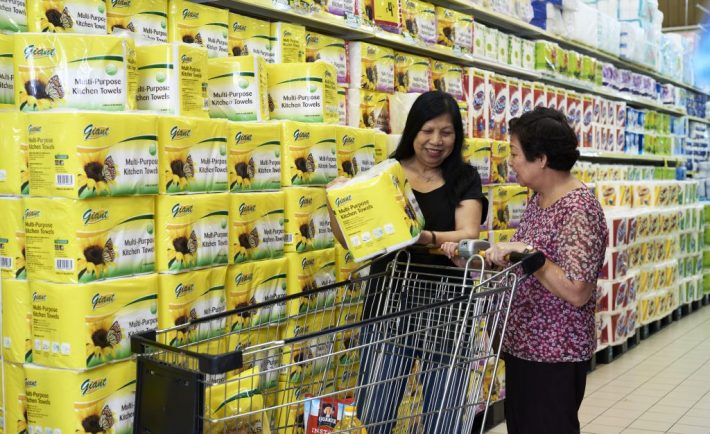 Giant often comes across as the supermarket that provides the best value for money in Singapore. With daily promotions, exclusive giveaways for its members and the highest discount for Seniors Citizens, Giant's customers undoubtedly get the best bang for their buck. We are letting you in on the best tips to maximise your savings when shopping at Singapore's best value supermarket!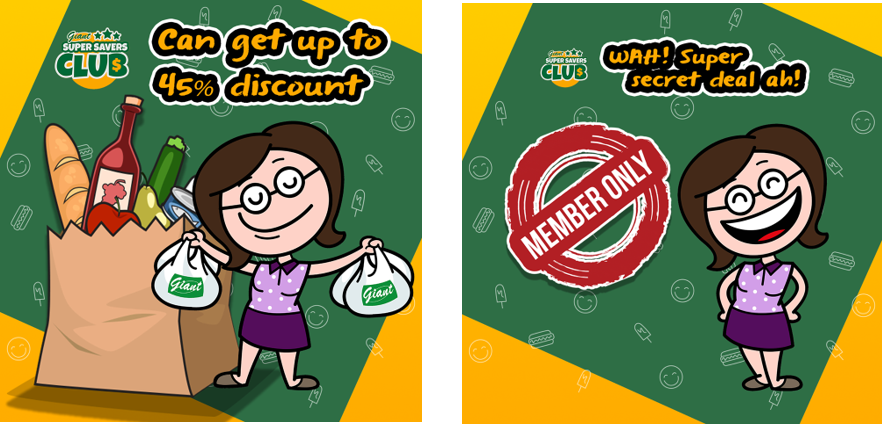 The first order of business is to join the Giant Super Savers Club (GSSC) for free and receive instant rewards! Members gain first-hand access to promotion news before everyone else does! Enjoy member exclusive discounts on selected items and earn points in exchange for exciting deals! Do you know that members previously received a free pair of movie tickets just by spending $52 in a single receipt? How awesome was that!
Be rewarded for bringing a senior citizen in your household out for grocery shopping. Every Tuesday, Singapore Citizens or Permanent Residents aged above 60 years enjoy 3% off their purchases storewide! Giant offers the BEST Senior Citizen deal in town because there is no limit on the total amount of purchase. Another incredible tip is that Seniors can double down on their savings by earning TapForMore points when they tap their Passion Cards.
Do you know that you can try standout products at amazing prices in Giant? Look out for items marked "Top Picks" as these have been specially selected by Giant for customers to enjoy high-quality premium products. Go ahead and try because there is a 7-day money-back-guarantee if customers are not satisfied with the product!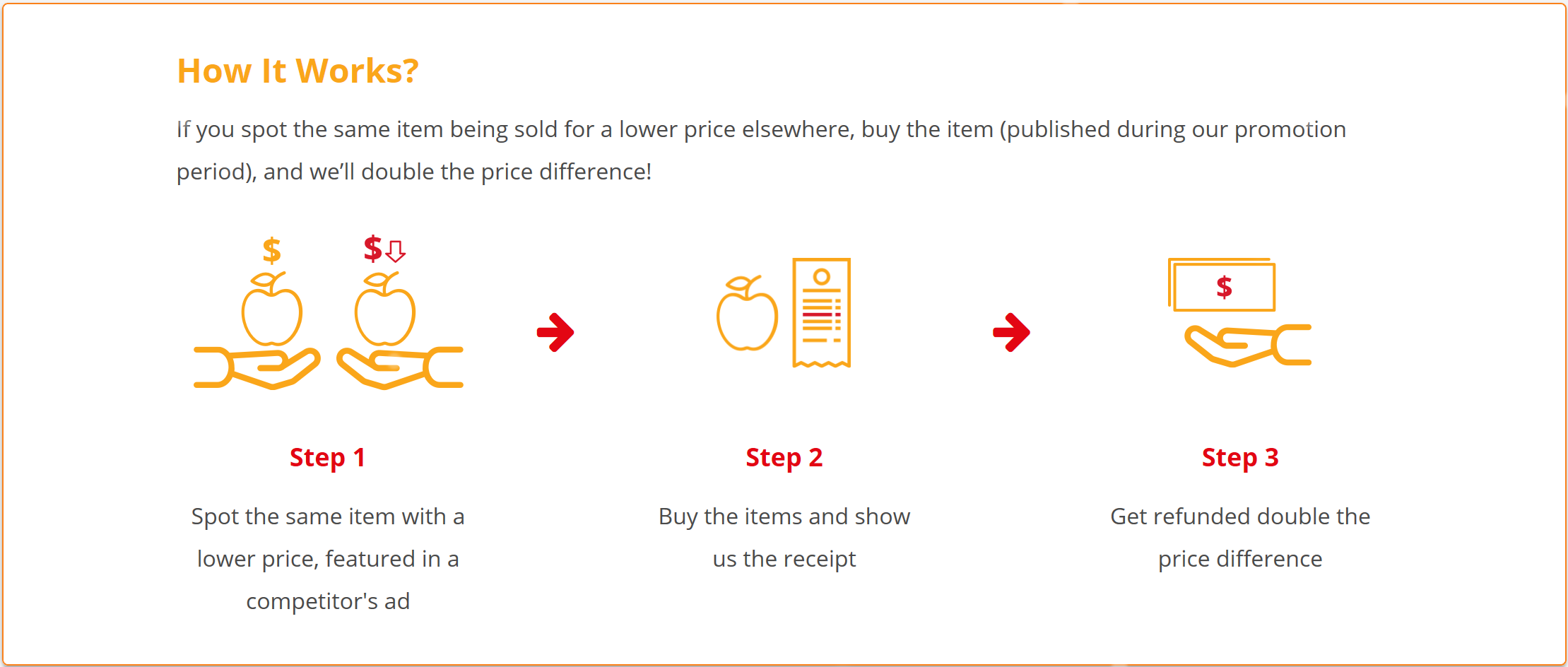 Don't forget to check out Giant's Dare To Compare since it guarantees the best prices for shoppers. For these products, feel assured that you will ALWAYS be paying the lowest possible price at Giant! That is because Giant will double the difference if it fails to deliver on this promise.
Even if you are buying promotion items, do not assume that you cannot earn bonus points! Simply tap your Passion Cards to earn 1 TapforMore point for every $1 spent at Giant. Since 150 TapForMore Points = $1 off, getting doubly rewarded means even more savings for Giant's customers.
The final measure to maximise your savings would be to pay with the UOB Delight Card to earn up to 8% cash rebate. UOB Delight Card holders enjoy a further 10% discount for over 4000 products under Giant Housebrand & Giant Top Picks. They also receive complimentary home delivery with a minimum of $150 spend at Giant Hypermarkets. In this way, you can save the transport cost (more savings!) and never have to worry about carrying these heavy groceries home. A must-have credit card if you are tasked with getting the groceries from Giant in your household!
Promotional deals are updated on Giant's website at 2359hrs daily. Always be sure to take advantage of the crazy promotions rolled out by Giant. Don't say bojio.