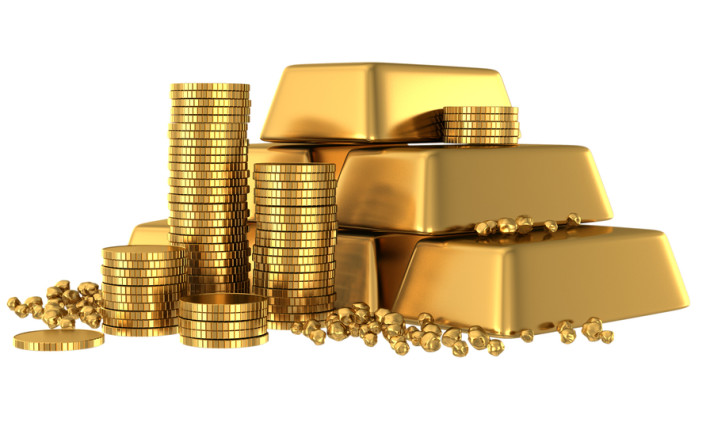 Image credit: www.personalincome.org
Gold is probably the most vaunted precious metal most people are familiar with. Indeed, grannies love to don this prized jewellery around their necks while grandpas revel in displaying their wealth with their 18K golden Rolexes.
But this is not all. Gold has far more phenomenal uses than you can ever imagine. And this is part of the reason why the price of gold has not fallen beyond S$1,450 per ounce for the past 5 years.
Most electronic devices
While 78% of the gold consumed every year is used for jewellery, the most significant industrial use of gold is manifested in electronics. Gold is a highly efficient conductor of electricity, only second to silver and copper. From pocket electronic gadgets to large electronic appliances, gold shows up in almost all of them, albeit in minute amounts. If you own a mobile phone, a calculator, a computer, a global positioning system unit and a television set, you are definitely a proud owner of gold. But the reason for the hefty price of iPhone 6 Gold does not lie in the gold content, for most of the mobile phones merely contain around 50 cents worth of gold.
Medical uses
Want a vibrant golden smile? Dentists are still using gold alloys for tooth fillings, crowns, and bridges because gold is durable, non-allergenic and corrosion-free like silver and platinum. Many surgical instruments and life-support devices are also manufactured with tiny amounts of gold. Gold is a component in drugs to treat medical conditions such as the joint disorder arthritis by reducing swelling, bone damage and relieving joint pain and stiffness. For the diagnosis of diseases, gold is also injected into the body in its radioactive form.
Aerospace
Have you ever thought of what space vehicles are made of? Many parts are actually fitted with gold-coated polyester film to reflect infrared radiation and stabilize the temperature of the spacecraft or risk overheating. As gold is malleable, it also acts as a lubricant between the mechanical parts of the spacecraft in orbit.
Before committing to any investment, it is always prudent to find out the uses of the particular financial product. It allows you to project its future returns more accurately based on economically sound fundamentals instead of sheer speculation. It is also critical to know the relationships between gold price, U.S. dollar and interest rates. The appreciating dollar and prospects for higher U.S. interest rates have curbed gold's gleaming appeal as a protection of wealth and led to its price decline. Finally, given that the biggest consumer markets are none other than India and China, their economic growth would inevitably impact the gold price significantly.